In June 2017 we reported about possibly the coolest concept behind a MaxforLive device ever from Isotonik Studios. The Arcade Series Returns devices featured a generative sequencer in the style of arcade classic PAC-MAN. And now you can download and play a lite version, Ghosts LE, for free.
Here you control the movement, speed and other parameters of the four ghosts around the "maze" where every dot is a step in the sequencer. And there's actually no PAC-MAN character munching at the fruit to worry about or try and catch. Instead it's an innovative way to create and adjust music patterns and sequences inside Ableton Live.
Here's what our friends at Isotonik Studios tell us about Ghosts LE and Arcade Series Returns:
We've been absolutely blown away by the reception given to the Arcade Series Returns so we've decided to celebrate! In creating the series Ableton Certified Trainer, Mark Towers built an original proof of concept of Ghosts, it wasn't linked to a control surface and was controlled merely by the mouse.
It was the screenshot of this that saw us get our biggest media coverage to date and now we've decided to finish off the device and make it available as a taste of the full series for FREE!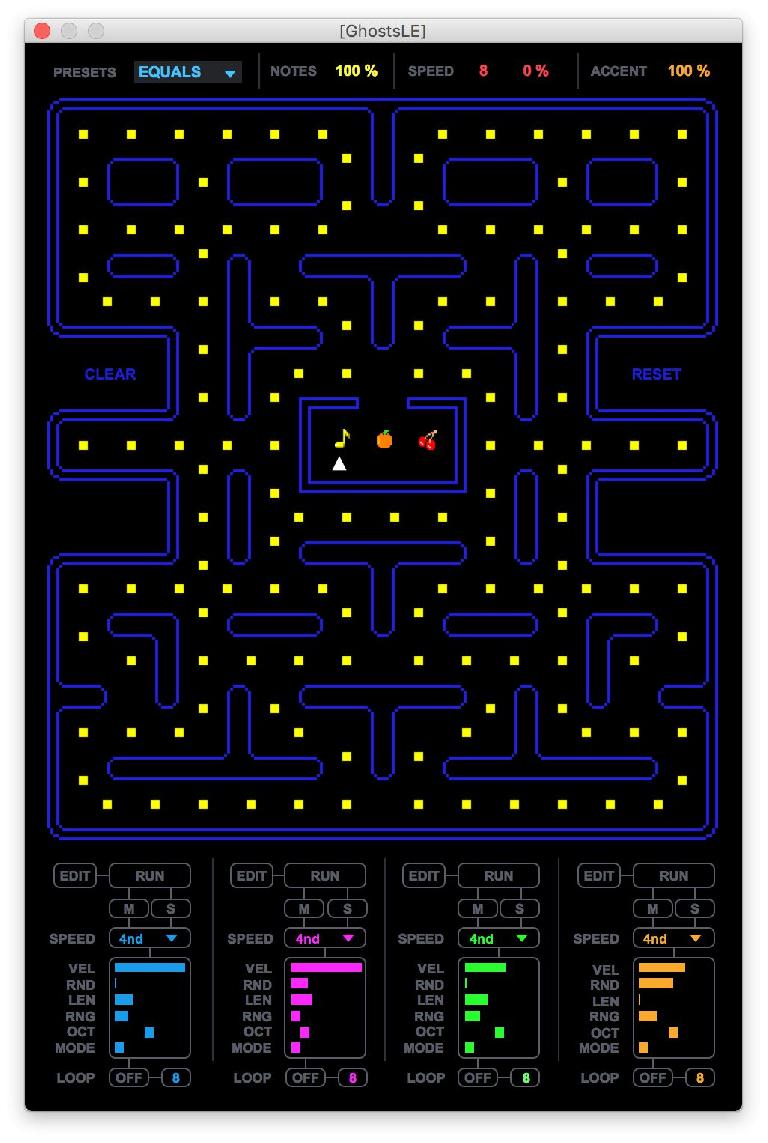 Ghosts LE is a MaxforLive Generative sequencer that can be controlled by the mouse, inspired by PacMan, its Ghosts create MIDI notes in a defined scale each time the touch a power pill.
With a variety of controls over the Ghosts and the ability to change the contents of the map you can set up numerous copies to create your own generative composition.
Whilst Ghosts LE is the free introduction to the Arcade Series Returns it also includes some of the ranges core features such as looping and export to MIDI Clip. Just watch Mark's walkthrough video above for more details!
Release: OUT NOW
Price: NOTHING, FREE, GRATIS
ARCADE SERIES RETURNS - CLICK HERE
GHOSTS LE - CLICK HERE