Using Logic Pro's Pitch Correction plug-in to "force" the pitch of a vocalist's melody creates a sound that is currently fashionable. With a response time set to 0 ms you can predetermine the notes in a melody or even change the key of a performance by selecting pitches in the plug-in. Even a pitchless performance (a rap, for example) can take on melodic qualities using this technique. To take this one step further, how cool would it be if you could play the notes in the Pitch Correction plug-in in real time?

Step 1

Load Logic's Pitch Correction plug-in as an insert into the channel you wish to affect, and bypass it.
Step 2

Open Logic's Controller Assignments window: Logic Pro > Preferences > Control Surfaces > Controller Assignments (Command-K). Ensure that the Controller Assignments window is in Expert View then arrange the plug-in window and the Controller Assignments window so that you can see both.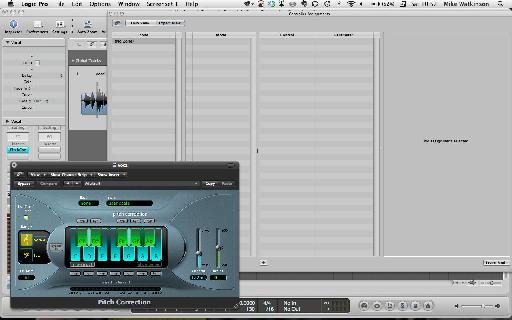 Logic's Controller Assignments window in Expert View.
Step 3

If there are any assignments already listed in the Controller Assignments window that you are not using, select them and click '