Plasmonic, by Rhizomatic Software, is a groundbreaking software instrument crafted by Brian Clevinger, the creative genius behind Absynth. For a limited time, you can buy it for only $99/€99.
Created by Brian Clevinger (the brain behind Absynth), this physical modelling synthesizer is one of the most unique and innovative software instrument on the market.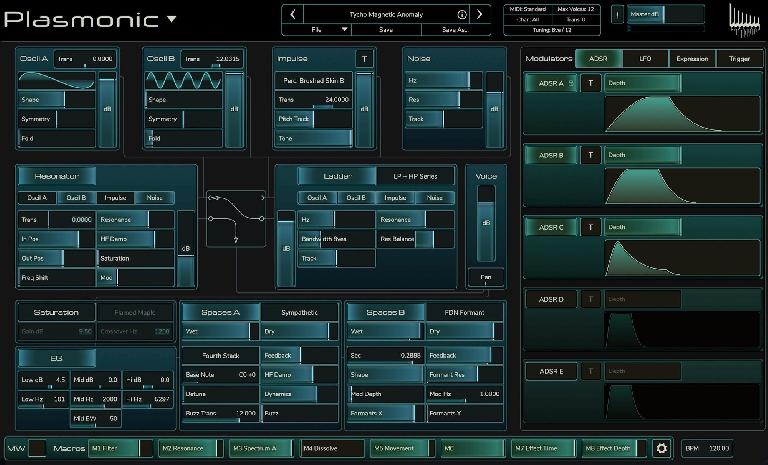 Plasmonic captures the complex acoustic resonances of Physical Modeling, expands on it with more familiar elements of Subtractive Synthesis, and adds a few unique twists.

From plucked strings with an acoustic presence, to vast imaginary soundscapes, to gnarly leads and complex rhythmic textures, Plasmonic will go wherever your imagination takes it.

With its deep modulation capabilities and full support for MPE (MIDI Polyphonic Expression), Plasmonic offers an extraordinarily playable and expressive virtual instrument that truly stands out.
What is Physical Modeling?
Physical Modeling simulates the properties of acoustic sound sources, such as string, brass or wind instruments. With physical modeling instruments, complex mathematical algorithms are used to generate the sound, but thankfully, you don't have to be a math genius to use them. In this course, synth expert Joe Albano takes a look at this unique synthesis method, and gives an overview of different software and hardware instruments that use it.