Plankton Electronics Teases SPICE!, Hardware Fuzz And Saturation Unit
Coming soon to Kickstarter, this hardware saturation / fuzz unit has 8 CV inputs, bit distortion, sample rate reduction and much more. Here's the details.
Plankton Electronics has brought us some amazing hardware in recent years, including ANTS!, whichwe reviewed here: https://ask.audio/articles/review-plankton-electronics-ants-semi-modular-analog-synth
Now the company has produced a new effects unit. SPICE is a saturator unit capable of a huge variety of sounds and colors. From a subtle high frequency enchance to a hardcore fuzz with feedback.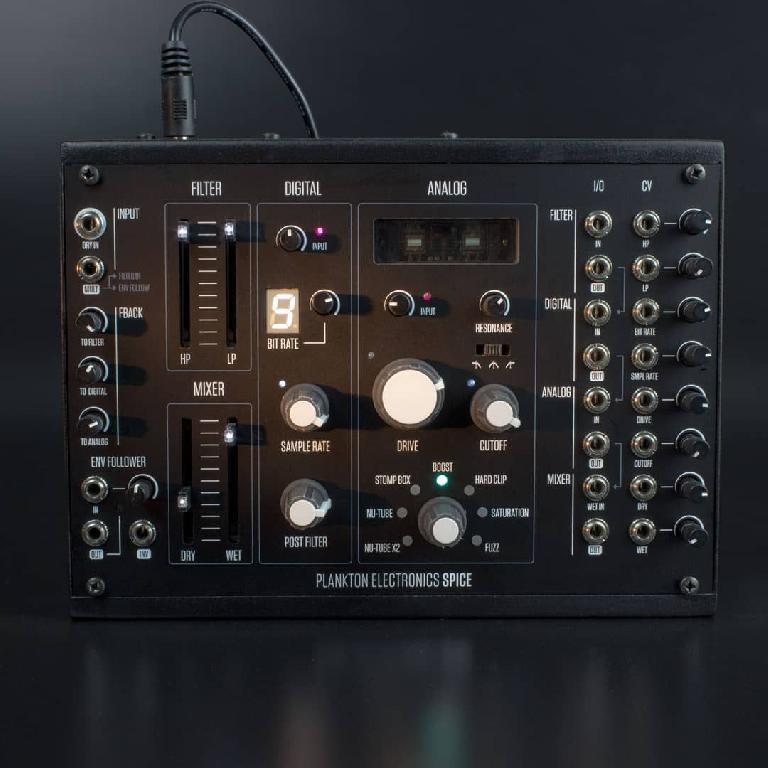 In standalone and Eurorack formats, it has 6 main functions.
1. Pre filter with high and low pass filters
2. Digital section with bit distortion and sample rate reduction
3. Analog section with 7 analog circuits + a 3 state variable filter with resonance
4. Mixer with dry / wet controls
5. Envelope follower
6. Feedback section with 3 independent feedback channels.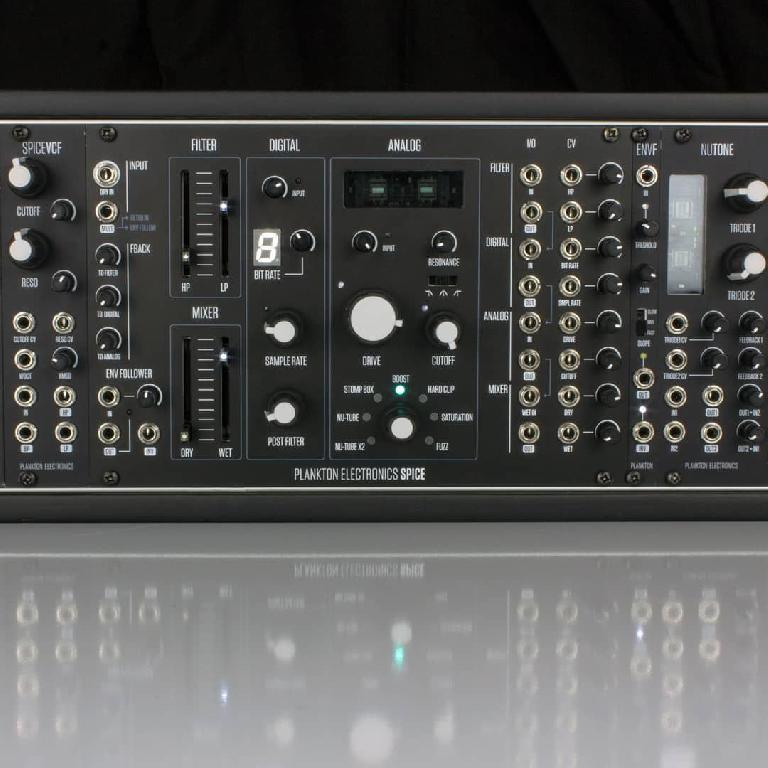 It uses a Nu-tube in 2 of the analog circuits. All the functions (minus the feedback section) are accessible independently from each other via the I/O section. There are also 8 CV inputs. All the 8 parameters have an LED to show the current state (the Bit Rate part has a 7 segment display). This way you can hear and see how the voltages are affecting the different functions.
SPICE! will be available soon on Kickstarter so stay tuned for more news as we get it!