The Pittsburgh Modular Synthesizers Lifeforms SV-1 Blackbox is a complete, standalone desktop format modular synthesizer. A full compliment of analog tools for sonic experimentation stuffed into a portable, powered steel enclosure. Two patchable oscillators and our legendary state-variable filter are paired with a perfectly curated set of synthesis components including a dual sub oscillator, dual, chained mixers, a plucky, four stage envelope generator, sample and hold, noise, low frequency oscillator, voltage controlled amplifier, a feature rich MIDI to CV converter, and a pair of utility signal splitters.
A self-contained modular powerhouse, the Lifeforms SV-1 Blackbox provides absolutely everything you need to create gigantic and iconic synth sounds, in the studio or on the go.
This video doesn't showcase the Blackbox, btu focuses on the SV-1 released earlier this year: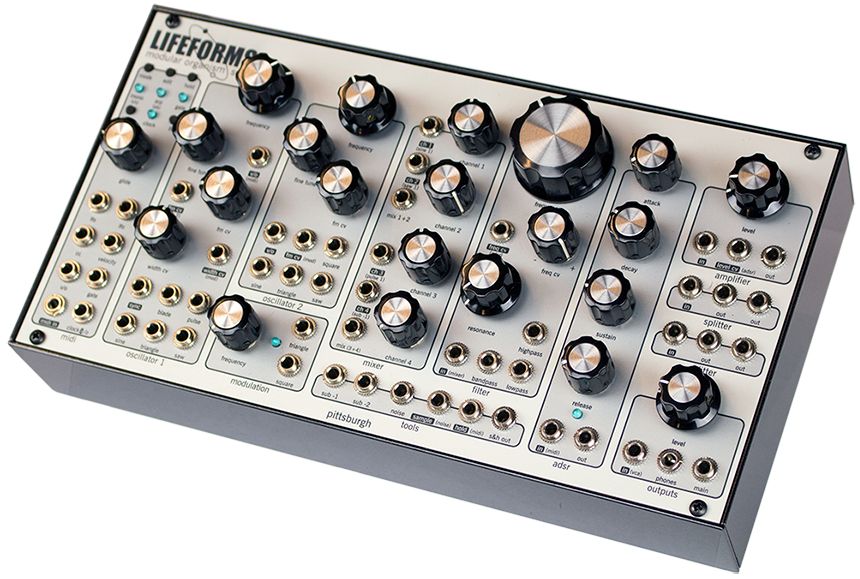 Included
Patch Cables: 6 Nazca Audio Brand braided patch cables.
1/8" stereo jack to midi connector cable.
Enclosure Power and Specs
Black powder coat steel construction.
Aluminum faceplate with embedded graphics to prevent patch cord scratches.
Dimensions: 9 3/4" x 5 1/4" x 2 1/2"
Weight: 3.5 lb.
Power: 1.5A +15v DC Adapter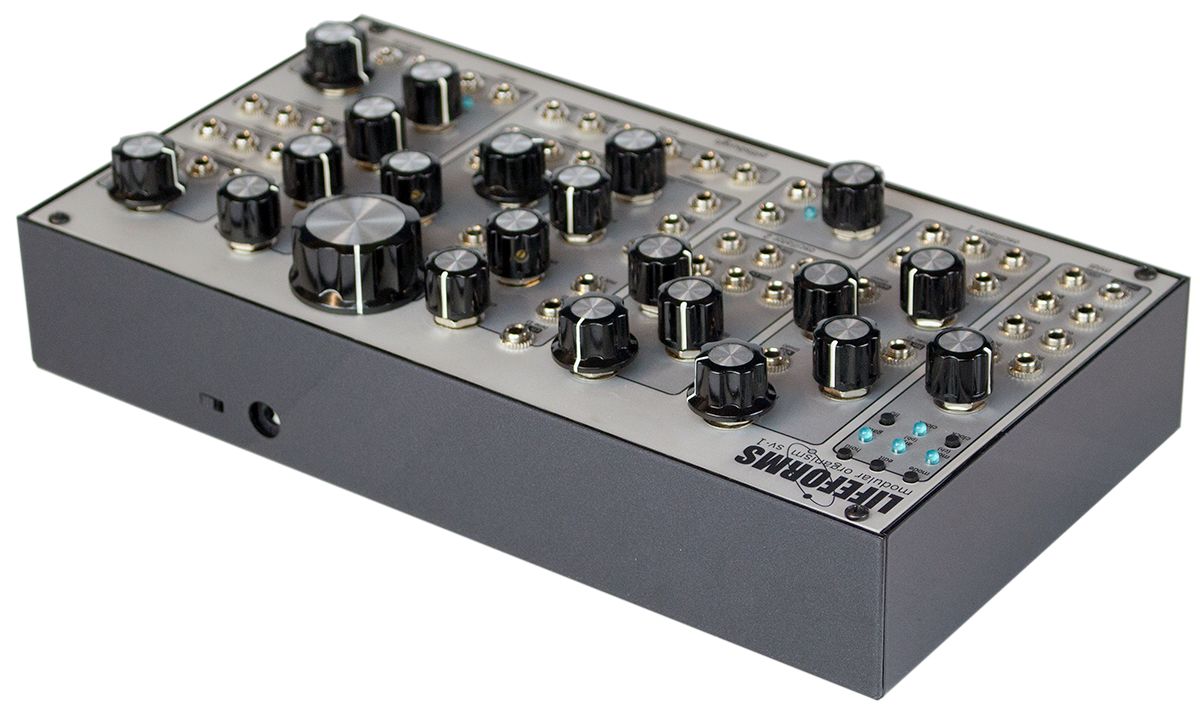 Price, Availability & More Information
The suggested retail price for the Lifeforms SV-1 Blackbox modular synthesizer is $699 and it begins shipping August 12 to our authorized resellers. More information is available at lifeformsmodular.com/blackbox.