Great news for DJs - an upgraded controller from Pioneer DJ with a bunch of new features supporting popular DJ apps. Raise your game with the DDJ-XP2. Whether you use rekordbox dj or Serato DJ Pro, you can get the most from the new features in the latest versions of both DJ applications – released today – with this upgraded DJ controller. The DDJ-XP2 adds to the functionality of the popular DDJ-XP1 but retains the solid build quality and intuitive layout of the original unit.
Let your fingers fly at 32 robust, multicolored Performance Pads (16 on each deck) and enjoy lightning-fast responses. Thanks to its sturdy construction, with a non-slip rubber surround, the DDJ-XP2 allows you to hit as hard as you like. Get creative with tactile control of the Key Shift and Key Sync features in either of the compatible applications and dynamically apply your chosen effect by running your finger along the Slide FX touch strips.

The DDJ-XP2 ushers in powerful new pad modes in rekordbox dj and Serato DJ Pro. Make full use of Transport mode, which assigns transport controls such as play, pause, cue, and pitch up/down to the Performance Pads on the DDJ-XP2. And, for the first time ever, use 16 pads to control a single mode in Serato DJ Pro. Until now, Serato DJ Pro has only supported up to eight pads in any mode.
FEATURES
Seamless compatibility with rekordbox dj and Serato DJ Pro
Highly responsive, robust and portable design
Slide FX
Serato DJ Pro's first-ever 16-pad modes
Support for new Transport mode in rekordbox dj
Support for new Silent Cue in Serato DJ Pro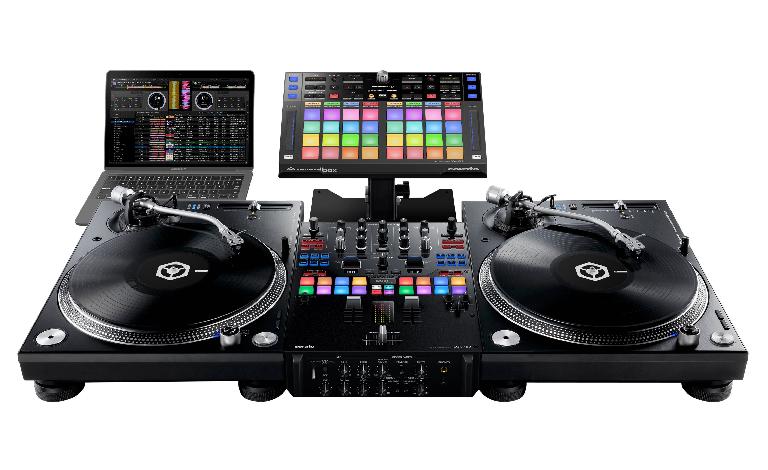 If you've used the DJM-S9 before you'll be pleased to know the DDJ-XP2 inherits the looping section from the flagship scratch mixer. It's a small upgrade, but an important one that will help you feel more comfortable and confident during performances. Plus, the new Silent Cue feature in Serato DJ Pro works the same way as the existing feature for rekordbox dvs (license key included) – enabling you to silently cue up tracks with the faders open on the mixer and trigger them instantly from Hot Cue points.
Pricing
The DDJ-XP2 will be available from October 2019 at an SRP of £299/€329 including VAT. To use the DJ controller with rekordbox dj/dvs, update to the latest version of the application and activate the included license keys, worth a combined €248. To unlock Serato DJ Pro, you'll need to use Serato supported hardware and update to the newly released version of the application. Serato DVS is also supported (Expansion Pack available separately).