Pioneer DJ Introduces The XDJ-RR 2-Channel All-In-One DJ System For Rekordbox
Graduate from house parties to larger gigs with Pioneer's latest all-in-one DJ solution, the XDJ-RR. Here's everything you need to know.
If you want to make the transition from playing at home to performing at parties, bars and eventually clubs, the new XDJ-RR 2-channel all-in-one DJ system for rekordboxTM is the ideal piece of kit for you. The system inherits all the basic features from Pioneer's club-standard NXS2 set-up and packs them into a lightweight, portable body that's easy to take to parties and gigs as you progress through the DJ ranks.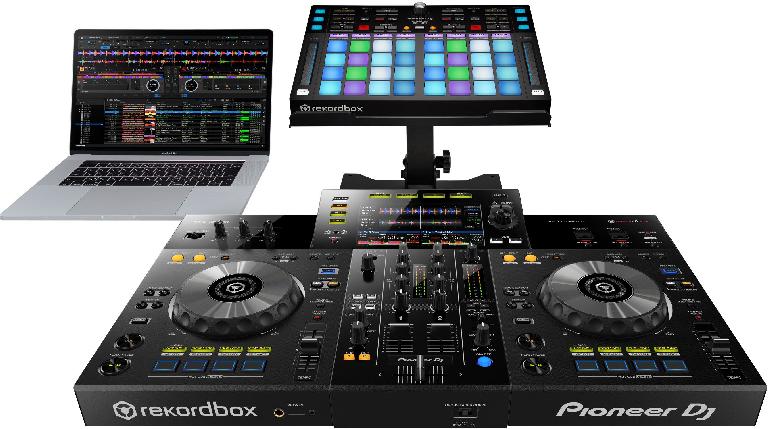 Compatibility
The XDJ-RR is compatible with our professional performance application rekordbox dj (licence included) but if you don't want to use a PC/Mac, you can export your rekordbox-analysed music to USB storage devices, plug them into the controller and play tracks directly from them.
The XDJ-RR will be available from early September at an SRP of £1,019 including VAT. A licence key for rekordbox dj worth €139 is included. If you already own rekordbox dj, upgrade to the latest version to use the XDJ-RR.
KEY FEATURES OF THE XDJ-RR
Layout and features from club-standard NXS2 set-up
Supports Performance, Export and Link Export modes
Dual USB-A ports and single USB-B port
7-inch full colour screen
GUI design and large rotary selector from the CDJ-2000NXS2
Performance features including Hot Cues, Beat Loop, Slip Loop and Beat Jump
Beat FX
Sound Color FX
Lightweight and portable
External audio input
Includes rekordbox dj licence