Pioneer DJ has unveiled its new DDJ-200, an affordable and smartphone-connected digital DJ controller that's designed for beginners and professionals alike. Here's what they told us about it.
"Enter the world of DJing with the DDJ-200, our new smartphone and iPhone compatible smart DJ controller. Priced at just £139 the DDJ-200 makes it easy to start DJing with the help of the Tutorial feature in our app, WeDJTM for iPhone (ver. 2.0), which you can download for free from the App Store.
Designed with beginners and hobbyists in mind, the DDJ-200 is compatible with a variety of music streaming apps and, to help you get to grips with DJing as quickly as possible, we've added the Tutorial and Transition FX features to WeDJ for iPhone, both of which are popular with beginners. You can use the DDJ-200 to mix tracks at home or on the go and take your first steps as an artist."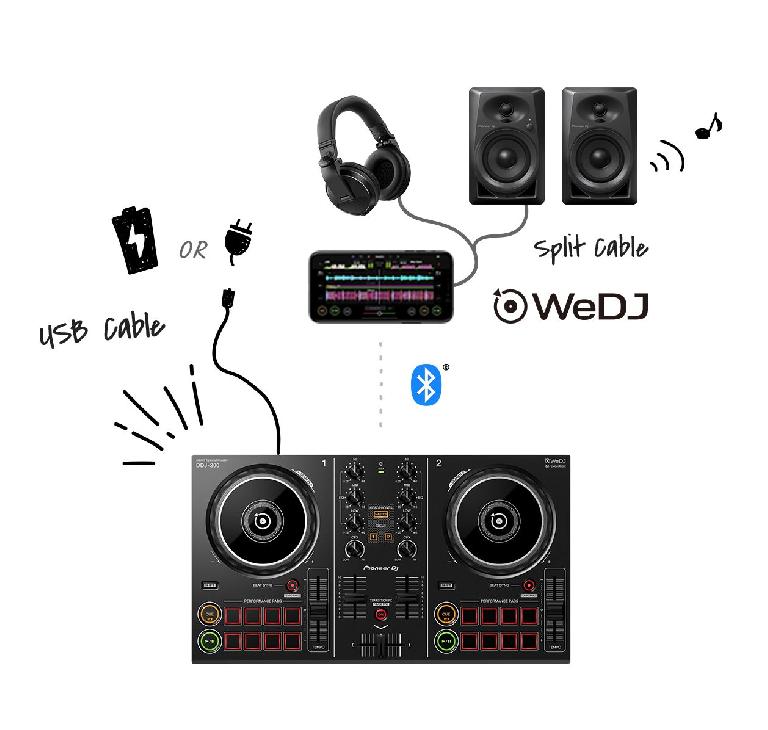 The DDJ-200 will be available via our dealers at an SRP of £139 including VAT. The smart DJ controller is compatible with WeDJ for iPhone and our professional performance app for PC/Mac, rekordbox dj (worth €139). Simply download the software to your compatible device, plug in the controller and start DJing.
FEATURES
Connects to iPhone/Android/PC/Mac
Compatible with multiple DJ apps
Support for selected music streaming services via DJ apps
Free use of WeDJ for iPhone & rekordbox dj (no license key needed)
Professional-style layout design
Compact, lightweight body
Tutorial and Pop-Hint features in WeDJ for iPhone
Transition FX for effortless, professional-sounding mixes
Phrase Sync for easy, natural-sounding mixing
Split audio output for DJ performance setups