Piino Portable Synth Is a Compact Music Sketchbook Concept
Imagine a portable, compact, music synth workstation you can unfold, quickly create and capture your musical ideas like a sketchpad. That's what Piino Portable aims to be.
Details on this impressive synth concept / design by Jack Marple are few and far between. What we do know is this industrial designer, who graduated just last month from Arizona State University, has created a compact, portable solution for musicians on the go to capture ideas and transform them into something more.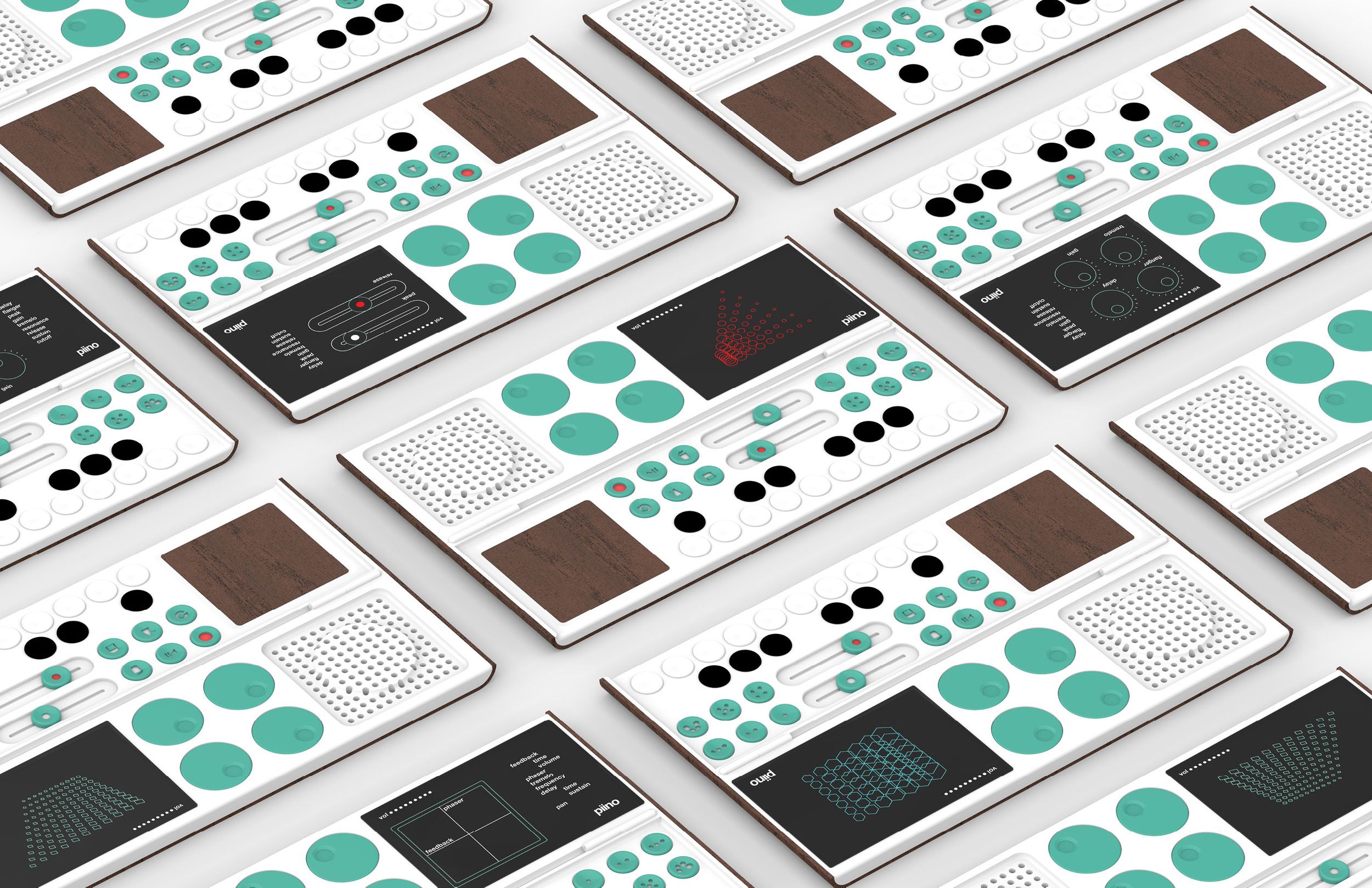 Here's some more info from Jack's website and from Yankodesign:
"Composed of a real wood exterior, it almost feels like an authentic instrument. In contract, if you unfold it, you'll find a colorful and modern interface that encourages play and exploration of its many functions. Ultra-compact, foldable, and portable, you can easily throw it in a bag or backpack and open it up any time inspiration hits!"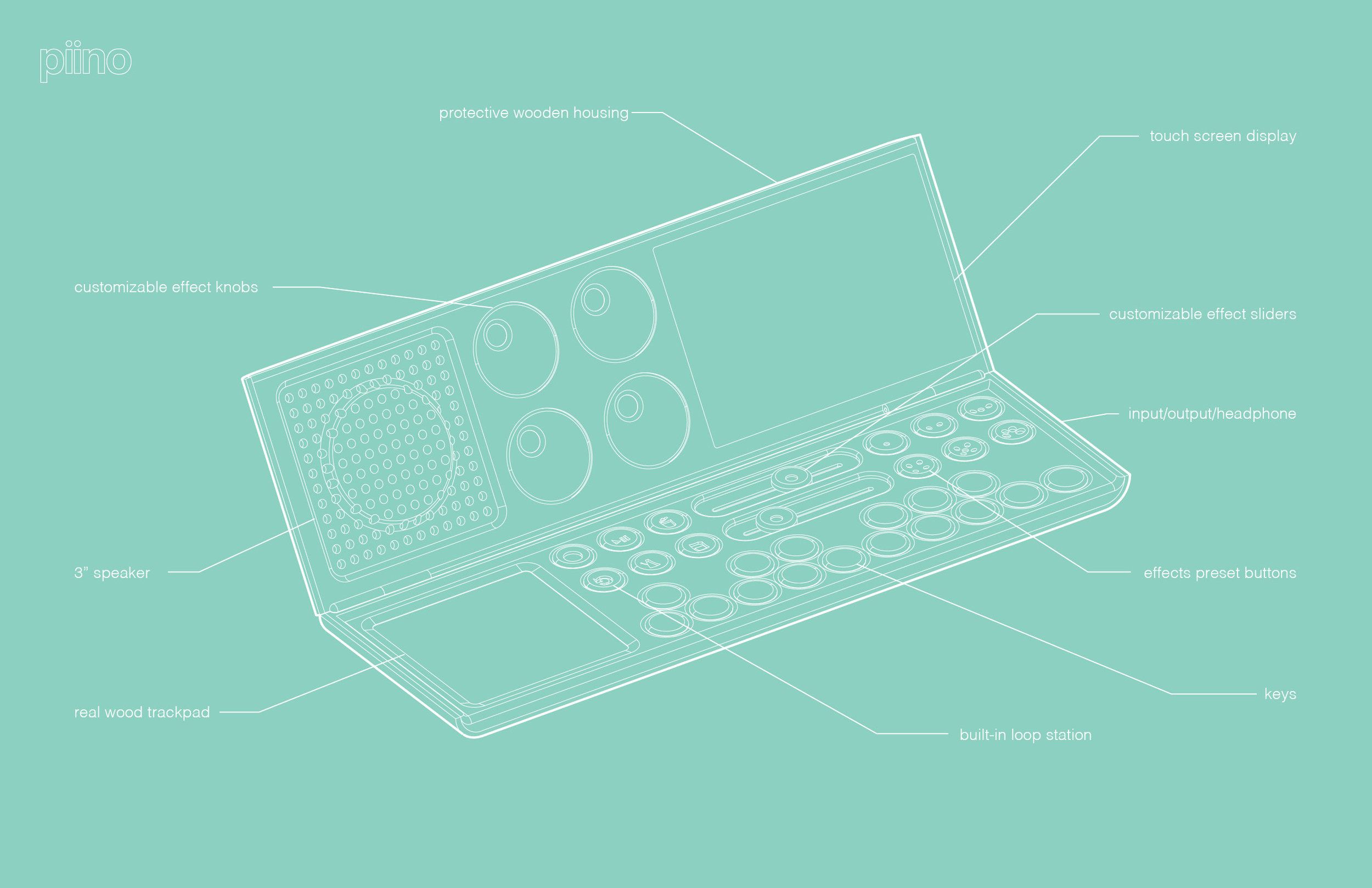 "Included in the compact package are 16 keys, 6 customizable effects presets, 2 effects sliders, 4 effect knobs, a touch screen, a loop station, a speaker and a stylish wooden trackpad to further manipulate and fine-tune sound."
The idea behind Piino is that while artists have portable sketchbooks, musicians don't. While I'm hesitant to agree outright (OP-1, iPads, mobile phones with very capable music apps, Pocket Operators, MPC Live, Korg Volcas), there appears to be demand for a hardware synth solution that isn't bulky or heavy and refines the process of capturing ideas on the road.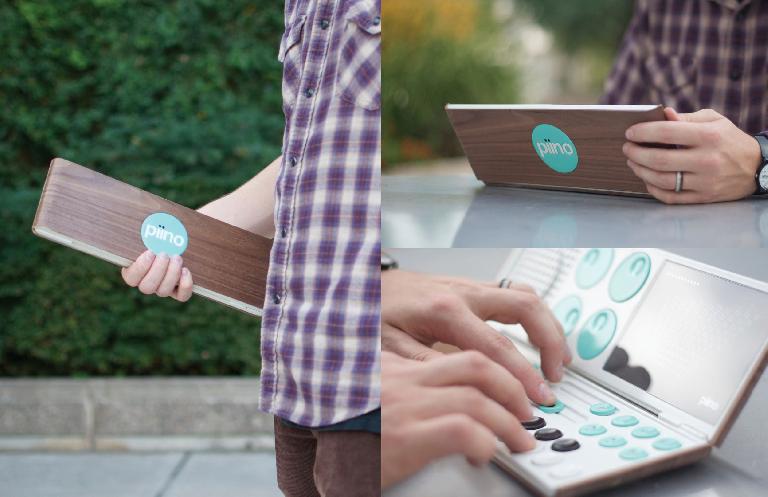 We've reached out to Jack Marple for more info about Piino and will add to this article if we find out more.
In the meantime, you can visit Jack's website directly here.
Learn your craft. Become a better musician, producer, DJ in the
AskAudio Academy
.