PEDAL CRUSH, a new book about the history of stomp box effects from Kim Bjorn, is now available at bjooks.com and at your local BJOOKS retailer. it follows on from the success of Push, Turn, Move, his explorstion of the story of interface design in musical instruments.
PEDAL CRUSH explores guitar effects pedals as a tool for everyone: showing how all musicians – producers, DJs, instrumentalists, vocalists and of course guitarists – can benefit creatively from using stompboxes in different ways.
800+ PEDALS, 50 ARTISTS AND MAKERS, 200+ TIPS AND TRICKS
The book contains everything – from starting out with a pedalboard to concepts, purpose, history and creative possibilities of specific effects and pedal types. Presentations of both popular and rare pedals, contemporary, boutique, and vintage, as well as lots of illustrated tips and tricks. PEDAL CRUSH takes the reader on a unique journey of discovery, resulting in clarity and expanded knowledge of effects pedals and their creative, musical possibilities.

Interviews with artists using effects pedals

Like in our two previous books, readers will meet a range of inspiring artists ranging from known guitar masters to creative artists. Get inspiration from Amulets, Andy Martin, Anne Sulikowski, Daniel Steinhardt (That Pedal Show), Data Choir, David Torn, Dub FX, Ed O'Brien (Radiohead), Gaz Williams, Hainbach, Jennifer Batten, Joe Barresi, Kid Koala, Lara Somogyi, Lisa Bella Donna, Lisa Molinaro, Matt Johnson (The The), Michael Britt, Nels Cline, Nick Reinhart, Sarah Lipstate, Stefan Fast, Trentemøller, Tycho, and Unknown Mortal Orchestra.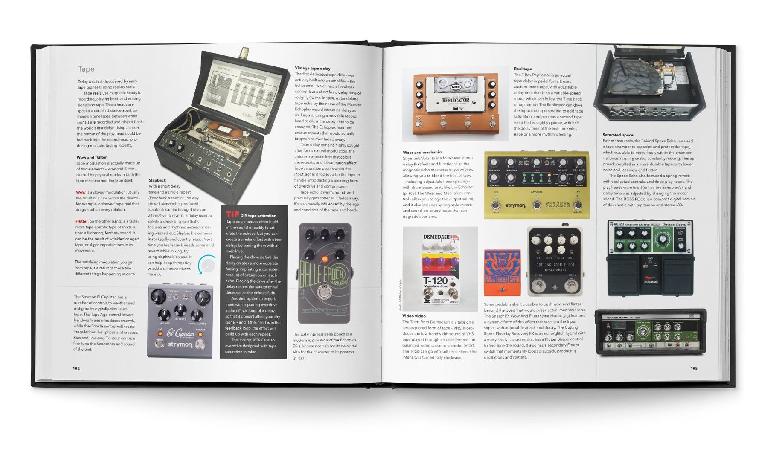 Interviews with pedal makers and brands

We interviewed some of the pedal creators and brands who have shaped the scene: Alexander Pedals, BOSS, Chase Bliss Audio, Death by Audio, EarthQuaker Devices, Electro-Harmonix, Empress Effects, Fairfield Circuitry, Gamechanger Audio, Glou Glou, Hologram Electronics, JHS Pedals, Keeley, Meris, Montreal Assembly, Mu-Tron, Rabbit Hole FX, Red Panda, Reuss Musical Instruments, Spiral FX, Strymon, TC Electronic, and ZVEX.

Tips, tricks, and techniques

Perfect your pedal game with over 200 tips and techniques. These range from simple things like how to order your pedals, to creative ideas, such as how to create sputtering spacial glitches with gated reverb. Plus numerous personal tips from artists and makers.