BJOOKS is pleased to announce that PEDAL CRUSH, the new book on effects pedals, will be available on November 29, 2019 – slightly later than originally planned, but still in time to make it the ideal holiday gift for creative guitarists and musicians. The BJOOKS team is also thrilled that legendary guitarist Steve Vai has written a personal foreword to PEDAL CRUSH.
"Effects pedals are to the guitarist what paint is to the artist. They allow the player to delve a little deeper into their own imagination and find things that may have been missed if the pedal hadn't been there." – excerpt from Steve Vai's foreword to PEDAL CRUSH.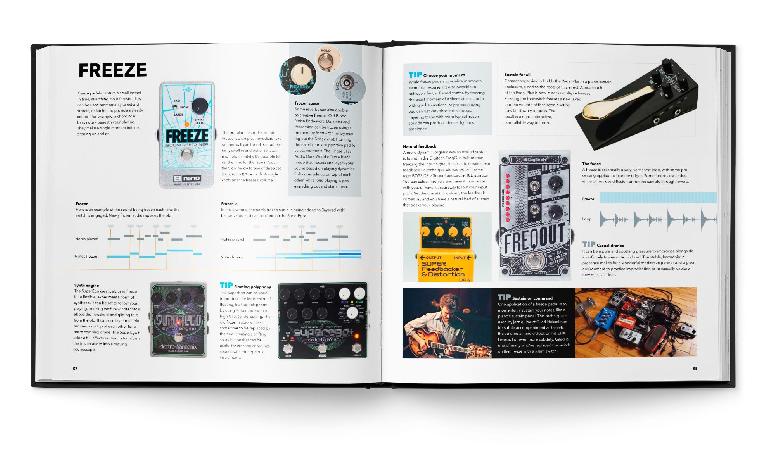 "We're incredibly happy that Steve Vai is part of our book. Having him on board is an honor – he's such an innovative guitarist and an absolute expert on sound and tone," says Kim Bjørn, co-author of PEDAL CRUSH.
Pricing and Availability
PEDAL CRUSH is available for pre-order now from resellers and the BJOOKS webshop, for $66 USD (MSRP). The first physical copies of the book will be delivered on November 29. Find your local stockist in the growing list of BJOOKS resellers – and if you would like to stock PEDAL CRUSH, please contact BJOOKS directly: lars@bjooks.com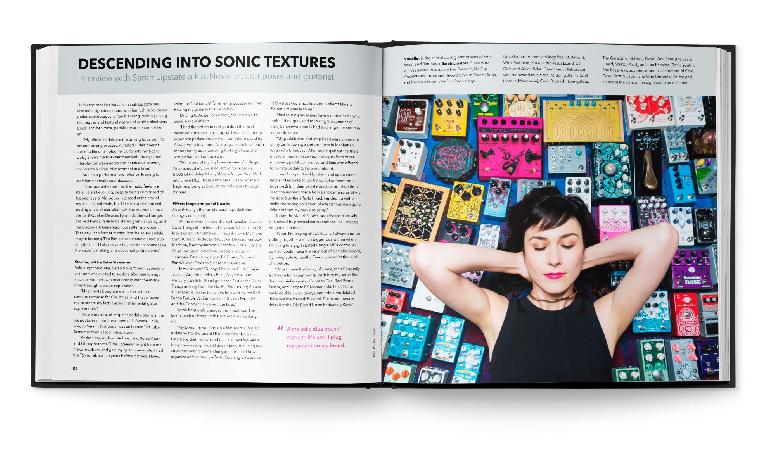 About PEDAL CRUSH
Funded on Kickstarter in under 12 minutes, PEDAL CRUSH is a detailed and sumptuously illustrated celebration of stompboxes. It explores effect pedals as a tool for everyone, showing how all musicians –
producers, DJs, instrumentalists, and vocalists – can artistically benefit from using stompboxes in new ways. It presents both popular and rare pedals, contemporary, boutique, and vintage, as well as lots of illustrated tips and tricks. The book also includes over 45 in-depth interviews with artists and pedal makers, looking at
their personal approach to using and creating sound. PEDAL CRUSH takes the reader on a colorful journey of discovery, resulting in new creative ideas, and expanded knowledge of pedals and their musical possibilities.
376 pages. Hardcover. Richly illustrated, 245x245mm.
Much more about the artists, brands, and topics in PEDAL CRUSH available here: Pedal Crush.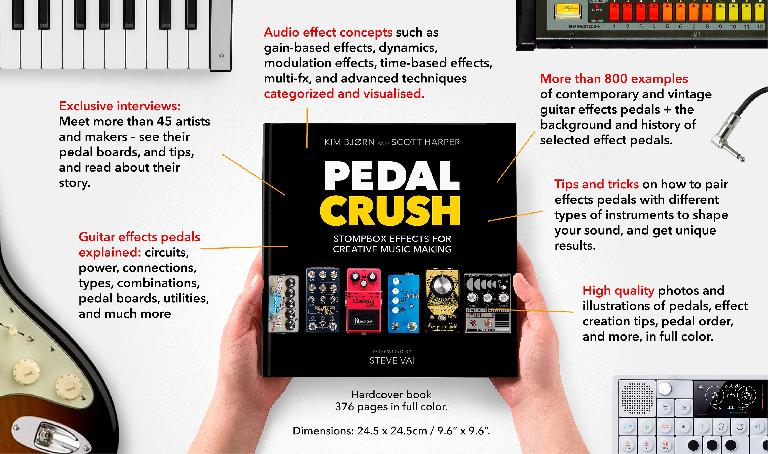 About the Authors
Kim Bjørn is an author, speaker, electronic musician, and designer. He is the author of PUSH TURN MOVE, praised as 'the bible of electronic music instruments', PATCH & TWEAK exploring modular synthesis. Kim writes, lectures, and gives regular talks and workshops on the topics of musical interface design and electronic musical instruments.
PEDAL CRUSH is co-authored by Scott Harper aliasKnobs – YouTuber and musician with a serious fetish for unusual, innovative, and boutique effects pedals. See more at the Knobs YouTube channel.
Pre-Order from BJOOKS webshop, for $66 USD (MSRP).
The first physical copies of the book will be delivered on November 29.