Here at Ask.Audio we are big fans of author and tech expert Kim Bjørn. We very much enjoyed his previous two books: Push, Turn, Move and Patch & Tweak. You can read more about them here: https://ask.audio/articles/patch-tweak-kickstarter-launches-colin-benders-joins-exclusive-look-inside and
https://ask.audio/articles/patch-tweak-new-book-explores-modular-synths-from-makers-of-push-turn-move.
Now, Kim has announced the third book in the series. Pedal Crush : Stompbox Effects For Creative Music Making is coming to Kickstarter on March 26th. And given that the last book was funded in 10 minutes, we're pretty sure this one will do the same. Here's the man himself to tell you more.
"The idea behind PEDAL CRUSH is inclusive itself; Pedals are often considered guitar-domain, but all musicians - from producers, DJs, and keyboard players to even harpists, horn players and the like - can greatly benefit from exploring stompboxes to enhance their musical expression."
Topics
INTRODUCTION Pre-amps, amps, pedal boards, playing styles, power, and utilities - everything you need to get started.
GAIN Pre-amp, Overdrive, Fuzz, Distortion, Bit crush.
DYNAMICS Noise gate, Boost, Compressor.
FILTER EQ, Filter, Wah wah, Talk box.
PITCH Harmonizer, Octave/Pitch shifter, Synth, Whammy.
MODULATION Chorus, Flanger, Phaser, Tremolo, Vibrato,
Vibe, Rotary, Ringmodulation.
TIME Delay, Reverb, Looper, Granular/Freeze, Doubler. • MULTI-FX All-in one pedals, Creative pedals.
SOFTWARE, MODELLING and PROFILING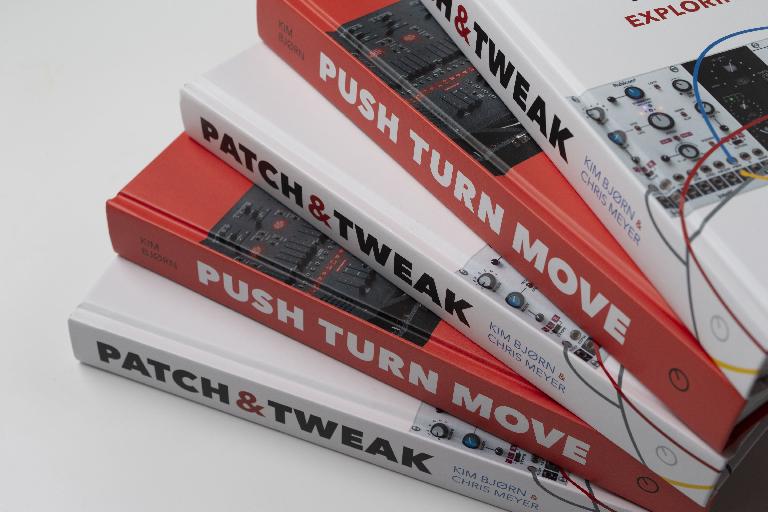 As ever there will be interviews with key figures. 40 in fact, and articles featuring artists, pedal makers, and brands. Like in the two previous books, readers will meet a range of inspiring artists from known guitar masters to creative DJs, producers, instrumentalists, and vocalists. Pedal creators and brands, which are particularly evident to the scene, rang- ing from classic brands such as BOSS, to boutique makers like Chase Bliss Audio, Death By Audio, Earthquaker Devices, and many more to be announced soon.
Stay tuned to Ask.Audio for more updates on what promises to be another excellent read!