Patch & Tweak: Kickstarter Launches, Colin Benders Joins, Exclusive Look Inside
We were surprised how popular our news piece on Patch & Tweak, the definitive book on modular synths, has been. And now it's on Kickstarter! Get the new book from the authors of Push Turn Move today.
CRAZY UPDATE: The synth community voted with their wallets. Patch & Tweak was funded within 10 minutes of the Kickstarter going live!! Congratulations to all involved.
It's happening. The makers of Push Turn Move, the incredibly successful and popular book on interface design for electronic music instruments, have launched the kickstarter for their new book, Patch & Tweak. Now you can explore modular synthesis with other experts in the field or have something uber cool to put on your coffee table or in your studio ;)
PATCH & What?
Here's a quick reminder dear reader... Kim Bjorn (from Push Turn Move) has teamed up with Chris Meyer from Learning Modular to create a modular masterpiece in a gorgeous book format like Push Turn Move.
PATCH & TWEAK focuses on modular synths, their makers and masters and features a foreword by Suzanne Ciani. It will be a 320+ page book packed full of knowledge about modular synthesizers, eurorack modules, interviews with modular artists and more.
There are a limited number of low priced Early Bird offers of Patch & Tweak from $39, and some special editions ONLY that will be available during the Kickstarter campaign.
You need to visit http://patchandtweak.com on time so you don't miss out.
And there's some really big news too...
Colin Benders Joins PATCH & TWEAK
Besides all the other great artists (scroll down to see more), who share their stories, patch tips, and favorite modules, world-famous Dutch modular artist Colin Benders has joined the book. That's all we can say for now, but you'll see his video on the Patch & Tweak Kickstarter page...
Exclusive Shots from PATCH & TWEAK
It's always nice to peek inside a book... and we're thrilled that the creators of Patch & Tweak trusted AskAudio with these top-secret shots from the upcoming book that nobody else has seen... until now!
Feast your eyes on these...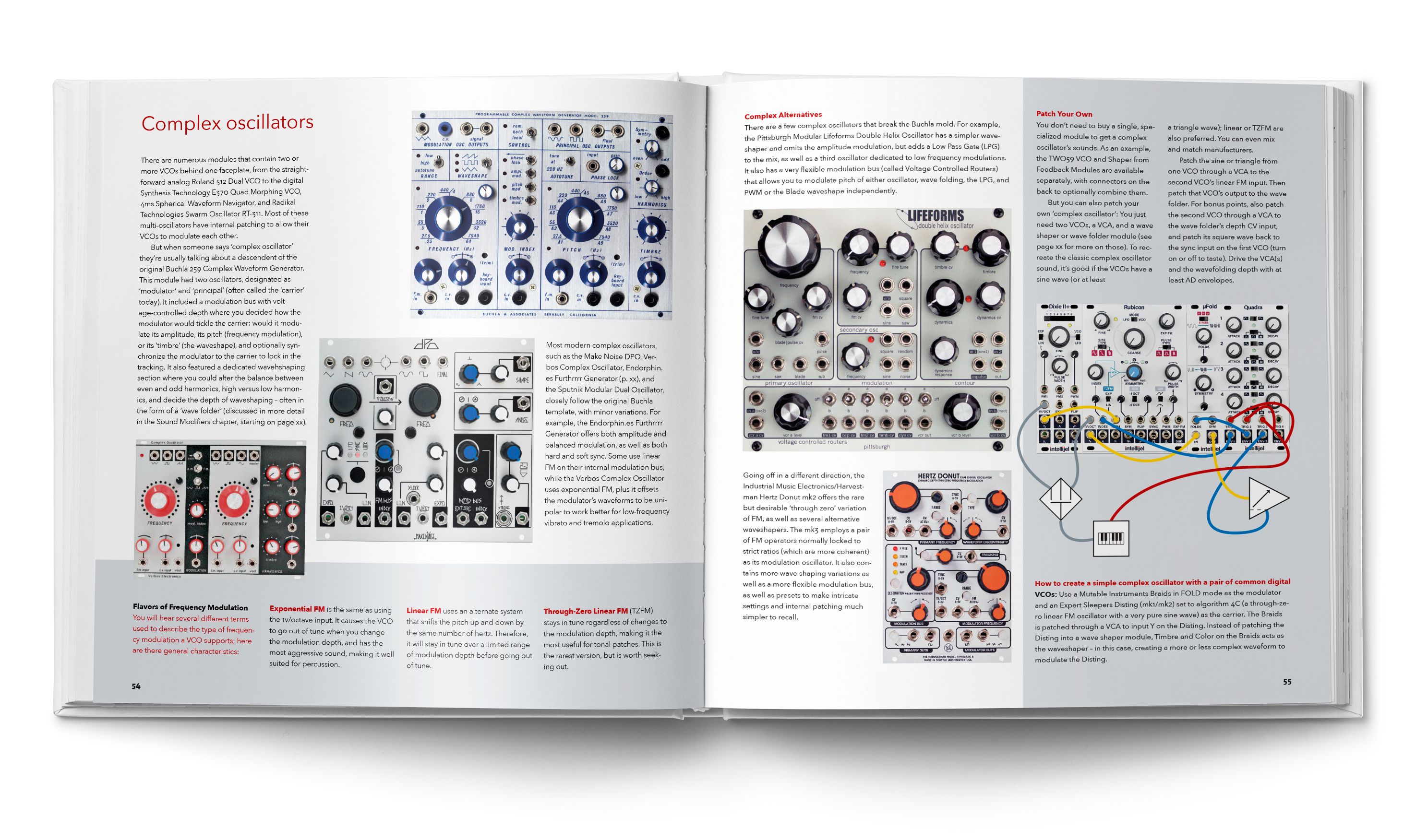 PATCH & TWEAK provides an opportunity for new and experienced users to become true masters of their modular synthesizer systems. Like its predecessor, PATCH & TWEAK contains inspirational interviews with noteworthy creators and major artists that share their passion for modular. The book lets you explore their systems, philosophies, patching secrets, and performance tips.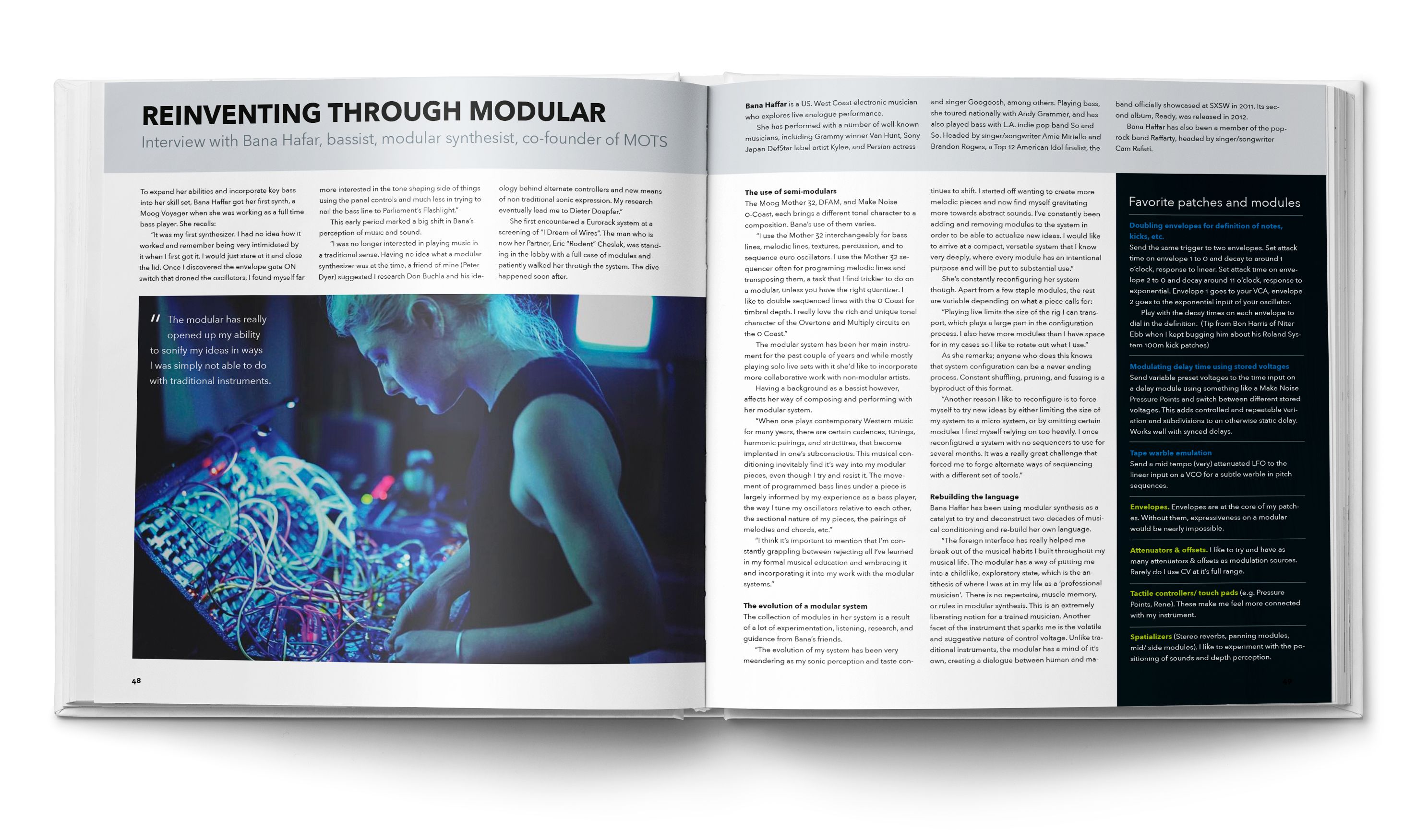 Modular artist interviews included in Patch & Tweak include: Hans Zimmer, Robert Rich, Bana Haffar, Caterina Barbieri, Russell E. L. Butler, Ian Boddy, NODE, Robin Rimbaud / Scanner, Hataken, Lady Starlight, Andrew Huang, Richard Devine, Colin Benders, and many more.
Modular creators and brands featured in the book include Verbos Electronics, Fraptools, Mutable Instruments, WMD, Make Noise Music, Intellijel, Endorphin.es, 4ms Company, Noise Engineering, Rossum Electro-Music, Erica Synths, and Music Thing Modular. Others including Doepfer, Buchla, Serge, Moog, Synthesizers.com and many others.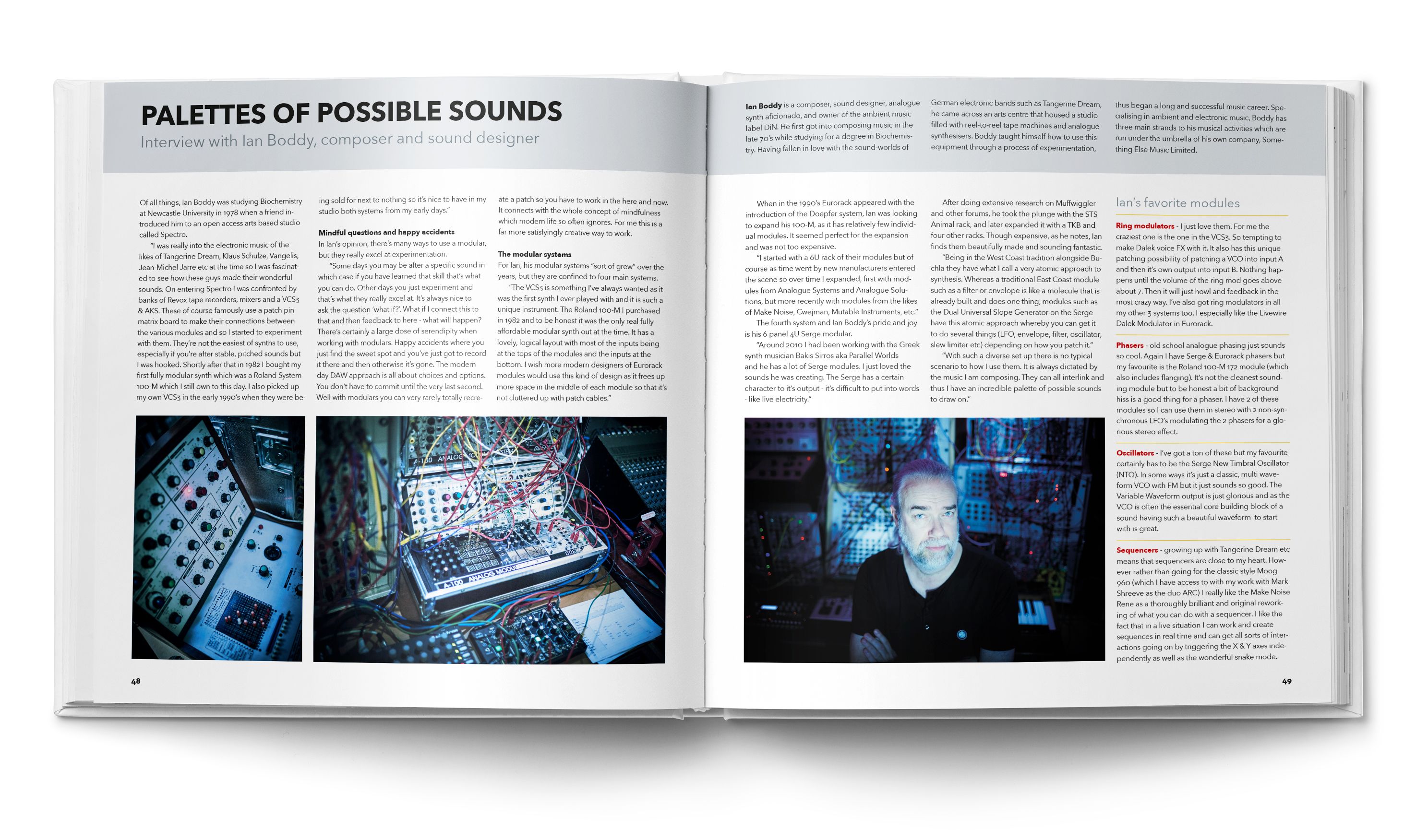 And remember you'll need to jump in quick to get the early bird and special edition offers for Patch & Tweak. They won't last forever!
CRAZY UPDATE: The synth community voted with their wallets. Patch & Tweak was funded within 10 minutes of the Kickstarter going live!! Congratulations to all involved.