Here's something you probably weren't expecting Output, makers of higly-acclaimed instruments and effects for sound designers and musicians, to come out with.... a desk. Yes, a wooden studio desk called Platform. Designed by musicians for musicians. And... it's ergonomic, functional, sexy and stylish all together.
Users of their software don't be concerned though, Output are still in the business of making kick-ass plugins and software too! Here's the official press releases and some pretty pictures and video with more info about Platform:
June 20, 2017, LOS ANGELES, CA - Output Inc. the software company known for their innovative instruments such as Analog Strings, Exhale, and REV breaks new ground by introducing Platform - a studio desk built for musicians.
The company discovered a shortfall in the studio furniture market for well-designed, functional, and affordable desks that did not sacrifice style. With Platform filling that void, musicians no longer need to hack together their own desks using less-than-ideal materials.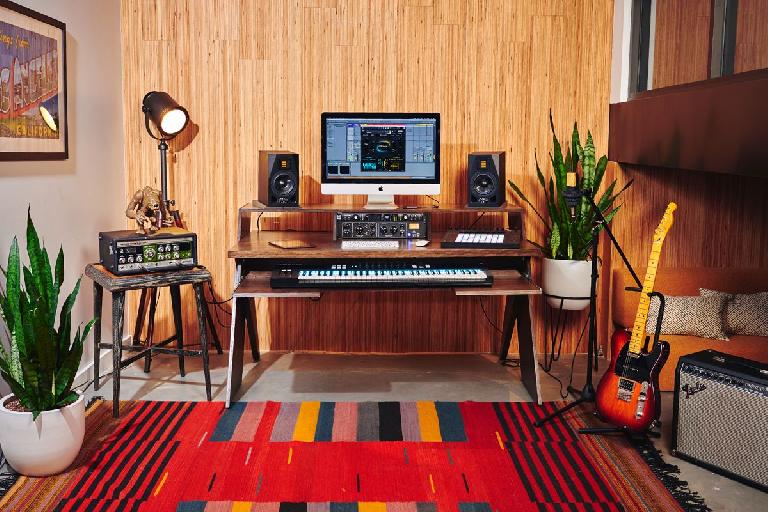 CEO and Founder, Gregg Lehrman notes; "Our goal with Output is to help musicians, producers, and composers make music. Every musician wants a great desk at the center of their studio and there just weren't any like Platform. Most studio desks are either very cheap and flimsy or cost thousands of dollars. So we set out to build a beautiful piece of furniture that would inspire our customers to be creative. A ton of thought went into the design and craftsmanship, from speaker height, to cable management to the keyboard tray. We're really proud of Platform."
Crafted by the team at Output, led by Vice President of Hardware, J.C. Sutherland, Platform is uniquely tailored for music production and other creative endeavors. Key features include a bridge for studio monitors, 9U of rack space, sleek cable management, and an optional pull-out keyboard tray. Its clean, modern aesthetic makes for a stunning piece in any studio or home office.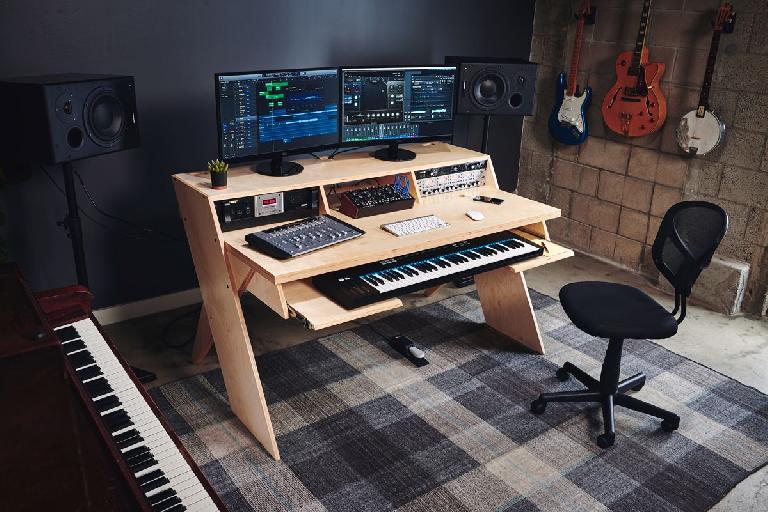 Starting at $549, Platform is constructed of 100% real wood from renewable sources, available in Natural or hand-stained Kodiak Brown, made in USA, and ships within the US and Canada and later to major European countries.
Proceeds from every desk sold will be donated to musician and environmentalist, Ryuichi Sakamoto's foundation, More Trees, to support their reforestation and carbon offset projects.
Platform by Output will be available for purchase on June 20th at www.Output.com
Technical Specifications:
Dimensions Width x Depth x Height from ground
- Footprint: 60'' x 36'' x 361/2"

- Top Bridge: 59 1/8'' x 16''

- Table Top: 58 5/8'' x 36'' x 301/4"
Weight Capacity
- Desk: 120 lbs.
- Top Bridge: 70 lbs.
- Keyboard Tray: 50 lbs.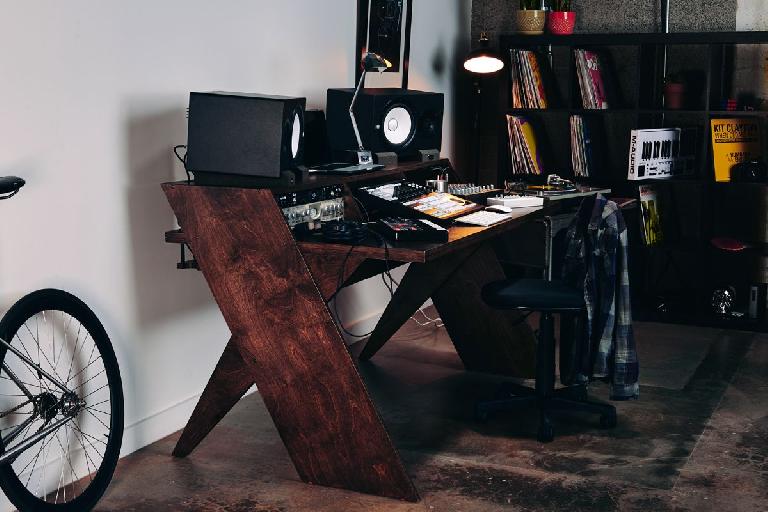 Colors: Natural and Kodiak Brown Stain Rack space: 9U
Bridge for studio monitors
Cable management
Optional keyboard tray and leg risers Requires assembly.