ABC Television's hit series, Once Upon a Time is entering it's third season and each week engineer Jason LaRocca records a live chamber orchestra of 25-50 players for the score. Prolific composer Mark Isham is at the helm and together they meet the intense deadlines. LaRocca says one of the tools that has made it easier for him to keep up with the unyielding demands is the Manley Variable-Mu®. Before he purchased his own unit he asked around and the general consensus was clear. Legendary mixer Alan Meyerson, who mixes scores for Hans Zimmer, sealed the deal when he told me that a Variable-Mu was one of the only pieces of outboard gear still worth buying.

On Once Upon a Time, LaRocca uses the Variable-Mu specifically to track the harp. The harp on this score is often a featured element and recorded in stereo," he shares. I feel that the Variable-Mu is the perfect 'final touch' that helps give it that extra something that it needs to stand out." He confesses he has been able to use it on almost everything including guitar, bass and other acoustical instruments and for mixing.
LaRocca is impressed with the "amazing tonality" he gets quickly using the Variable-Mu. "I'm generally, fairly smooth with it, using a bit of an open attack with a medium release. Subtle, you know, just barely touching it with 1 or 2dB of compression" he further explains, "and that's usually with the high-pass filter out."

He praises his decision to purchase the Mastering Version of the popular product saying, "I bought the Mastering Version, so in terms of the attack and release it's stepped not continuously variable. This allows me to easily switch from one project to the next and recall mixes in a matter of seconds. It's a real gem!"

Manley Labs. Making life easier for engineers the world over!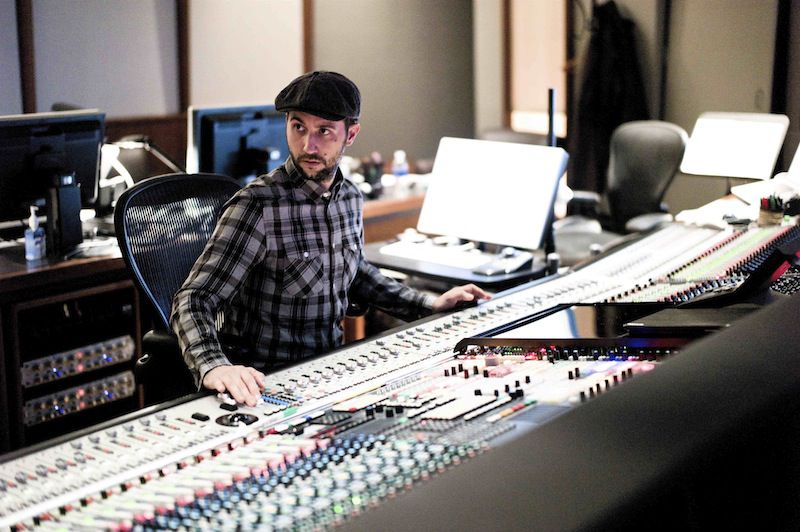 Jason LaRocca, engineer for ABC's hit TV show, Once Upon a Time.
About Manley Laboratories, Inc.
During decades of success, Manley Labs' products have evolved from purist audiophile vacuum tube designs to professional audio products. As the company grew so did the respect their products garnered in the pro-audio marketplace. The company's design philosophies have been proven through years of real-world experience. Many of Manley's high-quality, modern components are produced in-house. Manley Labs' 11,000 sq. ft. facility houses a machine shop, audio transformer winding, engraving, and wire harness prepping operations. All custom design, R&D, assembly, testing, and quality control processes are performed with precision and pride at the Manley factory, located In Chino, CA just 35 miles east of Los Angeles, California. Of note, all Manley products are built in the USA.