Ash Vale, UK (January 6, 2016)—Numark (numark.com), the world's leading innovator of DJ solutions, today announced the introduction of their Party Mix DJ controller, a full-featured controller especially tailored to making it fun and easy for aspiring DJs to spin and party like a pro. With its full- sized chassis complete with dual scratch platters and slider controls, Party Mix delivers a genuine DJ experience for enthusiasts at any level of proficiency. Aspiring DJs will able to seamlessly use their iTunes collection in the included software. No extra setup is required. Just plug, load and play—it's that simple.
The industry-standard Virtual DJ LE software is included, so players can mix their music and customise their performance exactly as they want. There are eight colour-coded pads with multiple modes, including looping and sampling, as part of the standard DJ feature set that also includes master and cueing audio outputs. The backlit Sync controls make mixing easy and there's a 1⁄4-inch headphone jack so the DJ can monitor everything that's happening. Plus, Party Mix has a built-in light show that gives any occasion that perfect party atmosphere. This is a simple plug-and-play controller that everyone will feel comfortable with right away.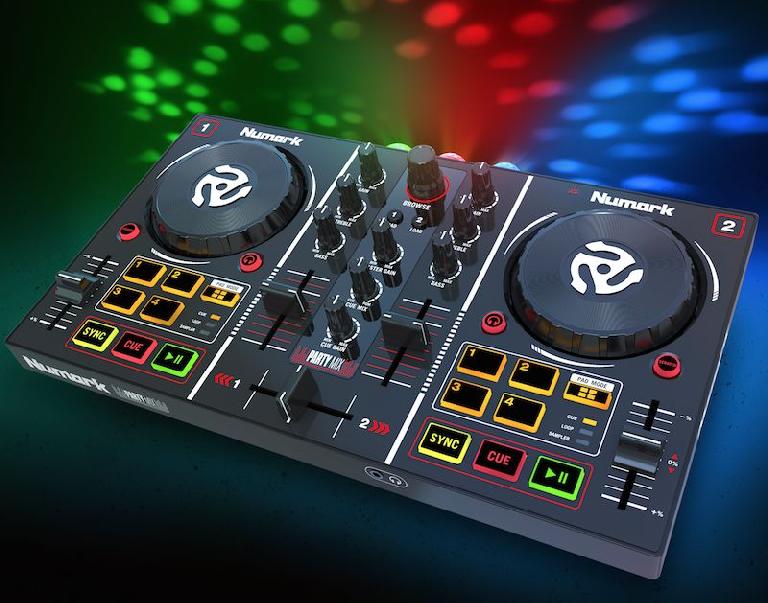 Party Mix features:
Party DJ Control System with audio outputs
Simple plug and play
Virtual DJ LE software included
Built-in light show creates party atmosphere
Cool effects and multiple pad modes with looping and sampling
Sync buttons for easy mixing control
1⁄4-inch headphone jack to preview for cueing
"DJ'ing has become the fun activity that everyone wants to be a part of. The DJ is at the center of the action, making everything happen, creating the excitement," said Chris Roman, Senior Product Manager for Numark. "With Party Mix, anyone can be the DJ. It looks, feels and operates like a professional controller, but with Party Mix and its included light show, anyone can be the star tonight."
Party Mix will be available in Q2 2016 and will ship with an MSRP of £69.99 GBP!
Web: