A few weeks ago a couple web based drum machines made their rounds all over the internet. There was the HTML5 Drum Machine and the Roland 909, which was covered here on ask.audio.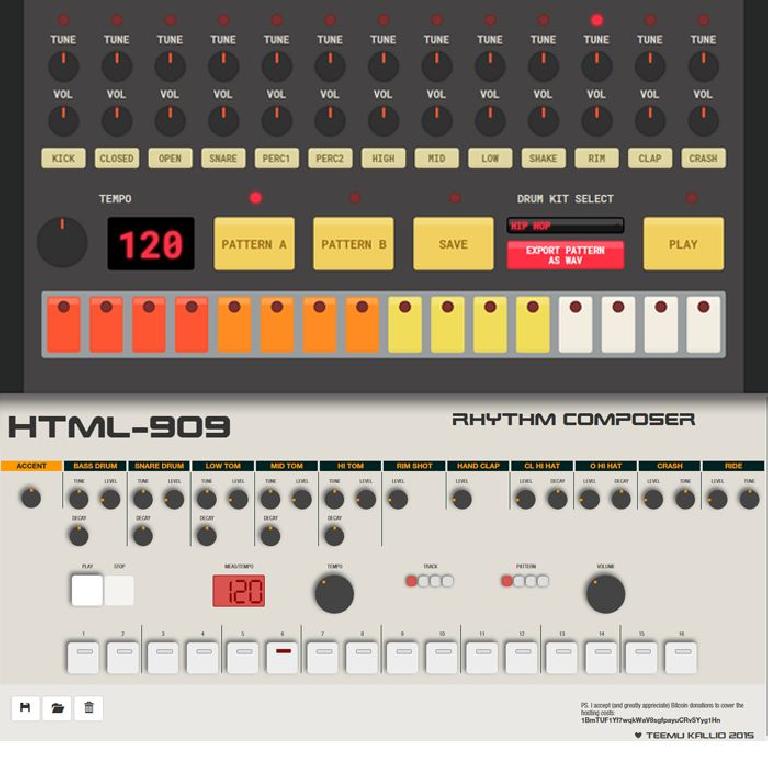 Those are pretty cool and fun to play with, but this… this is really something!
Meet WebModular. A fully functioning browser-based modular synthesizer. Now you can practice your modulation technique in your browser before dropping all that cash on some hardware!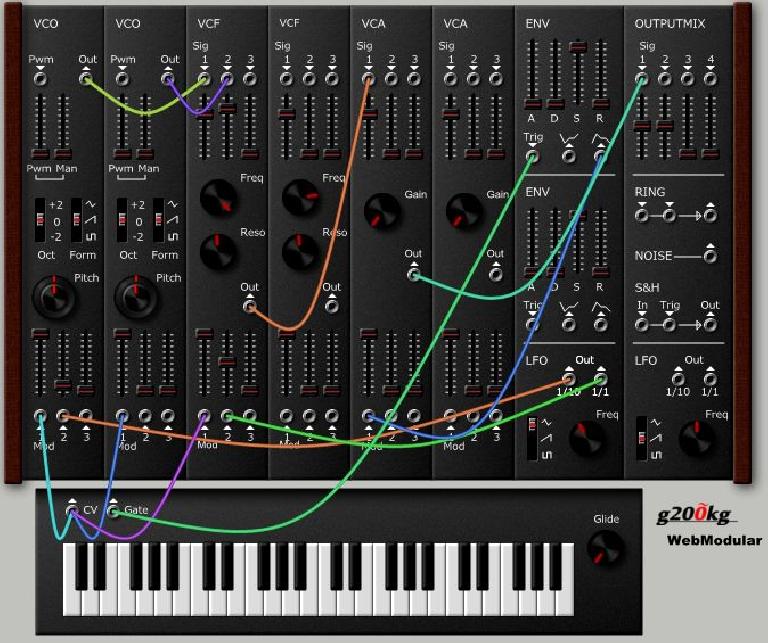 After you do all or some of your routing, you can play notes on your keyboard and they are even currently "testing multiple Web-based synthesizer sync protocol 'WebMidiLink'." That means you can use a MIDI controller to trigger notes!!
An alternative method of note input is the Music Macro Language (MML). MML "is a music description language used in sequencing music on computer and video game systems." This might take some time to master, but learning new skills is fun!!
Currently there are 6 synth patch preset routings to use, or you can clear the synth and try your hand from scratch!
Current Presets
1VCO+1VCA -- Most Simple Patch
2VC0=>1VCF=>1VCA -- Basic Patch
2VC0=>2VCF=>2VCA -- Dual Channel Patch
LFO Modulation Patch
Sound Effect Patch
Ring Patch
There isn't a way to export the sounds/songs generated yet. However, you can save the song and generate a unique URL to in order to share it with your friends.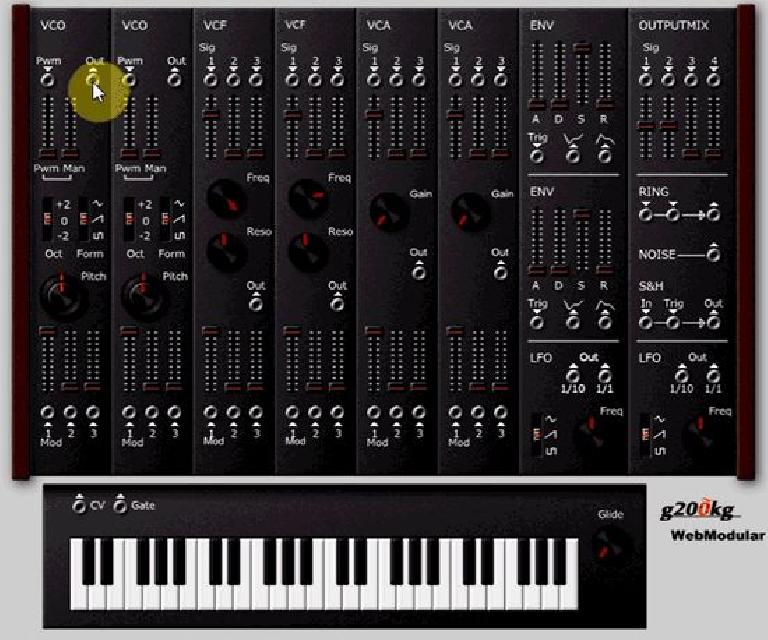 Let us know what you come up with! Send us links to your creations in the comments below or via Facebook/Twitter.
Web: http://www.g200kg.com/en/docs/webmodular/