Now You Can Sync Your Eurorack Synth With Ableton Live & All Ableton Link Apps!
Imagine being able to sync your eurorack synthesizer with over 150 music making DAWs and apps from Ableton Live to Reason, Launchpad for iOS to Maschine. This DIY eurorack module does just that.
This is big. It's actually seismic (pun intended). Thanks to Seismic Industries' new DIY Eurorack module, Spink-0, your modular synthesizer system can now sync and play nice with the plethora of Ableton Link enabled DAWs and apps.
Do you get how big this is yet? Finally we have a really simple (wireless) way to bring the eurorack synth world kicking and screaming (with joy we might add) into wireless union with Ableton Live, Propellerhead Reason, Bitwig Studio, Launchpad for iOS, and over 150 other music making apps for Mac, Windows, iOS and Android.
Here's a video of SPINK0 in action. The iPhone is running Launchpad and the Neutron AD for eurorack are providing the main drums:
Here's more details about Spink-0:
After Ableton released the source code /SDK for, applications and devices that use it quickly started to appear. The pink SPINK0 is a patchwork from shaduzlabs pink-0, a CLK / RESET generator based on the Rasperry Pi Zero W. His source code is the core of this project. After a lot of tweakin, tuning & changing, a working LINK connection could be established. I then squeezed the PiZero into its new dress, consisting of a set of three PCBs that all sandwich together to form a eurorack module.
Since the setup procedure of all the tools needed, to and for the build, is not a too trivial task. And on top of that you'd also need to make some changes/tweaks to the original source files to get everything running, since some pins and HW elements have changed. So I decided to distribute the adapted source directly embedded in the working OS-image for the raspberry, all set up.
I also added some bash scripts to easily switch between different network environments.
Disclaimer:
This thingy is a v0.1.0 patchwork. so please don't except stability over centuries. There may be a slip here or there. but it is definitively a handy and very usable toy to jam freely together with your friends! But hey – code is open source. maybe someone comes along and implements the MIDI out or gets encouraged to compile a preemt_rt enabled kernel for the system… or other features get added/implemented.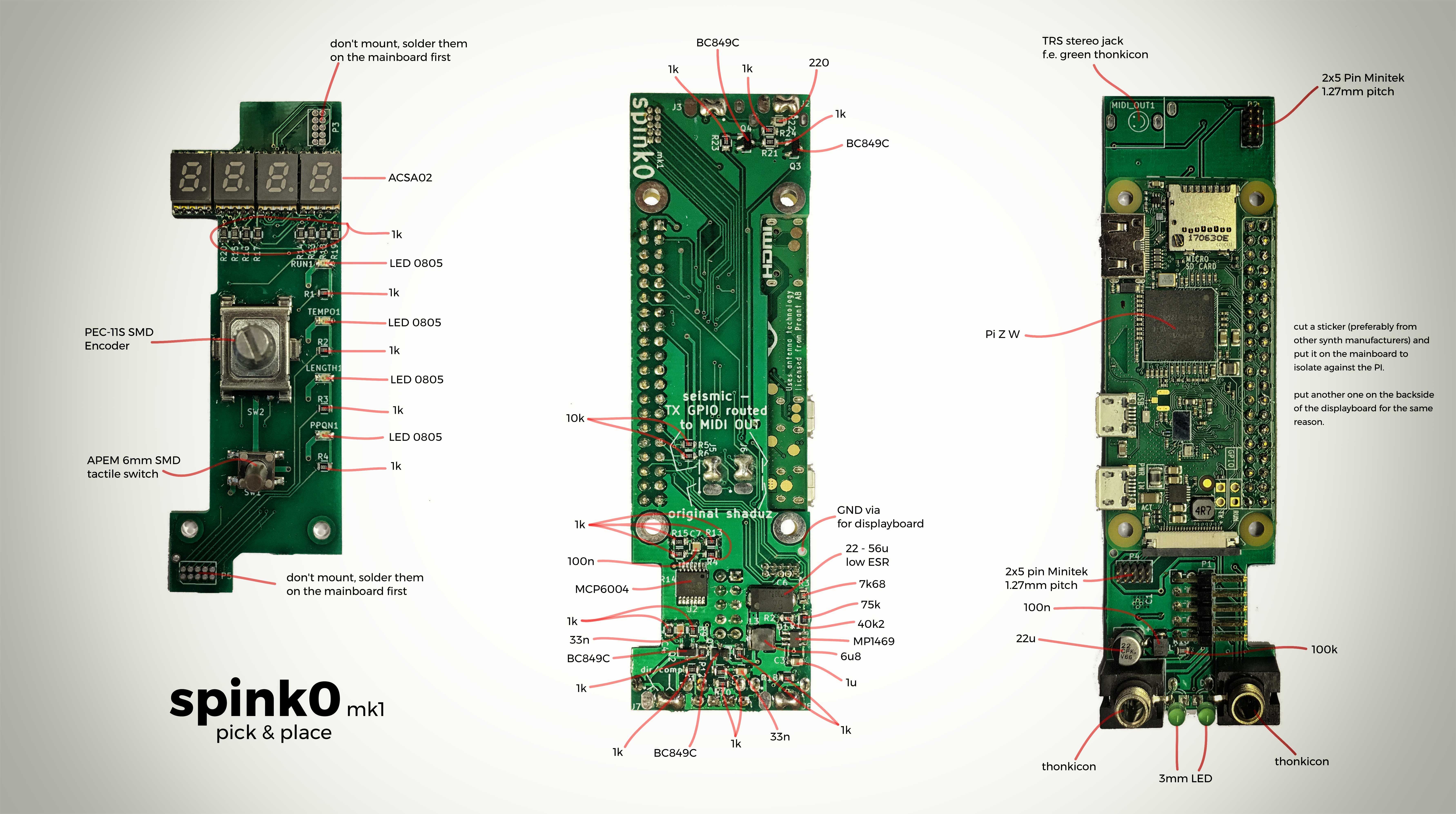 Best operated in closed networks, updates, backups & Co. of other devices disabled!!!
Special thanks to shaduzlabs for this awewsome code!!
Operation Modes
To conveniently switch between networks with the module i wrote some scripts that give the module two principal operational modes:
Client mode (join other WLAN's)
AP mode (create a WLAN for others, manage your device)