Mapping MIDI controllers to music software can be easy or painful depending on the software. Mapping a controller to control a Max MSP creation was always a little more on the painful scale... until now. This awesome standalone tool from 42Percent Noir (Gil Zissu and Shaltiel Eloul), EasyController, allows you to easily map a MIDI controller to Max patches. Designed for live performance, but of course useful for everyone.
EasyController is currently in BETA so you can download it for free, try it out, and we'd recommend you let the developers know if there's any issue that crop up.
Watch this short video tutorial and explanation here:
Features
Quickly map your MIDI into EasyController and use it in your patch
Set presets and control them through your patch
Just use the external objects escon & rip and you'll gain full control over your controller
Label your parameters to track your mapping in every patch or live set
We have included a scale so you can decide the range of your input
Once you change a value in your patch it updates in EasyController and your MIDI keyboard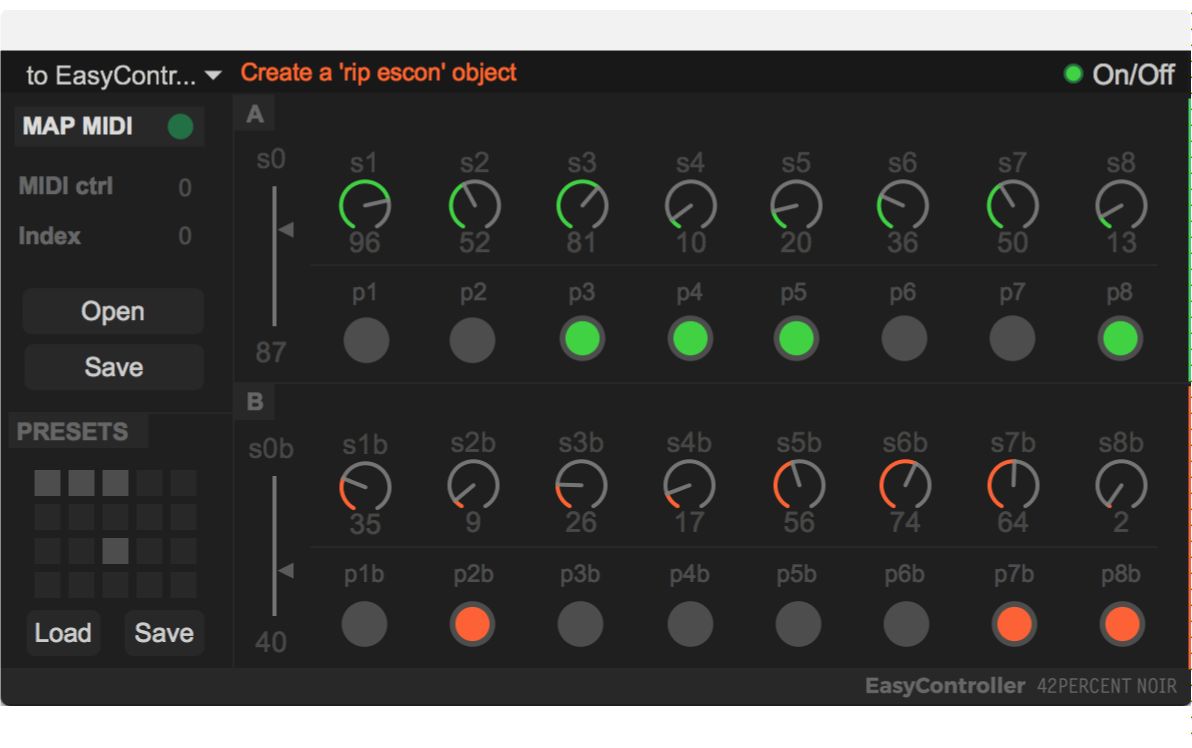 EasyController works with Max 6 and Max 7 patches on MacOS only. The developers, Gil Zissu and Shaltiel Eloul, tell us they'll soon show how to use it with Processing and OpenFrameworks!