Novation Releases Peak Synth, First Look Video & In-depth Review
This brand new polysynth from the mighty Novation derives some of its DNA from the Bass Station II but there's far more to it than that. We got an exclusive first look at this powerful instrument.
It's always excitement here at AskAudio when there's a new synth on the market, and this time it's no different with the all-new Peak 8-voice desktop polyphonic synthesizer from Novation. Back in 2013, Novation released the second iteration of the Bass Station which was definitely my favorite Novation monosynth. Since its release many (including me) have been talking about & hoping a polyphonic version would be released. Peak's origin lies in the Bass Station II, but the final result is an Analog/Digital hybrid polysynth which meets the needs of modern electronic music producers.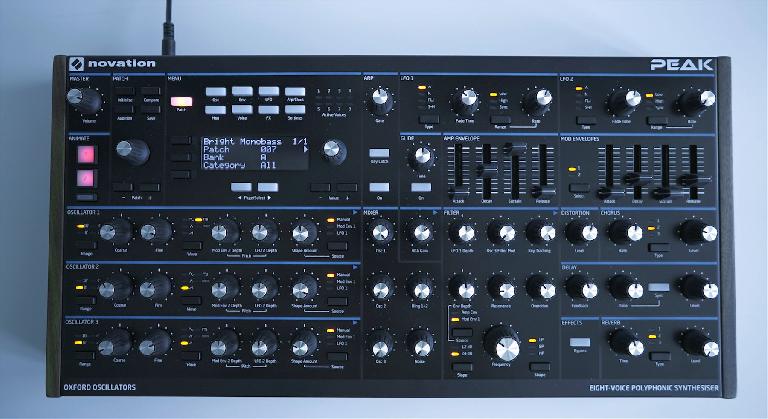 We've split our video review into 2 parts:
Part 1: Unboxing and excellent overview of the Novation Peak controls [3 mins]:
Part 2: In-Depth exploration of synthesis with Novation Peak (You simply MUST watch this) [21 mins]:
The Oscillators
Originally designed by Chris Huggett (OSC OSCar), the oscillators are generated by an FPGA that Novation claims to generate mathematically pure waveforms. Novation calls this the Numerically Controlled Oscillator (NCO). The integrated DAC on the FPGA oversamples at above 24 MHz which ensures aliasing is not an issue. The result is a digital oscillator that is indistinguishable from an analog one (setting aside drift and other inconsistencies). You get three of these oscillators with four standard waveforms and 17 different wavetables.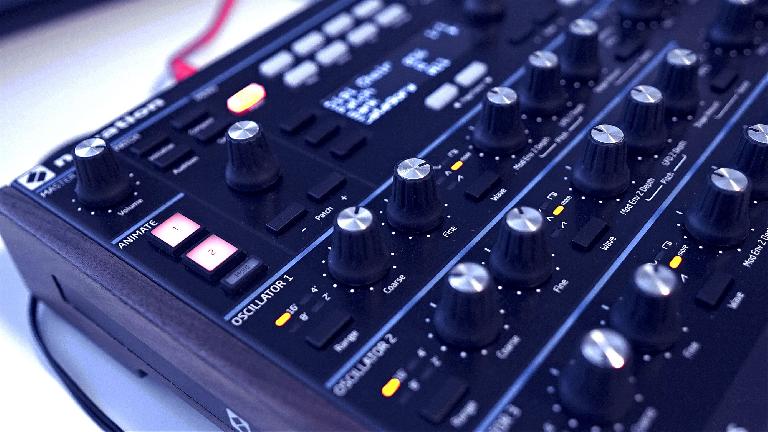 Aside from the level for the main three oscillators, you also get a ring mod and noise generator level control on the mixer section.
Having a digital oscillator section on an analog synth is not new. Dave Smith has done this for a long time with his polysynths which has always resulted in a stable & versatile oscillator section which features like cross mod & ring mod.
Peak's digital oscillator is indistinguishable from an analog one (setting aside drift and other inconsistencies).
The Filter
The Multimode (Low Pass/Band Pass/High Pass) filter is a resonant analog one with LFO & Envelope modulation, key tracking and the irreplaceable Overdrive. Very rare to see synth filters without overdrive these days. You also get Filter FM via the 3rd oscillator. The tonality of this filter is not too different from the Bass Station and has a very smooth filter frequency control without any of that zipper effect.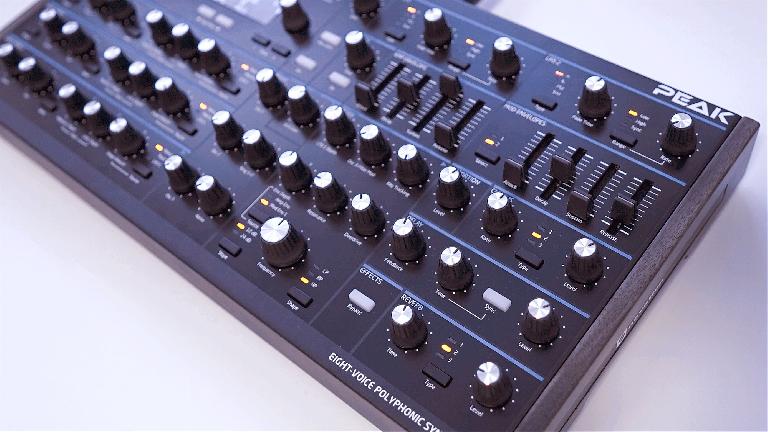 Modulators
Nothing too fancy here. Two LFOs, one Amp & two Mod envelopes. The FPGA generates these modulators at the oversampling rate so the result is very snappy envelopes and LFOs that go up to audio rate, specifically 1.6 kHz. Most of the standard modulation has direct controls on the synth but there's also a Mod Matrix menu option to make specific modulation assignments.
I've never been extremely impressed with onboard digital effects on synths, but the ones on Peak blew me away.
Effects Section
I've never been extremely impressed with onboard digital effects on synths, but the ones on Peak blew me away. The FPGA again takes the load of working the effects section, not before oversampling the analog signal at 90 kHz and higher. You get an Overdrive, Chorus, Delay & a Reverb. You can have them run in parallel or in any series combinations.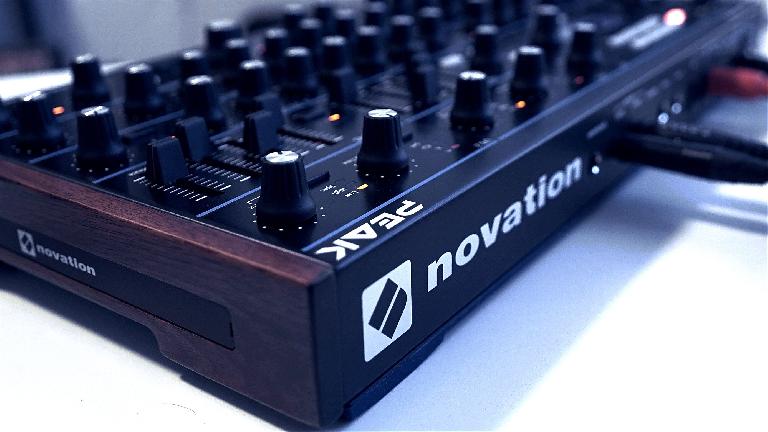 There are some controls for the effects on the surface but in the effects menu you can dive deeper and tweak addition settings.
Global Options
There's a pretty nifty arpeggiator with a variety of arpeggiation mode controls, gate length control and swing as well as rhythmic variation options. My only gripe is that the arpeggiation is always locked to tempo. I like setting up really fast free running arpeggiations which are quite difficult when the only fastest option is a 32nd triplet.
There's a global glide option which works in poly as well as mono modes.
In the Oscillator menu section you have Virtual Hard Sync, which syncs the selected oscillator to a hidden oscillator. You also have access to FM cross modulation options but in my tests the FM index was just not high enough to get a typical bright FM tone.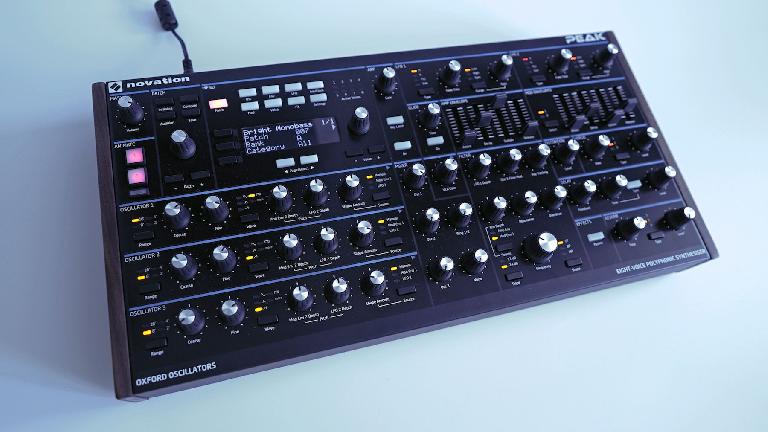 From an educator standpoint my favorite feature on this synth is the fact that the display shows you the current parameter value of whatever you are controlling as well as the set value of that control in the current preset. This makes it great for tweaking and reverse engineering presets.
Novation have definitely created a winner here with Peak.
Conclusion
I've just scratched the surface with this synth. It's a real powerhouse in a compact form factor with the ability to create classic analog tones as well as modern digital ones. The desktop form factor is welcome in this age of keyboard synths dominating the market. The MIDI implementation is very comprehensive so integrating it with a DAW setup or a good MIDI controller will produce excellent results. Novation have definitely created a winner here with Peak.
Pros: Very clean oscillators, characterful filter and fantastic effects section
Cons: FM Index not very high. Effects parameters cannot be modulated internally. Price could be a tad lower.
Price: $1299 USD / £1249 GBP