Novation have built a nifty new online player that's compatible with the Launchpad controller. In fact, if you don't have a Launchpad, you can still play using your computer keyboard.
Head over to try it out using the components from their latest Launchpad Pro performance by Harry Coade - featuring real-time synth, vinyl and object sampling. Also read more about Harry's take on the Launchpad Pro in an extended article on their website.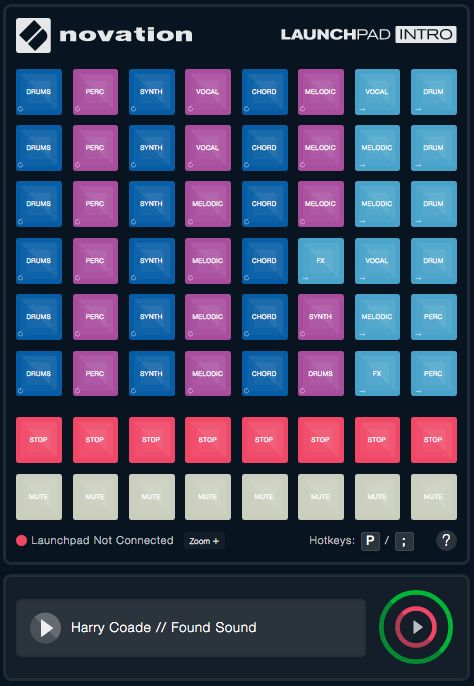 Note: I tried this out in Safari without a Launchpad connected using the QWERTY keyboard and it worked really, really seamlessly. To say I'm impressed would be an understatement. It looks like the web audio API is being put to good use, and suggests more and more synths and music making tools will be finding their way to a browser near you in the near future.
Try Launchpad Intro here: http://intro.novationmusic.com/harry-coade
Interview with Harry about Launchpad Pro: https://www.novationmusic.com/community/news/harry-coade-x-launchpad-pro
Watch the Launchpad Pro Performance Video FT. HARRY COADE:
Web: http://intro.novationmusic.com/harry-coade