Novation AFX Station Is A Limited Edition Aphex
The rumors and then clues all led to Novation and Aphex Twin collaborating on a synthesizer. The synthesizer in question is AFX Station, a limited edition edition of the Bass Station II.
Following an exciting hunt for clues across the globe, gathered and documented by the press and public, the spotlight has been shining on Novation to reveal the mysterious Aphex Twin collaboration.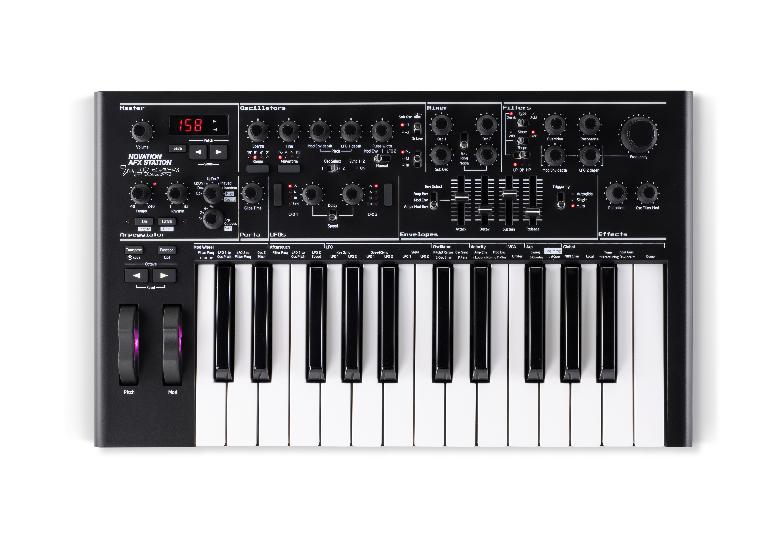 Novation is excited to finally announce AFX Station, an all-new, limited edition of their modern classic Bass Station II monosynth, designed in collaboration with electronic music legend Richard D James aka Aphex Twin.

AFX Station is a sound designer's dream. It has the same powerful feature set that has made Bass Station II the go-to monosynth for countless music makers. In addition, it has AFX Mode pre-installed, which revolutionises the way the monosynth can be played and programmed. Perfect for sequencing and arpeggiation, with AFX Station, every key on the instrument can become a new patch, making it a powerful analogue drum module, a flexible sound design tool, or a killer bass or lead machine.
?

To check out the AFX Station review the press pack below, or visit our site from launch on Tuesday 20th October, 4PM BST.
?
Availability: Online and in-store, limited?Cost Exc. VAT: £333.33, €378.14, $439.99 ?
?
Web: https://novationmusic.com/en?