Nord's new Nord Wave 2 is an innovative Performance Synthesizer combining a layer-focused interface and advanced performance features with 48 voice polyphony and Virtual Analog, Sample, FM and Wavetable synthesis. With its dual OLED displays, intuitive controls and compact, 61-key platform with Aftertouch, the Wave 2 is the most versatile and powerful synthesizer ever produced by Nord.
Each of the Nord Wave 2's four layers offers Analog, Wavetable, FM and Sample oscillators. The new Group feature combines 2, 3 or 4 layers and processes them through the same Filter, Envelope, Arpeggiator, LFO and Effect settings.

The Wave 2 features an extensive range of morphable parameters. Its controls are grouped to ease the creation of complex layered sounds and tweak them on the fly while the new streamlined Nord Sample Editor 3 for Mac and Windows lets you map,loop and transfer samples to your Nord Wave 2 in a breeze.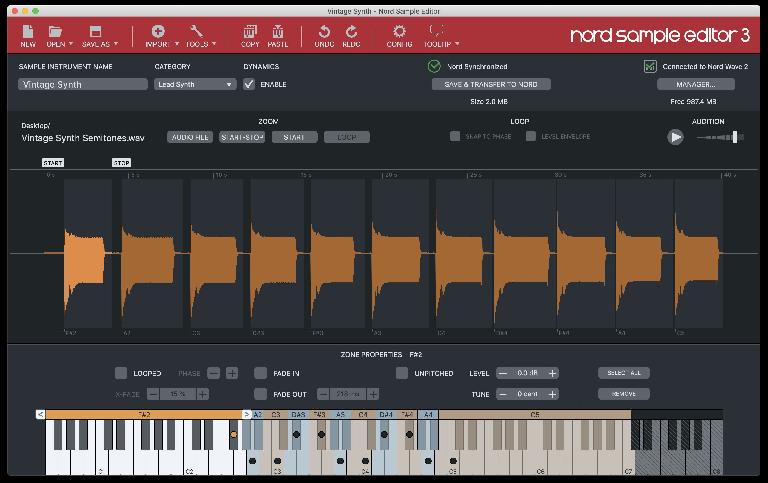 A Filter section with 6 Filter types comes equipped with a full ADSR envelope and a dedicated LFO offers a choice of waveforms for each layer. The Amp section also features a full ADSR envelope and a powerful new Transient Attack mode.

The Nord Wave 2 is a rhythmical powerhouse with both a classic arpeggiator and a Polyphonic mode with editable patterns. The brand-new Gate mode chops your sound up in a rhythmic pattern with adjustable depth. The Pattern mode contains a wide selection of Rhythmic Patterns or you can create your own.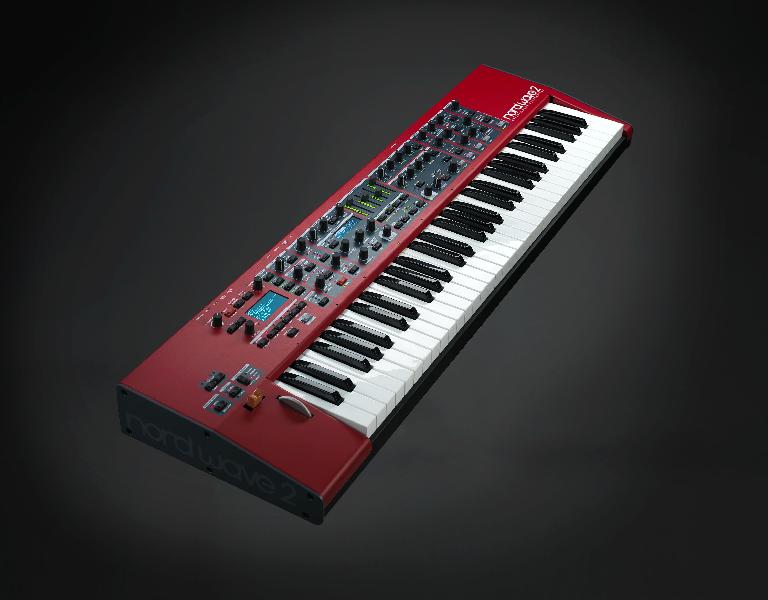 Each layer has its own Effect section with high-quality, tweakable stereo effects as well as an EQ with Drive. All effects are controllable via Control Pedal (or other Morph sources) and can be synchronized to the Master Clock for rhythmic effects. Separate Reverb sections on each layer offer five different sizes (Booth, Room, Stage, Hall and new Cathedral), Bright and Dark modes and a new Chorale effect for lush modulation.