2 March, 2014, Manchester UK–This pack is all about what goes up top, your hats and shakers are vitally important to getting a good flow and groove to your music. With that in mind we put together this Components pack crammed full of great hat and shaker loops and also packing all the component sounds to build your own.
All recorded through some of the finest analogue outboard and presented in various tonal variations this Components pack gives you the edge when it comes to getting the top end just right.

When making these hats and the loops we used a mix of techniques. Some loop we recorded direct from the legendary TR-909, some we created using old samplers but all of them are swinging and grooving with a life and musicality which will bring your beat alive be it House music, Disco, EDM, Hip hop or something else.

Each section also comes with a full complement of sampler programs making it easy to import these into your sampler whatever your using be it Ableton, Kontakt, Reason, Battery or another.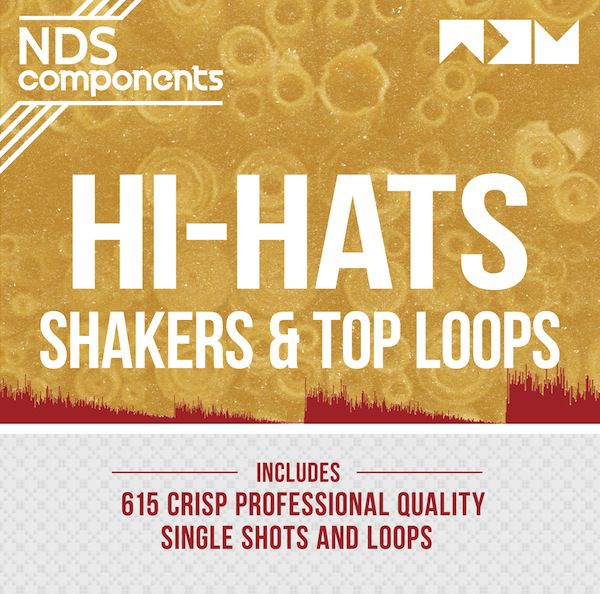 What's in the pack:
Loops // 116 Top loops covering Hats, Shakers, 909 loops and some driven loops giving you plenty of choice.

Single Shots // 499 Professional Quality 24bit 96000hz WAV files

Closed Hats // 272 Closed Hats

Open Hats // 192 Open Hats

Sampler Programs // Compatible with all major samplers

http://sounds.beatport.com/pack/hats-shakers-and-top-loops/7675

http://www.soundstosample.com/info/No_Dough_Samples/Hats_Shakers__Top_Loops/7910

RRP £9.99 GBP as a direct download from www.soundstosample.com or sounds.beatport.com

This pack is available now at a price of £9.99 exclusively from SoundstoSample & sounds.beatport.com and if you have any questions about that, or the other sample packs get in touch on info@nodoughmusic.com and ask for Matt.