NLE has released a new course that delves into the important business of mastering in Presonus' powerful DAW, Studio One 4. You'll learn how to take your finished mixes and apply just the right amount of mastering processing to get a perfect, professional, polished sound for your productions.
Studio One 4 105: Mastering Essentials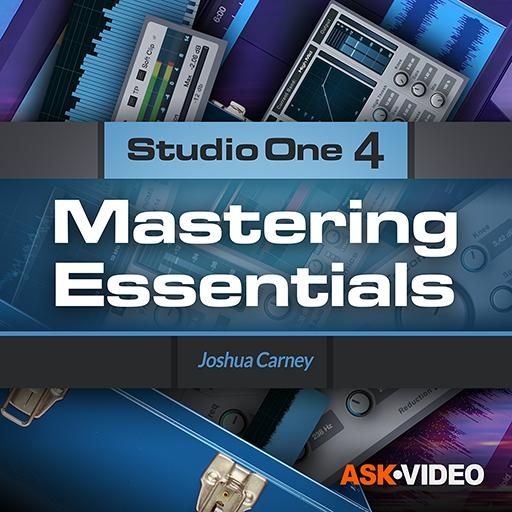 Expert producer Josh starts by showing you how to import mixed down audio files and also raw Studio One mix projects - a special trick that's possible when you mix and master inside Studio One. He then runs you through project arrangement and editing, before exploring the DAW's extensive metering tools and explaining how you should use them.
Then you'll learn about the FX processing on offer and how to use compression, EQ, limiting and others to tweak and sweeten your master, getting the perfevt sound. There's even practical examples of mastering tracks in different genres. Finally you will see how to export the finished product both for CD and for digital release. It's a comprehensive guide to mastering in Studio One - so check it out today!