Like the look of Presonus' DAW, Studio One 4 - but don't know where to begin with this powerful music production environment? NLE has released a new video course dedicated to helping you get the most out of it. Studio One 4: Recording And Editing Audio is hosted by expert producer and trainer Joshua Carney and shows you everything you need to know about working with digital audio.
Studio One 4: Recording And Editing Audio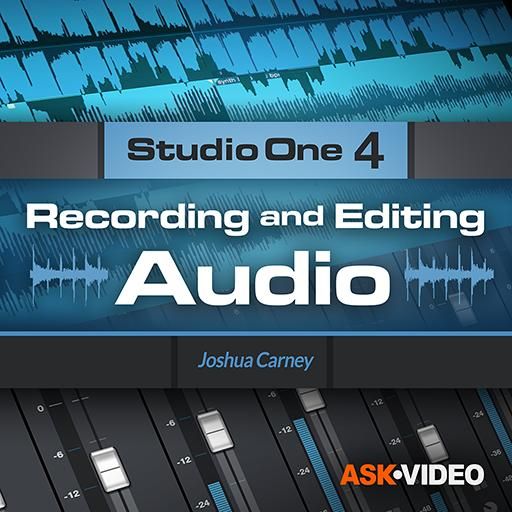 In this course, Josh begins by showing you how to set up for recording, as well as how to import audio and loops. You then learn about Studio One's audio editing tools as well as paint and range tools for selecting audio regions. There then follows a whole section on recording and editing instruments direct in: guitar, bass, doubled guitars and more are demonstrated, as well as the various record modes including loop, punch and replace.
Next he discusses multitrack drum recording, capturing electric and acoustic guitars and then recording and comping vocal tracks. Finally you get a comprehensive guide to audio manipulation with Melodyne - pitch and time stretching - and then he shows you how to create and export your mix. It's everything you need to know about recording and editing audio in Studio One, so check it out today!