PreSonus Studio One is a fully-featured DAW that includes all the tools you need to create a pro-sounding mix. But where to begin? Join mixing engineer and educator Joshua Carney in this course to learn the art and science of mixing with Studio One 4. It's the perfect way to sharpen up your Studio One skills.
Studio One 4 104: Mixing And Automation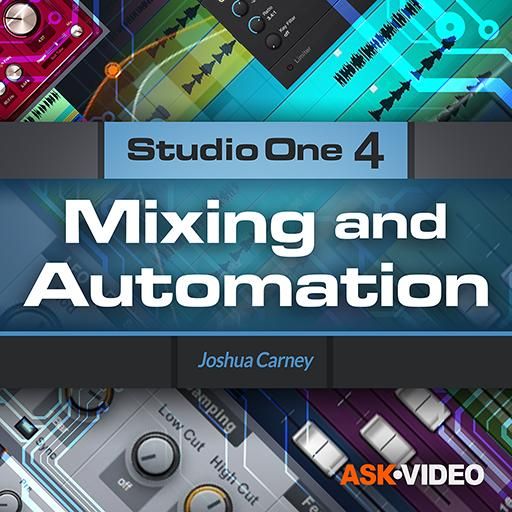 Josh begins by showing you how to build a rough mix, which is what you'll be working with as you compose and edit your tracks. He then explains how effects inserts and chains work in Studio One, as well as giving you a tour of the DAW's EQ and dynamics processors. Then it's on to a detailed breakdown of how to mix drums, which he deals with in individual stages based on drum type.
Mixing guitar, bass and keys is next, followed by a comprehensive section on vocal production including how to use pitch and tuning correction. Automation of tracks and effects is covered in detail before finally exploring the mixdown and export process. At the end of this course you'll be a mixing and automation master, so check it out today!