This new course from NonLinear Educating delves deep into the world of MIDI in Pro Tools, covering everything you need to know about setting up, recording, editing and manipulating MIDI in this industry-leading DAW. Although perhaps better known for its audio capabilities, Pro Tools has a wealth of MIDI features and expert producer Joe Albano is here to show you just how powerful it can be.
Pro Tools 102: Recording And Editing MIDI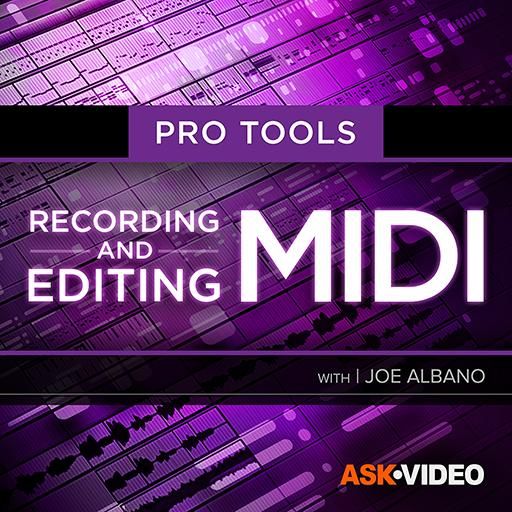 Joe covers all aspects of using MIDI in Pro Tools so whether you are an absolute beginner, an intermediate producer looking to take your skills to the next level or an experienced musician who's after some new hard-to-find pro tips, this course is for you!
Course Sections
MIDI Basics
MIDI & Instrument Tracks

Pro Tools Virtual Instruments

Pro Tools MIDI Timebase

MIDI Recording Setup 

MIDI Recording 
Retrospective
MIDI Recording 

MIDI Step Entry

MIDI Editing in Pro Tools Overview

MIDI Editing Tools & Displays

MIDI Editing in the Edit Window 
MIDI
Editing in the Piano Roll

Editing MIDI CC Data
MIDI Event List

MIDI Score Editor 

MIDI Event OperationsOverview

MIDI Quantization: Quantize Grid & Options

MIDI Quantization: Groove & Input Quantize

MIDI Event Operations: Changing Velocity & Duration

MIDI Event Operations: Transpose

MIDI Real-Time Properties Overview 

MIDI Real-Time Properties: A Detailed Look 

You can stream this course whenever and wherever you like for the regular price of just $29.99, or get a pass to watch every course in the Academy library for just $15/month.