PreSonus Studio One 4 is the perfect DAW for MIDI editing and recording. In this course, expert producer and trainer Joshua Carney guides you through all the MIDI tools and techniques you will need to master in order to work efficiently and proficiently with Studio One 4.
Studio One 4 102 - Recording And Editing MIDI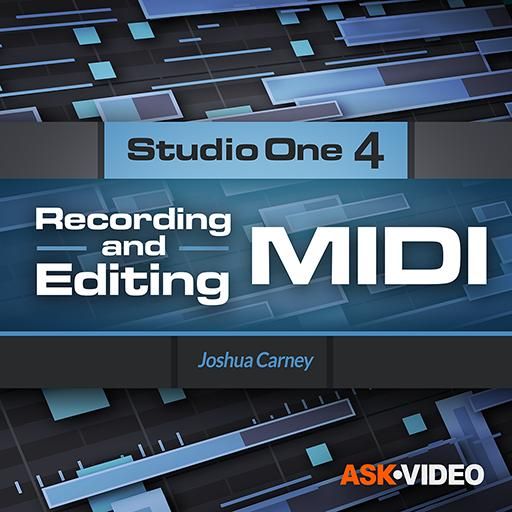 As you start the course you will learn about setting up MIDI in and out, how to choose instruments, save and load presets, as well as tips to deal with latency when playing and recording. Then Joshua demonstrates different MIDI recording techniques including auto-punch, loop recording, step input, using the pattern editor and much more. Once your MIDI data has been recorded, you will see how to quantize and edit it in the MIDI editor.

Moving on, Joshua takes you through four of the major instruments included in Studio One 4 - the Impact XT drum sampler, the Mai Tai analog poly synth, Mokito mono synth and the Presence XT sampler. Then there's a comprehensive tour of the MIDI Effects where you learn to use the Arpeggiator, Chorder, Repeater and Input Filter. It's the perfect way to become a MIDI master in Studio One and this course is yours to stream on any device for just $29.99 regular price. Or, for just $15/month you can get a Library pass to watch every course in the Ask Audio library - over 880 full courses and counting!