Korg's volca Modular is a synthesist's dream - a compact, powerful and huge-sounding semi-modular analog synth with 8 modules and 50 patch points. It's a great way to learn about synthesis and make some amazing sounds without breaking the bank. In this new course from NLE, synth expert Rishabh Rajan shows you how it works, and how to get the most out of this unique instrument with its West Coast style.
volca 107: volca Modular Explored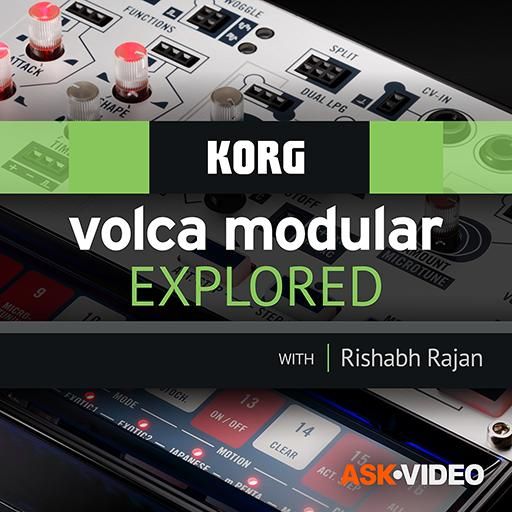 Rishabh begins with a guide to the signal flow and layout of the synth - essential to understanding how it works. He then walks you through the sound modules - Dual LPG, Functions and Space - before moving on to a detailed breakdown of the synth's onboard sequencer. Patching is at the heart of volca Modular's design, and you'll learn in detail how to make best use of the many patching combinations available to create great sounds.
The course is available now and for just $15 per month you can get access to the entire course library, covering all aspects of synthesis, recording, production, DAWs and all your favourite music tools. Be sure to check it out using the link below.