Great news for Logic users - NLE has released a new course covering everything you need to know about using this powerful DAW's EQ and filter modules. EQ and filters are two of the most frequently used audio effects and Logic Pro X includes a whole variety of them to help you record, mix and master. Read on to find out what this course has in store for you.
Logic Pro X 201: The EQs And Filters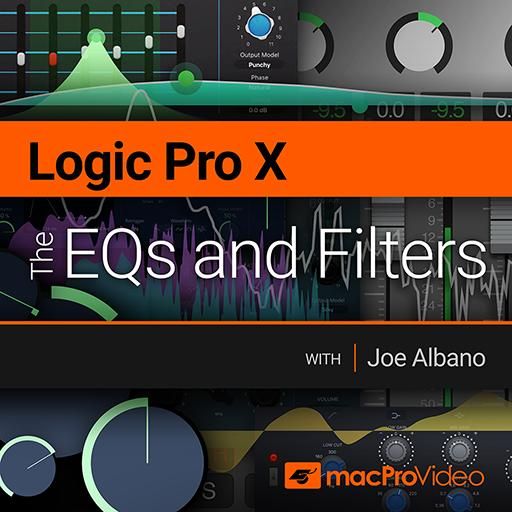 After discussing the fundamentals of EQ, Joe demonstrates the versatility of Logic's core EQ - the Channel EQ, and its sibling, the Linear Phase EQ. He describes their differences and similarities, and covers their specific applications of their use. The Single Band and AudioUnit EQs are next nd then Joe dives into the vintage EQs with an overview of the original analog gear on which they are based (Neve 1073, API 560, Pultec EQP-1A and MEQ-5), and takes an in-depth look at their plugin counterparts (the Console, Graphic and Tube models). Other plugins, like the Match EQ, AutoFilter, Spectral Gate, Fuzz-Wah, Exciter and SubBass and more are also covered in detail.
Understanding just what Logic's EQ and filter plugins can offer will help you make better mixes and masters - so check out this course today.