NLE has released the course Audio Concepts 106: Audio And MIDI Signal Flow, with expert producer Joe Albano. Understanding the way audio and MIDI move through your system, from hardware to software and back again, is essential to achieving an efficient and stable workflow. Here's what you'll learn in this course.
Audio Concepts 106: Audio And MIDI Signal Flow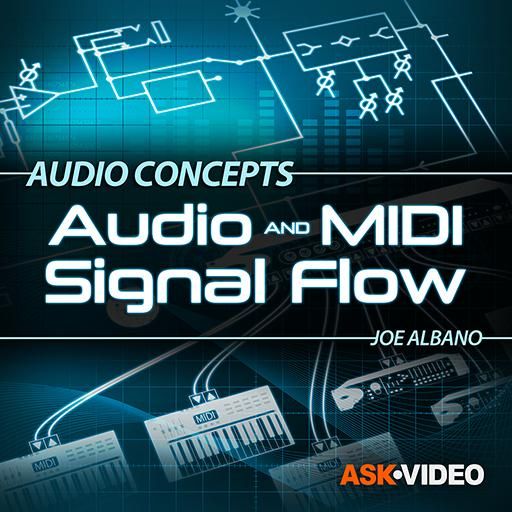 Joe begins with a look at basic studio connections and input types, as well as how signal flows into and through a typical studio patch bay. Then it's on to your DAW and an explanation of DAW channels trips and DAW mixers, including the order in which signal gets processed.
He then moves onto looking at aux channels and how they can be used creatively for cue mixing and send and return FX processing. Audio subgrouping and combining digital and analog sources is next, before an examination of MIDI signal flow - both software and hardware formats. It's an invaluable guide to getting data into and out of your studio setup, so be sure to check this course out! Stream the course and own it forever for just $29.99, or get a library pass to watch every course in the library for just $15 per month.