Ninja Tune & Erica Synths Unveil The Zen Delay
The new Zen Delay is the first music hardware FX unit ever produced by an electronic label. It offers the best of analog and digital with stereo dub delay. It's at home in the studio or in a live rig.
18 September 2019, London: Ninja Tune and Riga-based modular synth manufacturer Erica Synths have teamed up to create a custom dub delay effects unit, the Zen Delay.
Inspired by a trip to Berlin's trailblazing music hardware trade show Superbooth, Coldcut's Matt Black and longtime friend Dr Walker (Liquid Sky artist collective / Air Liquide) envisaged the exciting possibilities of a custom hardware effects unit. The result is the creation of the Zen Delay — the first-ever hardware effects unit produced in collaboration with an electronic music label.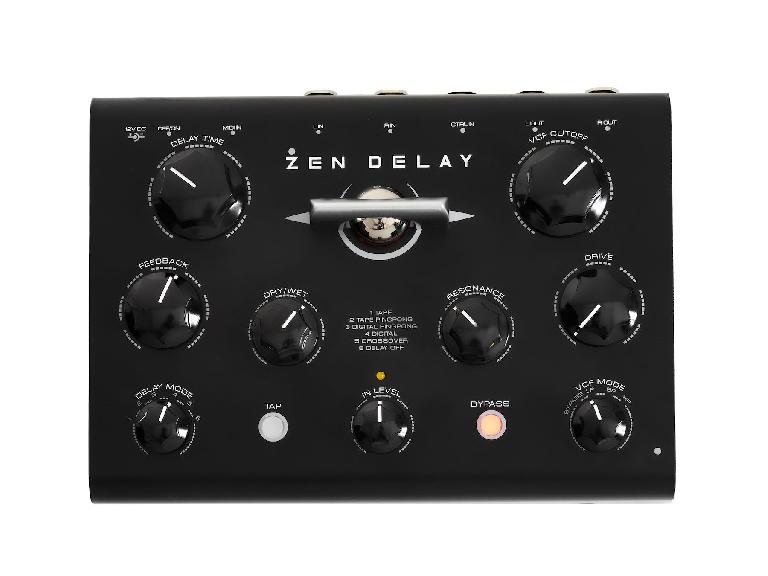 Bringing together the best of the digital and analogue worlds, the Zen Delay is a BPM-synched stereo delay line, combining extreme feedback ranges for dub and experimental lo-fi effects with a multi-mode 24 dB synth filter and valve overdrive.
Created and manufactured by Erica Synths, the unit is housed in a metal case with Erica Synths' signature bakelite knobs and a valve circuit for extra analogue warmth. While sonically versatile, it is incredibly easy to use — each function has a physical knob that you can play around with without diving into manuals or scrolling through menus on a tiny screen.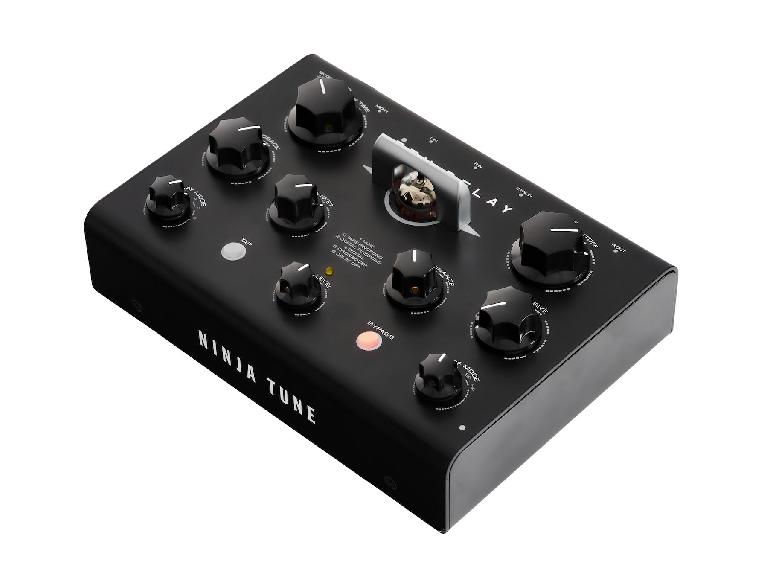 Crafted in close collaboration with DJs and producers, the Zen Delay was uniquely developed with both live and studio in mind and is suitable for many different performance situations, musical styles and instruments. While most delay devices are designed as 'stomp boxes' for guitarists, the device is equally powerful in the hands of electronic music producers, artists and DJs, adding a unique, warm and powerful sonic character to drum machines, loops, vocals, synths, samples or any other source. Even full tracks or a live stereo mix can be enhanced by the combination of analogue and digital circuitry, breathing new life into iPad performances and giving traditional digital synths and drum machines a huge kick.
Ninja Tune artist The Bug praised the prototype, saying: "The Zen Delay is the analogue delay unit I've been waiting for. Stereo warmth, tone and texture. Perfect for live abusage, and studio madness… love it". You can see him using it in this short video.
Commenting on the Zen Delay, Matt Black said: "The Zen excels at the sort of extreme dub possibilities Coldcut love. Feed it back!"
Dr Walker added: "For years I have dreamed of a state-of-the-art stereo valve dub delay for my MPC that perfectly masters all sound aesthetics from "badass" to "psychedelic hypnotically trashed" — and now, have a look! There it is... the Zen Delay! <3."
Ä¢irts Ozoliņš, Visionary at Erica Synths noted: "The ZEN Delay is a product of our expertise on vacuum tube designs, our powerful, custom DSP platform and the great sound of our filter ICs made and developed in Latvia. It by far exceeded expectations in terms of how it sounds and feels when played."
The Zen Delay unit will be available for pre-order on 18 September 2019 priced at €499 + VAT. The first 300 units are available for pre-order at a special "early bird" rate of €454 + VAT from the Ninja Tune and Erica Synth websites and come with a free limited edition Zen Delay t-shirt. The Zen Delay is currently due to ship for Christmas delivery.
Pre-order link: www.ninjatune.lnk.to/zendelay