NI Announces Major Software Updates For Traktor, Komplete Kontrol, Maschine And Sounds.com
Traktor DJ 2 for iPad gets a complete overhaul, Komplete Kontrol goes free and Sounds.com integrates more than ever with NI's apps. Here's the lowdown on everything announced today.
Hot on the heels of announcing new hardware at NAMM 2019 - the Komplete Kontrol M32 and Komplete Audio 1 and 2 units - Native Instruments has also revealed major updates to a number of its software applications and services. There's a brand new version of Traktor DJ for iPad that works with the new S2 hardware controller; KOMPLETE START, a free version of some of the company's best software instruments, and tighter integration of Sounds.com into other apps such as Maschine. Oh, and the Komplete Kontrol app is going to be free. Here's more!
Traktor DJ 2 For iPad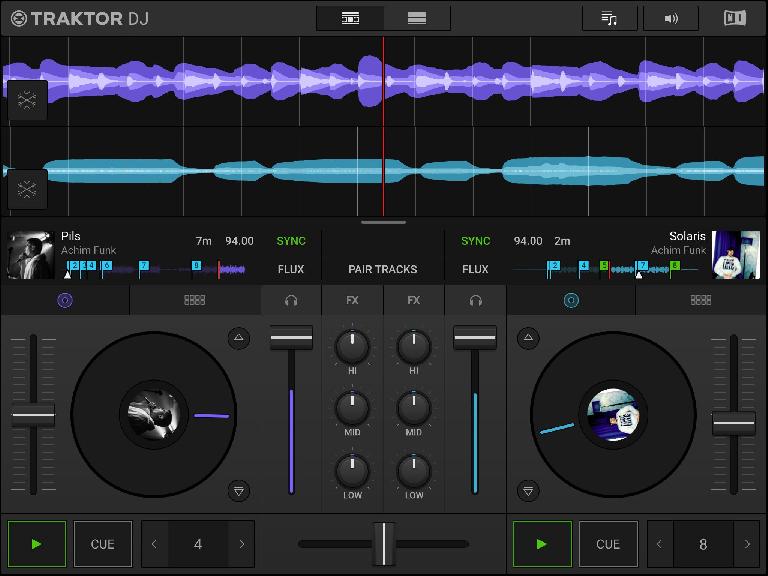 For DJs, NI lifts the lid on TRAKTOR DJ 2: A new version of TRAKTOR designed to work with iPad, PC, and Mac, both standalone and with the recently released TRAKTOR KONTROL S2 controller. Geared towards DJs of all levels – whether at home, on stage, or on the move – TRAKTOR DJ 2 features smart track recommendations, an easy-to-learn workflow, and integration with a vast online library of tracks via SoundCloud GO+.
The app is built on an entirely new code base, and is the first TRAKTOR software designed for both iOS and desktop environments. This not only brings a new look and feel to TRAKTOR's professional DJ software, but also allows NI's developers to expand the platform over time. TRAKTOR DJ 2 will be available to purchase in Spring 2019 via the NI Online Shop and the Apple App Store. It will also be included with new purchases of TRAKTOR KONTROL S2, and made available as a free download for current users of the Mk3 S2.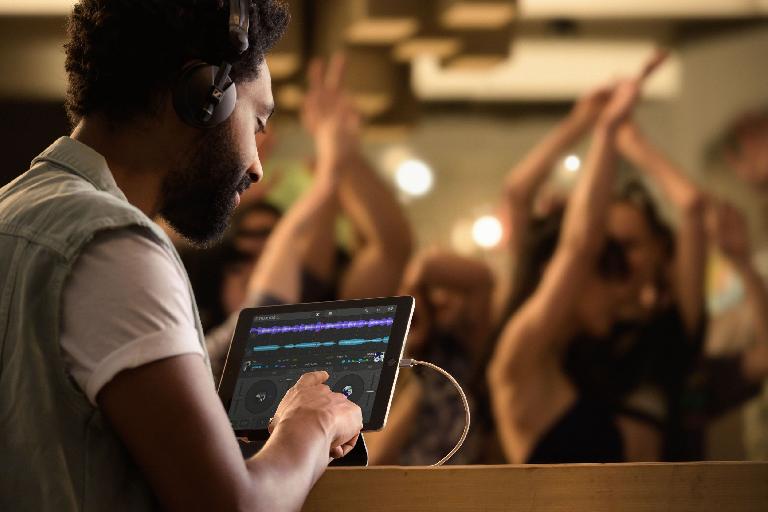 Commenting on the releases, Native Instruments CEO and co-founder, Daniel Haver, said: "Following our vision that anyone can make music, today's announcements demonstrate our continued removal of barriers to music creation. Our hardware and software releases deliver new entry points for creators of every level, Sounds.com integration puts millions of loops and samples at artist's fingertips, and we continue to push industry standards with NKS. Lastly, a universal Native ID login creates a seamless experience for our customers, better connecting our services and platforms."
KOMPLETE START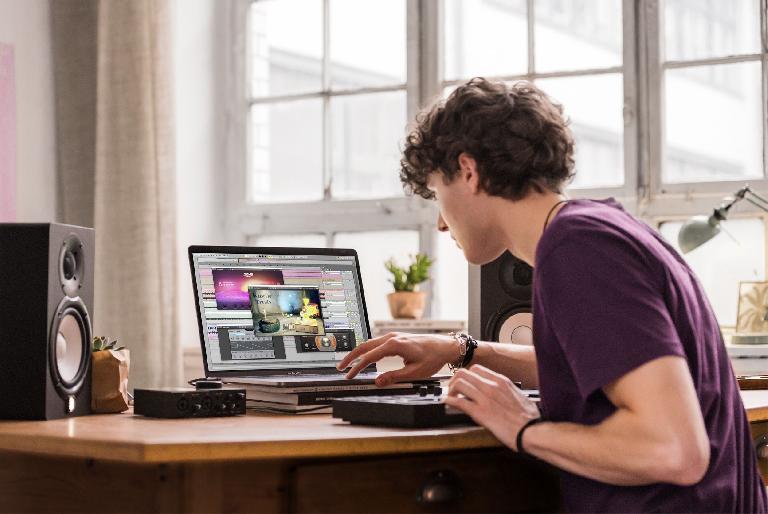 Now everyone can explore the acclaimed sound of NI's KOMPLETE production suites, with the introduction of KOMPLETE START – an entirely free collection featuring 15 studio-quality instruments, 2 effects, and a best-of selection of nearly 1,500 loops and samples from Expansions sound packs. Included is the floor-shaking low-end of TRK-01 Bass, the vibrant synth sounds of MIKRO PRISM, and expertly-crafted sampled instruments ranging from electric pianos to drum machines. The collection also includes creative sound design tools, essential effects like the SUPERCHARGER tube compressor, and more.
KOMPLETE KONTROL
The latest KOMPLETE KONTROL software update makes the workflow-enhancing tool free for everyone as part of KOMPLETE START. Coming in February, KOMPLETE KONTROL 2.1 introduces Sounds.com integration and a built-in sample player, allowing producers to easily integrate their Collections into any DAW-based workflow.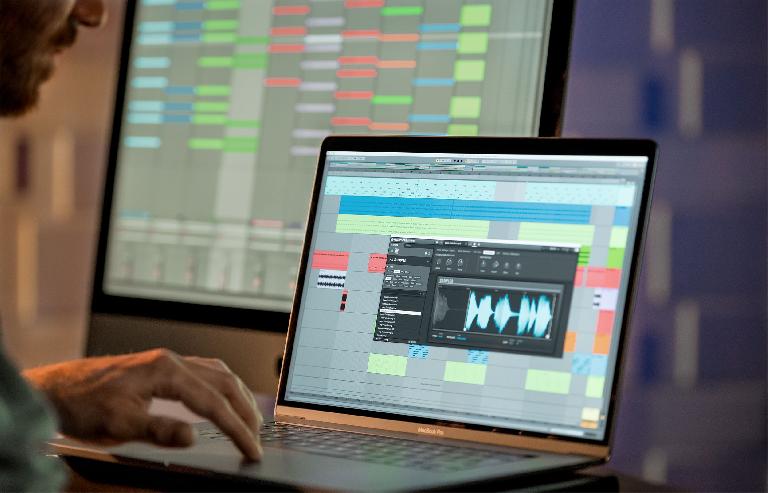 This update further consolidates KOMPLETE KONTROL as a powerful browsing hub, now integrating hardware, software, instruments, effects, loops, and samples. Previously exclusive to owners of KOMPLETE KONTROL hardware, users of any MIDI controller can now get hands on with their instruments, effects, and samples via a simple, one-time macro mapping that brings full control of everything in the NKS universe to any setup.
Sounds.Com
NI's loops and samples platform Sounds.com has been growing rapidly since launching in 2018. The service is now available in 21 territories worldwide, and has added over one million loops and one-shots to its library, including exclusive packs from Diplo, Junkie XL, Ski Beatz, Trap Money Benny, and other leading artists. Today, Sounds.com receives further updates with new shareable user Collections, and credits that roll over from month to month. From February, all loops and samples on Sounds.com will be NKS-tagged and easily accessible. Collections will also sync to KOMPLETE KONTROL and MASCHINE with a single click for easy tag-based browsing and a drag-and-drop workflow in any DAW.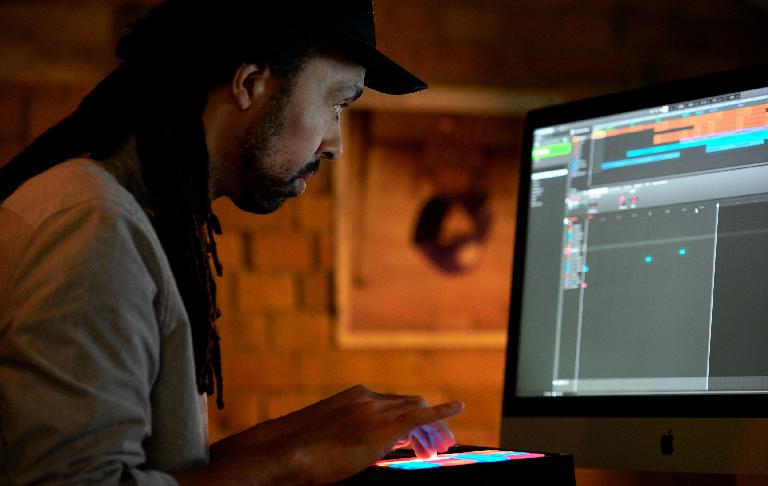 Furthermore, all NI users will soon be welcomed to the world of Sounds.com with the introduction of Native ID – a single sign-on mechanism. This will give anyone with a Native Instruments account instant access to the Sounds.com free tier without re-registering, plus an option for trial membership, which provides 75 download credits and full access for two weeks. Sounds.com users will also be welcomed into the Native Instruments ecosystem via their existing login details. In addition, purchasers of new Native Instruments production hardware will be entitled to an extended Sounds.com trial, with two months of the Essential plan to explore the full library.
Maschine 2.8
Then of course there's the MASCHINE software, with a 2.8 update that brings Sounds.com into the heart of the beat-making experience. Once synced online, samples and loops appear in the MASCHINE browser, tagged and ready-to-use – providing MASCHINE producers with an ever-expanding library of sounds that caters to all genres of music.
Wrap Up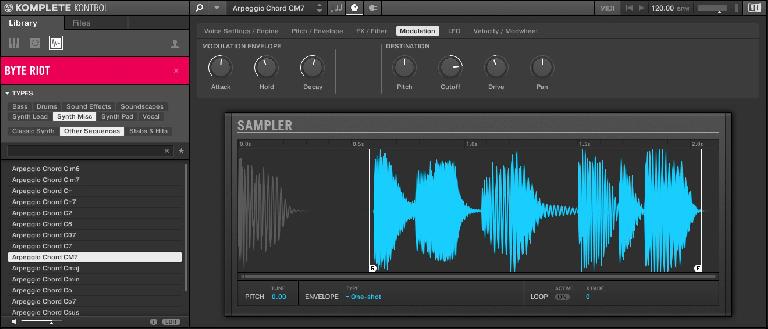 Chief Innovation Officer, Mate Galic said: "We believe that a deeply integrated and intuitive ecosystem of tools, sounds, and services will transform the creation landscape and open up new possibilities for creators worldwide. This can only be achieved through collaboration at an industry level, and with this release, Sounds.com and NKS continue to play a crucial role in threading together not only NI products, but also third-party tools, sounds, and services. With all three core Native Instruments brands now connected to powerful cloud platforms, we're excited to move closer to this vision."
Pricing And Availability
TRAKTOR DJ 2 - Available spring 2019

Price: 49 USD, 49 EUR, 6280 JPY, 44 GBP, 79 AUD, 69 CAD, 379 CNY

KOMPLETE START - Available February

Price: Free

MASCHINE 2.8 Free update to MASCHINE introduces one-click syncing with Sounds.com content. Once synced, samples and loops automatically appear in the MASCHINE library – tagged, and ready to be thrown straight into the beat.

Released February 2019 as a free update via Native Access.

KOMPLETE KONTROL 2.1

Released February 2019 as part of KOMPLETE START or as a free update via Native Access.