여기 MPVHub에서 우리는 Serato와 Traktor을 지원하는 다른 DJ 컨트롤러의 다양한의 걸음에 눈을 지켜 왔어요. 사실, 당신은 찾을 수 DJing의 MPVHub의 섹션에 대해 너무 앞으로 몇 주 동안 팁과 리뷰로 채워 훨씬 더 많이되는 것입니다
Serato DJ : 그래서, BPM 2012 (DJing과 전자 음악 생산에 전념 최대 규모의 행사) Serato 직전에 자신의 DJing 소프트웨어 솔루션의 다음 주요 진화를 발표 한시의 적절 느낀다.
또한 개척자 DDJ-SX, Serato DJ 용으로 설계된 최초의 컨트롤러는 어제 발표했다. 그에 대한 자세한 나중에 (동영상 포함).
Serato DJ
그렇게 Serato 목록 사이트에서만의 주요 기능 때문에 새로운 여기에 . Hihglights은 다음과 같습니다 :
New software layout with 2 and 4 deck view modes

FX provided by iZotope

MIDI Mapping (allowing DJs to create unique workflows)

In-software recording

Auto Looping

Four deck mode with supported controllers

Smart Sync (for seamless grooves)

Serato Video Support

Support for Scratch Live, ITCH, DJ Intro and iTunes Music Libraries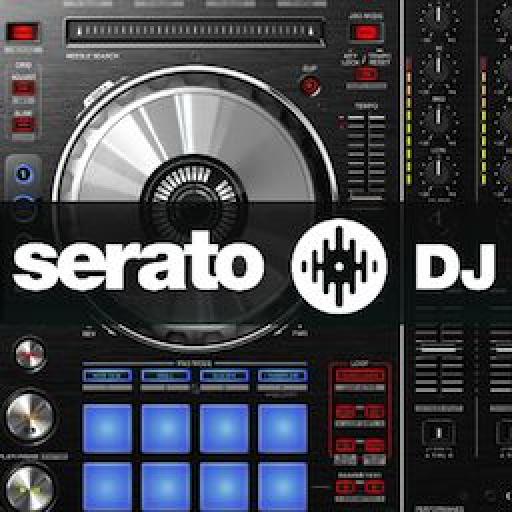 Serato DJ가오고 있습니다 ...
체크 아웃 Serato 사이트를 컨트롤러 지원하고 나타나는대로 소프트웨어에 대한 자세한 정보의 분석을 위해.
파이오니아 DDJ-SX
Serato DJ에 대한 흥분에 추가하려면, Pioneer는 성능 패드과 하나가 컨트롤러에서 자신의 최신 모두와 함께 강화하고 있습니다. 이 두 큰 총은 분명히이 유망 발표를 동기화 할 긴밀하게 협력했습니다 ...
여기에 최신 정보입니다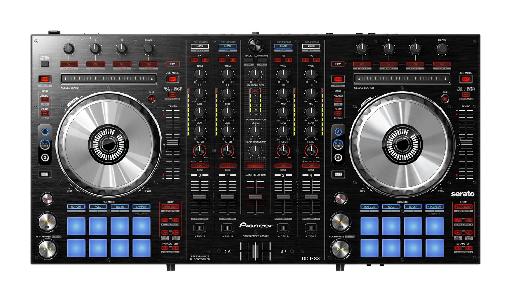 파이오니아의 모든 영광 DDJ-SX.
Seratos 최신 소프트웨어는 DJ가 이렇게 그들에게 우리의 프로 DJ 장비에서 데이비드 아레발로, 노인 마케팅 매니저는 전문 사운드 및 Visual 말과 비슷한 정밀도와 소프트웨어 기능에 액세스 할 수있는 전용 컨트롤러를 내장되어 있으니, 자신의 음악이 더 창의적이 될 수 있습니다 파이오니아 전자 (USA) 주식회사 DDJ-SX에 대한 부문은 Serato DJ의 강력한 새 기능을 최대한 활용하도록 설계되어 업계 최초로 컨트롤러입니다.
Serato와 혼합
컨트롤러와 새로운 Serato DJ 소프트웨어가 포함되어 완전한 시스템으로 판매 DDJ-SX가 4 데크 샘플러 기능, 듀얼 데크 컨트롤을 포함 소프트웨어 기능, 직접, 촉각 제어를 제공하는 추가 기능을 제공합니다, FX 모드를 모드를 슬립 등이 있습니다.
Dual Deck – The DDJ-SX enables two tracks to be controlled at the same time, allowing scratching or setting and recalling hot cues on both tracks as if they were performed on a single track.

Slip Mode – While activated, Slip Mode silently continues song playback during a performance loop, scratch or hot cue and resumes audible playback when the loop, scratch, or hot cue operation is ended, creating smoother and more seamless transitions.

FX Mode – Provides access to two types of effect modes, Multi FX and Single FX Multi FX Mode – Allows multiple effects to be applied simultaneously. Single FX Mode – Allows a single effect to be controlled with numerous parameters.

Additional Functions – Up to eight hot cue points can be set for each deck. Vertical waveform display for fast tempo syncing.
사용자 정의 컨트롤 레이아웃은 보이는만큼 좋은 작품
DDJ-SX 신속하게 Serato DJ는 버튼, 노브, 슬라이더 및 성능 패드를 통해 제공 기능의 다양한 액세스 할 수 있습니다. 사려 최고의 DJ 컨트롤러 경험의 버튼을 전달하기 위해 배치와 손잡이가 완벽하게 해당 소프트웨어 기능에 맞게 설계되었습니다 :
Performance Pads – Pioneer added eight "performance pads" located below the jog wheel for four different functionalities – HOT CUE, ROLL, SLICER and SAMPLER. Each soft-touch rubber pad illuminates in blue to enable users to quickly tap the pad(s) for each effect, with the output volume varying depending on the strength of each tap.

Large Jog Wheels – The jog wheels on the DDJ-SX are enlarged for more precise scratching and mixing. The resistance for each jog wheel was fined tuned to provide users with the best "feel" and the shortest latency. The unit also features an "On Jog" display located on the center of each wheel to provide instantaneous visual feedback of playback status and the position of playing tracks.

4-Channel Mixer – The DDJ-SX features an independent 4-channel mixer that can be used with other external sources such as turntables. Its master level meter provides instantaneous sound level adjustment as well as independent output controls with a display indicator for each channel when used as a standalone mixer.

Aluminum Finish – The DDJ-SX sports an aluminum top panel and a brushed aluminum finish for the jog wheels for optimal look and feel.

추가 기능
Serato DJ Software – The new Serato software is bundled with the DDJ-SX for an easy out-of-the-box experience.

Multiple Connection Options – The DDJ-SX offers dual CD and phono/line inputs for external devices as well as two microphone inputs, two master outputs (XLR and RCA) and a booth out terminal.

High Quality Audio – A low-jitter clock and high-performance digital-to-analog converter (DAC) are used for accurate audio playback.

Built-in Sound Card (audio interface).

Needle Search – Users can immediately jump to a specific part of a music track with a simple touch of the Needle Search pad.

Adjustable Cross-fader Curve to suit any type of mixing style.

Channel Fader Start – Enables the use of the channel fader to control and play/cue tracks.