As soon as I heard the audio examples for this new sample pack library for Kontakt I was hooked! And of course, wanted to explore it some more.
Boxed Ear are a new company founded by our very own Hub writer, Rory Dow. You can also expect a review in the coming weeks and do follow the link to check out the samples…
Here's what Boxed Ear told us about this new release:

Mighty M5
Boxed Ear has announced the release of Mighty M5, a new library for Kontakt 4 and 5 made entirely with the Macbeth M5 semi-modular analog synthesizer.

The Macbeth M5 is a monophonic, three oscillator, two filter, semi-modular analogue synthesizer, crafted by master Scottish synth wizard, Ken Macbeth. These synths were made to order and are now discontinued, which makes them very rare.
The M5's sound is characterised by its full, rich bass, crystal highs and a distinctly analog tone. Huge basses and leads, luscious pads, electric pianos, drums, one-shot effects, and crazy modular bleeps and bloops are all included. The pack has been endorsed by the synth's creator, Ken Macbeth.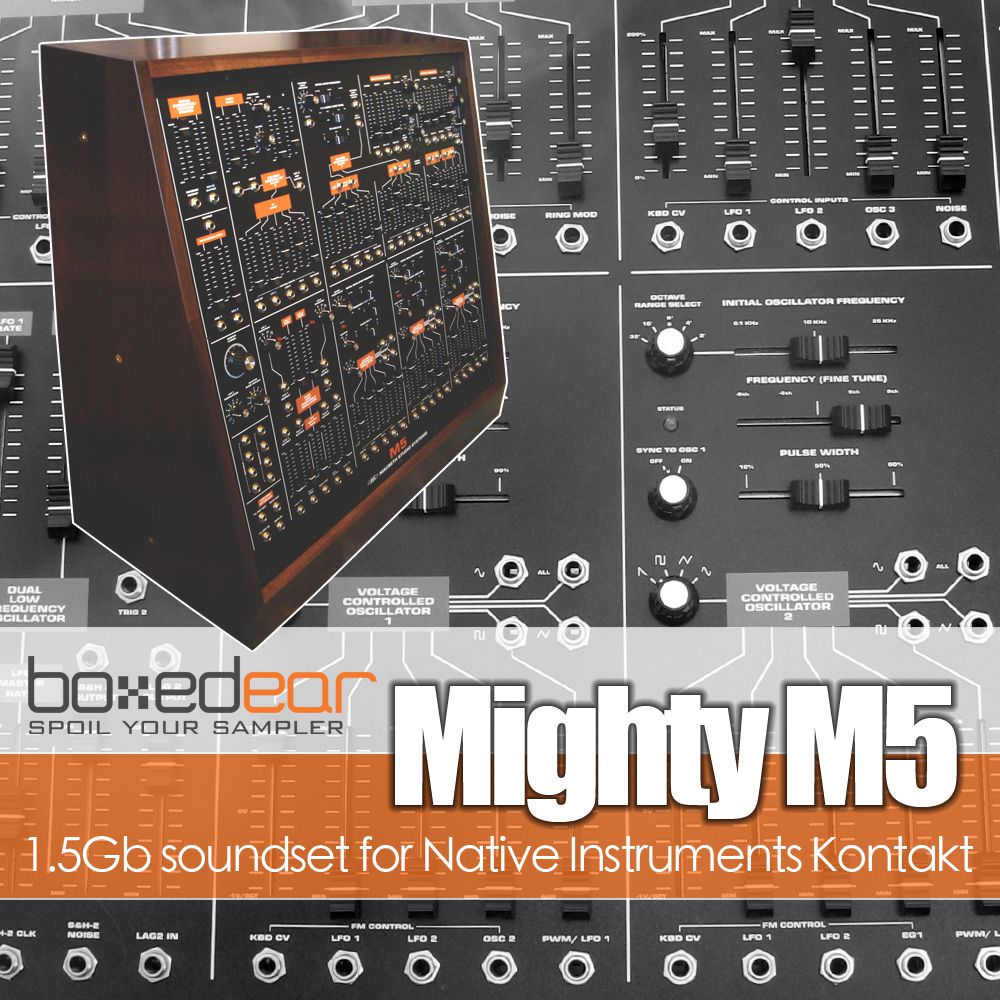 Mighty M5 Sample Pack
Details:
1.5Gb soundset
Over 4300 samples at 24-bit, 44.1 kHz quality
Over 100 Kontakt instruments
Availability and pricing
Mighty M5 costs USD $49, EUR €39 or GBP £30 inc.VAT and is available now from the Boxed Ear website.
Full version of Kontakt 4 or 5 is required. Mighty M5 does NOT work with the free Kontakt Player.
CR-78 Freebie
To celebrate the launch of their website, Boxed Ear are also giving away a free sample pack of the Roland CompuRhythm CR-78 drum machine. More information at the Boxed Ear website.