Just a coupe of days back Rob Papen released an audio preview video for Vecto, a suitably named synth about to make its debut for Propellerhead Reason. Of course, we get to see the synth interface in action during this 6 minute video.
The release version will have over 600 presets, with more being released afterwards. There's no word yet on whether this Rack Extension synth will be made available for other plug-in formats. We hope so!
You might be interested in checking out the interface for Vecto. Click the picture and drag the image to your computer. You should be able to get quite a close-up view of the rack extension. ;-)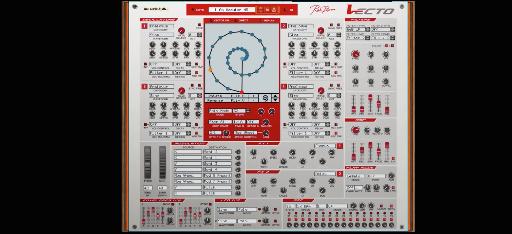 Rob Papen Vecto rack extension synth interface.
Learn Rob Papen's other synth offerings in these video courses.