There's never a dull moment at the MusikMmesse. Amongst the usual slew of new product releases, I bumped into (literally) the one and only Jordan Rudess as he pitted his fast fingers on the CME XKey challenge. (See video below)

So, without further ado, here's just a brief roundup of the gear that caught my eye as I wandered the Musikmesse floor.

Novation Launchpad S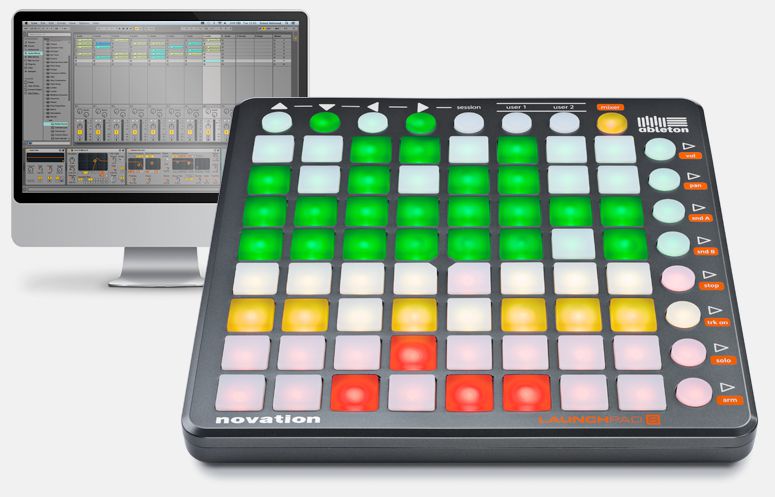 Novation Launchpad S.
What does the "S" stand for? Speed, stability, super? You decide. Either way, Novation's updated Lanchpad continues its journey of integration with Ableton Live and introduces compatibility with FL Studio's Performance mode!
The unit itself has brighter buttons and a faster refresh rate and works across any MIDI software: PC, Mac and even iPad!
Find out more: http://uk.novationmusic.com/midi-controllers-digital-dj/launchpad-s
Korg Volca Series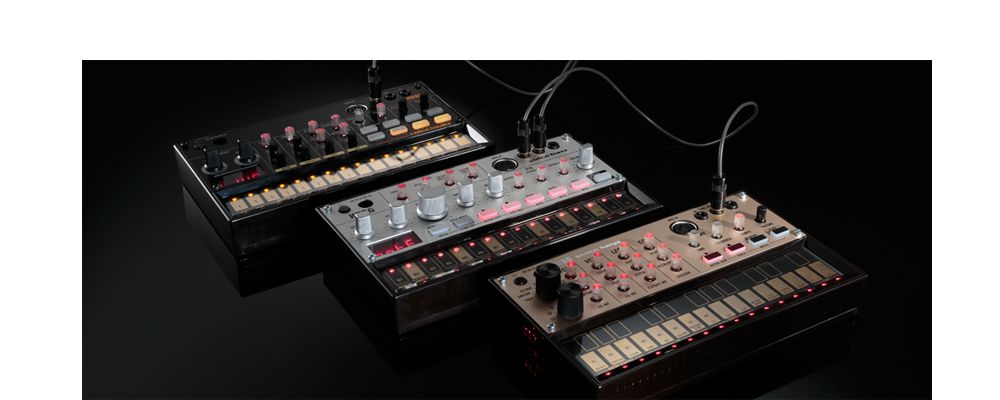 Korg Volca Series.
Korg released not one, but three cute analog synths as part of its Volca series. Designed for the EDM leaning musician, they offer true-analog fatness with sequencing and recording abilities. At the quoted prices they look set to find their way into many studios!
Volca Keys - Analogue Loop Synth

Volca Bass - Analogue Bass Machine

Volca Beats - Analogue Rhythm Machine
Find out more: http://www.korg.com/volcaseries
Nord Lead 4 Performance Synthesizer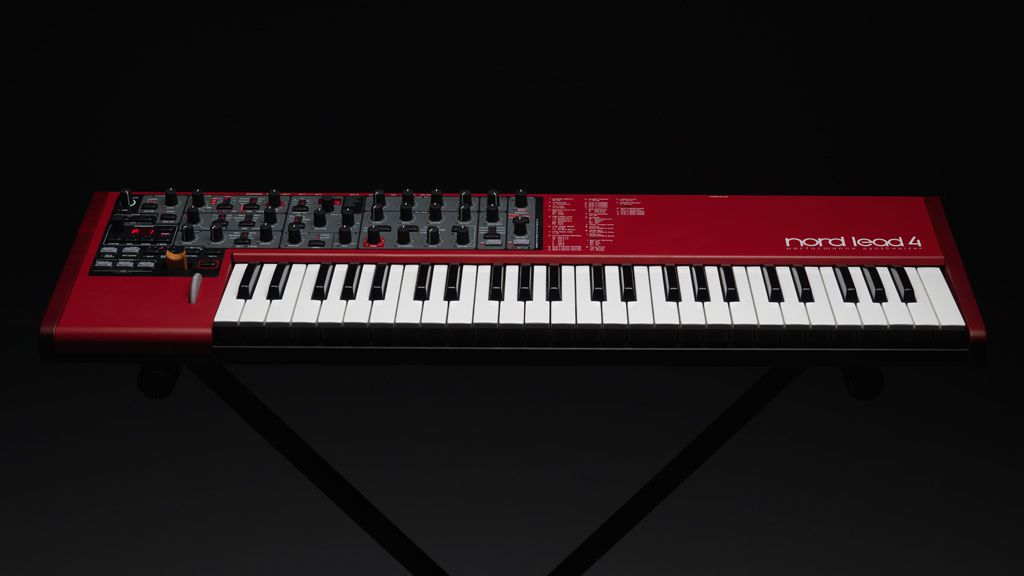 Nord Lead 4
If you're the kind of person who licks their lips at the mere mention of a 4-part multi-timbral synthesizer with 2-oscillator virtual analog sound engine with 2x oversampling... Then Christmas has come early.
The Nord Lead 4 is also available as a tabletop/rack version (without keys) available summer this year.
Find out more: http://www.nordlead4.com
Pro Tools 11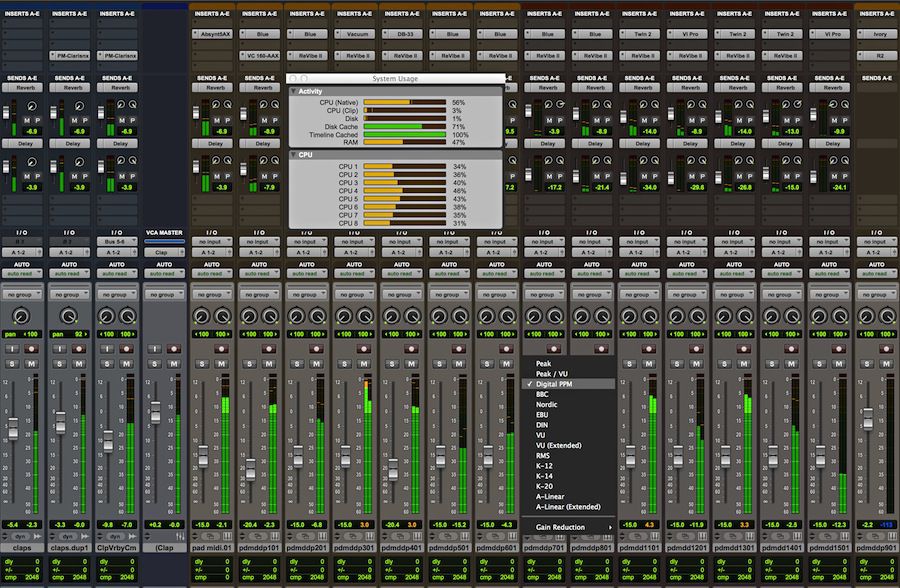 Pro Tools 11 unveiled.
If you thought Pro Tools 10 was powerful, Avid are challenging you to reassess your perception of power! Pro Tools 11 looks set to provide much better performance thanks to a new Avid Audio Engine and finally brings offline bounces to your sessions, new metering options and the ability to work directly with HD video without transcoding.
A heady mix for many Pro Tools 10 users. And of course you can expect a fully updated range of video courses here at macProVideo.com and AskVideo.com that'll cover all these features and more when the software becomes available later this year...
Find out more: http://apps.avid.com/protools11/
Novation Bass Station II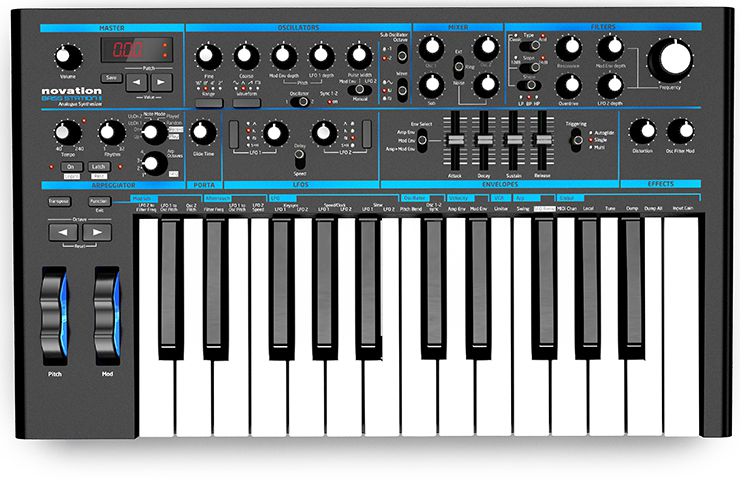 Novation Bass Station II
Seems we can't get enough of analogue synths this year... And Novation are back with the Bass Station II. It's an analogue mono-synth designed for sounds of the low-end variety (really?) If two oscillators aren't enough for you, sigh no more, there's a third sub-osc onboard and more, such as an analogue effects section, step sequencer, arpeggiator, 25 full sized keys, and a modulation section.
Find out more: http://uk.novationmusic.com/hardware-synths/bass-station-ii
UA Apollo 16 Audio Interface

UA Apollo 16 Audio Interface
What to do when you've already made an outstanding audio interface... If you ask Universal Audio they'll reply: "Make it even better." And it looks like that's what they've done with the Apollo 16. It continues the tradition of the original 24-bit/192 kHz interface with 16 x 16 analog I/O and is Firewire/Thunderbolt ready... Oh, did I forget to mention the onboard UAD-2 QUAD processing?
You shouldn't need convincing, but if you do...
Find out more: http://www.uaudio.com/interfaces/apollo-16.html
RME MADIface XT & TotalMix FX App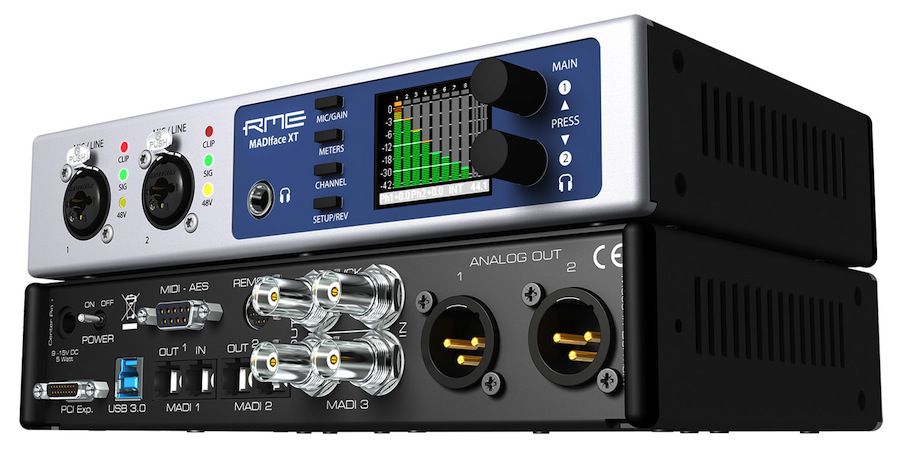 RME MADIface XT
RME have been busy! The OctaMic XTC, MADIface USB and new MADI Routers & Converters are just some of what they announced at Musikmesse 2013.
But what really caught my eye is the MADIface XT, the world's first USB 3.0 audio interface - featuring a ridiculous total possible of 196 inputs and 198 outputs... 2 mic/line inputs and 2 XLR line and one stereo phones output. There's lots to like in this lightning fast interface!
Next up is the TotalMix FX App for iPad which offer full control over hardware mixer and DSP effects for the RME Fireface UFX, UCX and Babyface. Very appealing and worth checking out.
Find out more: http://www.rme-audio.de/en_index_musikmesse_2013.php
Numark Mixtrack Edge DJ Controller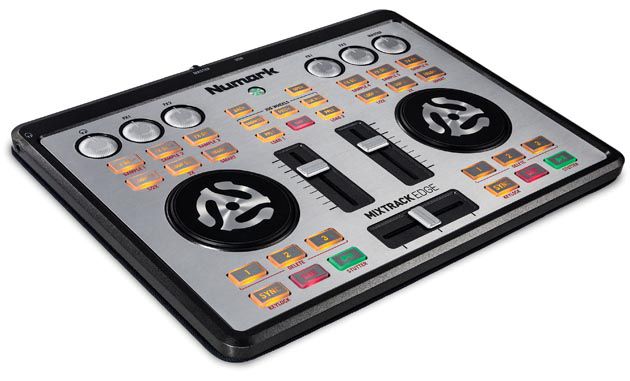 Numark Mixtrack Edge DJ Controller.
It's portable, light and looks the part. Does life get any better than this for DJs? Don't answer that until you've had a chance to get hands on with this slim controller for yourself.
Briefly, it's a 2-channel DJ controller with sync, hot cue, loop controls and 3 effects per channel. Somehow they've managed to sneak an audio interface inside this brushed aluminum baby/beast... and it's class compliant for both Mac and PC and USB-powered.
Find out more: http://www.inmusicbrands.com/musikmesse-2013/numark
Steinberg Wavelab 8

Steinberg Wavelab 8.
Do these people ever sleep? It feels like just yesterday that Steinberg released Cubase 7, and now we've got Wavelab 8 for all our audio editing, restoration and mastering needs.
Some new features include a new speaker management system, new EBU-compliant loudness metering and processing - and I discovered EBU stands for European Broadcasting (or Boxing!) Union on Wikipedia - iZotope's MBIT+ master dither is added to the party, as are Voxengo mastering plug-ins, Master Transport Panel, a consolidated single-window plug-in management system, new editing features, and more metadata support, amongst many other improvements.
Find out more: http://www.steinberg.net/en/products/wavelab/new_features.html
Arturia Keylab Midi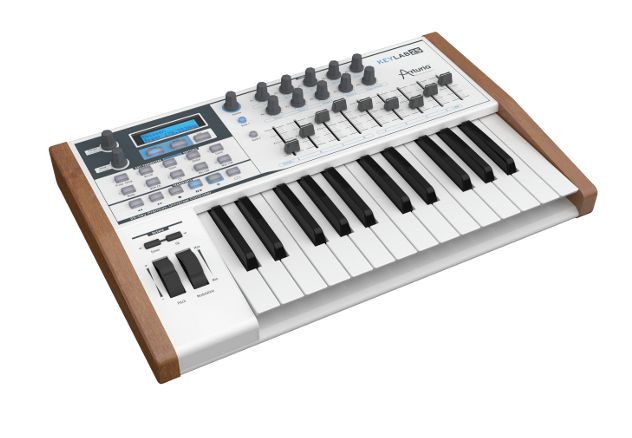 Arturia Keylab Midi.
Ooh. There's something about a wooden trim on a keyboard controller which simply looks enticing. The Keylab 25 really caught my attention being so portable yet still packed full of features. It comes with Analog Lab of 5000 sounds, 2 clickable encoders, 11 standard encoders, 9 sliders, pitch bend, mod wheel and 6 transport switches, 15 control buttons, octave up/down buttons.
Find out more: http://www.arturia.com/evolution/en/products/KeyLab25/intro.html
CME XKey
The XKey is slimmer than slim, but feels great to hold, and offer velocity sensitivity, polyphonic aftertouch, high resolution PitchBend and more.
I had the pleasure to meet not only Jordan Rudess as he stretched his fingers in the "fastest fingers at Messe" contest, but also the managing director and designer of this 25-standard key sized keyboard.
This video with Jordan is well worth checking out!
Find out more: http://www.cme-pro.com/en/product-detail.php?product_id=41
AskAudio Magazine Launched!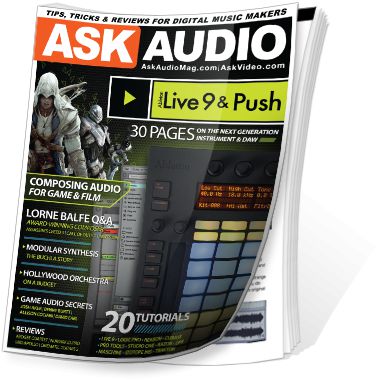 AskAudio Magazine - the best printed resource for digital musicians, producers & DJs
OK. So, AskAudiO Magazine wasn't strictly launched at Musikmesse... But literally everyone I met with at the show who saw it, wanted it. It was so popular, I had to keep back a couple of copies until the end of the show... And believe me I was happy I did as my plane journey was delayed which meant I had something good to read ;-)
The new size format means it feels like a cross between a book and a magazine... Looks great in your bookshelf or in your hands... And is truly excellent to read wherever you are.
But it's not just about the way it looks! The content, written by over 16 industry professionals, is timely and more than informative. Inside the 128 pages you'll find features on composing audio for games and films, interviews with high-profile composers and sound designers, tutorials on your favorite audio software, and gear reviews you should read before making your next studio purchase.
Don't go anywhere without it!
Subscribe to the AskAudio Magazine here: http://www.askaudiomag.com/subscriptions