December 4, 2019 - Christmas comes early this year! Musician and developer duo, Scott Wheeler and Lucijan Busch, a.k.a. Decomposer, have just released the latest update of their popular, FREE drum sampler instrument Sitala.
While in beta, Sitala has already amassed accolades from the Reaperblog, BedroomProducerBlog, and LANDR included it in their list of the best free VSTs ever.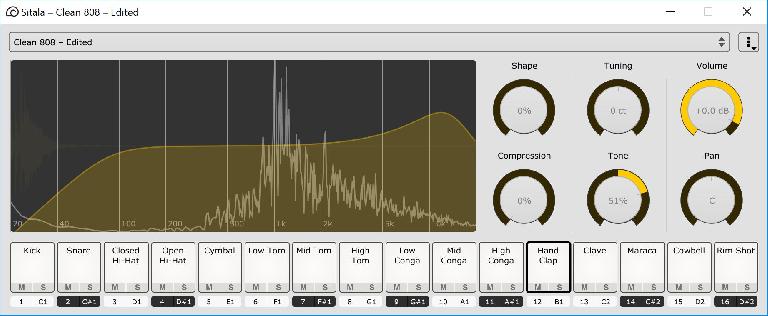 Available for PC, MAC and Linux as standalone or VST and AU plugin format, Sitala's beauty is its simplicity: six knobs allow you to quickly explore the sound space and dial in just the sound you had in mind.
Key Features
16 Assignable Pads: Users can use the Sitala factory kits or their own sounds. Each sample is analyzed for dynamics and pitch which makes the controls more intuitive and musical.
Drag & Drop Sound Management: Drop single samples or groups of samples onto Sitala's pads, or rearrange your pads by drag and drop.
Built-in File Browser: Quickly browse through your samples without ever leaving the window.
Shape: Adjust the attack, length and sustain of your sounds while the overall volume remains constant.
Compression: Make your sounds punchier with more sustain. Automatic gain makeup maintains the overall volume while changing dynamics.
Tuning: Pitch sounds up or down by up to one octave while showing you exactly where the current sound falls in the frequency spectrum.
Tone: Shape your sounds to position them in the mix. Automatically adapts based on the pitch content of each sound.
Volume / Pan: Adjust the sound's overall volume and place it either to the left or right in the stereo mix.
Editable MIDI Map: MIDI learn sets up triggers for each of Sitala's pads and mappings for each control value. Default mappings are provided for chromatic pitch, white keys or General MIDI