New Demo of Behringer Minimoog Model D Clone With Updated Firmware
Principal Systems Engineer (DSP) at Midas Consoles, Rob Belcham, nabbed one of the Behringer Minimoog Model D clones for the weekend for testing. Here's some of the sounds he was able to conjure up.
The Behringer Model D, Minimoog clone, analog synth was on show at Superbooth 2017 in Berlin just over a week ago... and we (and others) shot video and did some sound demos. However, there were obviously a few tweaks that still had to be made.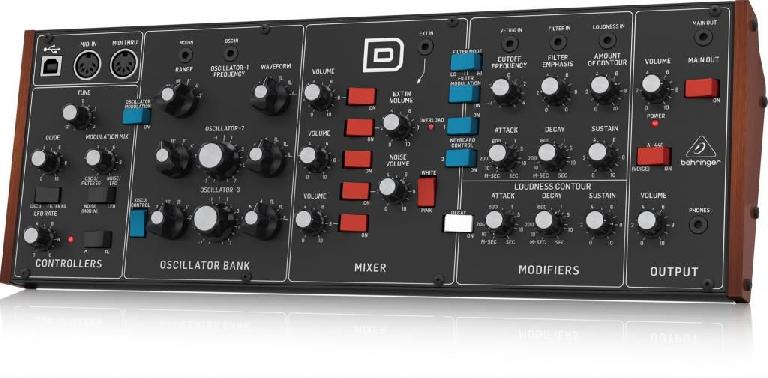 Bear in mind those prototype units had just been shipped into Germany and the team from Midas / Behringer hadn't even had a chance to get hands on and play these units before the press (yes, us included) descended upon the Behringer booth like vultures demanding demos, info, and the like.
Since then Rob Belcham, one of the main engineers at Midas / Behringer, took a protytpe of the Minimoog Model D home to give it a proper test. And here's the demo he's sharing with us and the world of this $399 Minimoog Model D analog clone that continues to cause much debate within the synthesizer community.
We'd recommend grabbing a pair of headphones and giving this a proper listen. Yes, it's only 1:35 minutes long, but we believe this demo is more representative of, or at least closer to, the sound we expect the final production units of the Behringer Model D to be.
Sound Moog-ish enough for you? For $399 we believe it's not far off! What do you think?
Here's the video demo we took of the Model D prototype (before the firmware had been fixed) at Superbooth 2017:
And here's the spec of the upcoming $399 Minimoog Model D alaong synth clone from Behringer:
Analog Synthesizer with 3 VCOs, 24 dB Ladder Filter, LFO, 16-Voice Poly Chain and Eurorack Format
Analog synthesizer with triple VCO design
Reproduction of original "D Type" with matched transistors and JFETs
0.1% Thin Film resistors and Polyphenyline Sulphide capacitors for frequency stability
Analog signal path based on authentic VCO, VCF and VCA designs
5 variable oscillator shapes with pulse width variation
Classic 24 dB ladder filter with resonance
Fully analog triangle/square wave LFO
Switchable low/high pass filter mode
16-voice Midi Poly Chain allows combining multiple synthesizers for up to 16-voice polyphony
Overdrive circuit
Noise generator
Complete Eurorack solution – main module can be transferred to a standard Eurorack case
46 controls for real-time access of all important parameters
External audio input for processing external sound sources
Low and high level outputs
Comprehensive MIDI implementation with MIDI channel and Voice Priority selection
3-Year Warranty Program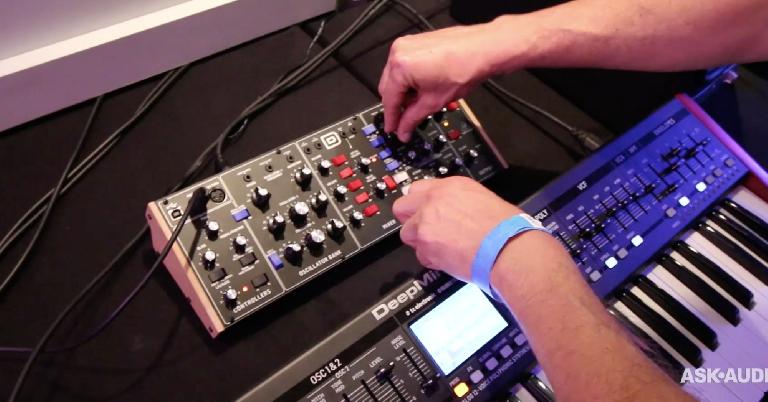 Stay tuned to AskAudio for more info of the Behringer Model D as and when we get it.