Sometimes when I visit forums, I read a post that says essentially, "Apple doesn't listen to its users' requests for Logic Pro" and I always post a one-word reply: "Nonsense."
One very common request over the years has been to have some kind of simple Trim function for Logic Pro X's volume automation, similar to a trim on a recording console. Well, along with some other stuff, we now have this feature with Logic Pro X 10.1.1. In fact, we have two options.
In Pic 1 you can see a twelve-string guitar Apple Loop for which I have automated the volume using Logic Pro's Latch mode. You can also hear what it sounds like in Audio Example 1.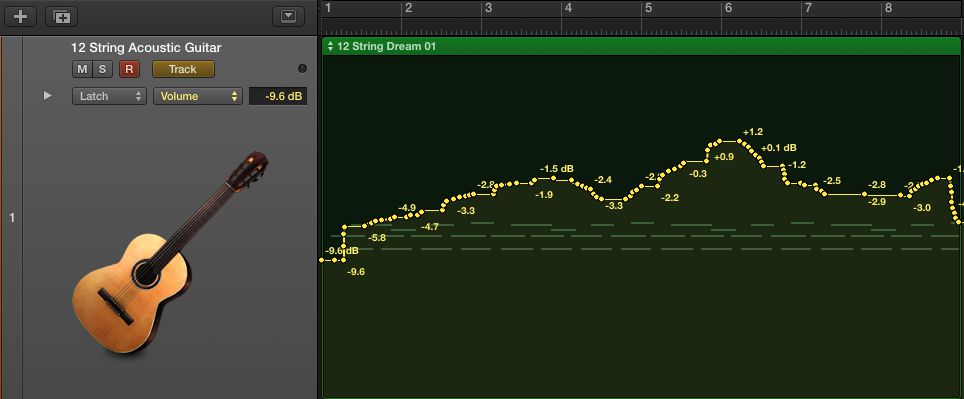 Pic 1
All fine and dandy but as I work more on the project, I may find that overall the level is too high or too low.
Now it is not that Logic Pro did not previously give us ways to deal with this. You could command-click on the yellow line that used to appear in the track header and drag up or down accordingly. And of course, you could always add a Gain plug-in to raise or lower the level without disrupting the existing automation.
But nothing as elegant as what we now have. Notice in Pic 2 that we now have two new choices for automation, named Trim and Relative.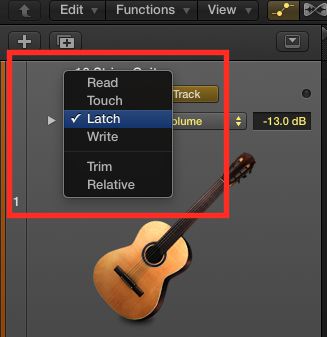 Pic 2
Personally, I cannot see myself choosing the Trim option and frankly I wish that Relative could be named Trim. Here's why.
If I put Logic in play and start to move the fader with Trim (T-Latch) selected, here is what happens. In Pic 3, the red line shows the new automation that is being written while Pic 4 shows the end result after I press stop.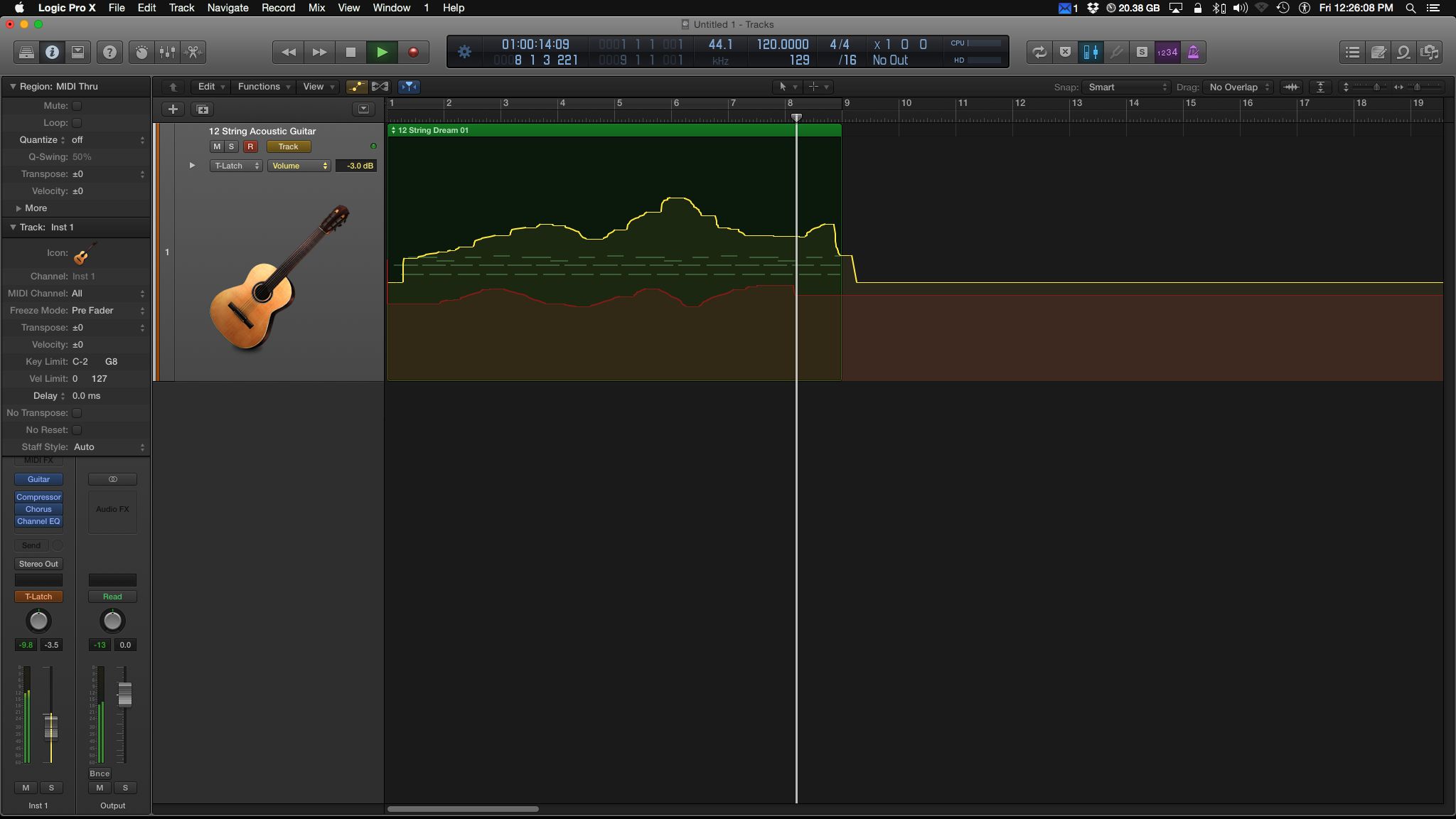 Pic 3

Pic 4
Clearly looking at Pic 4 and listening to Audio Example 2 tells us that the original volume automation has been replaced by the new volume automation. Coming as I do from the world of analog consoles, this is not what I personally think of as trimming.
On the other hand if I change the mode to Relative (R-Latch) in Pic 5 you can see what I am riding in and in Pic 6 what happens when I press stop.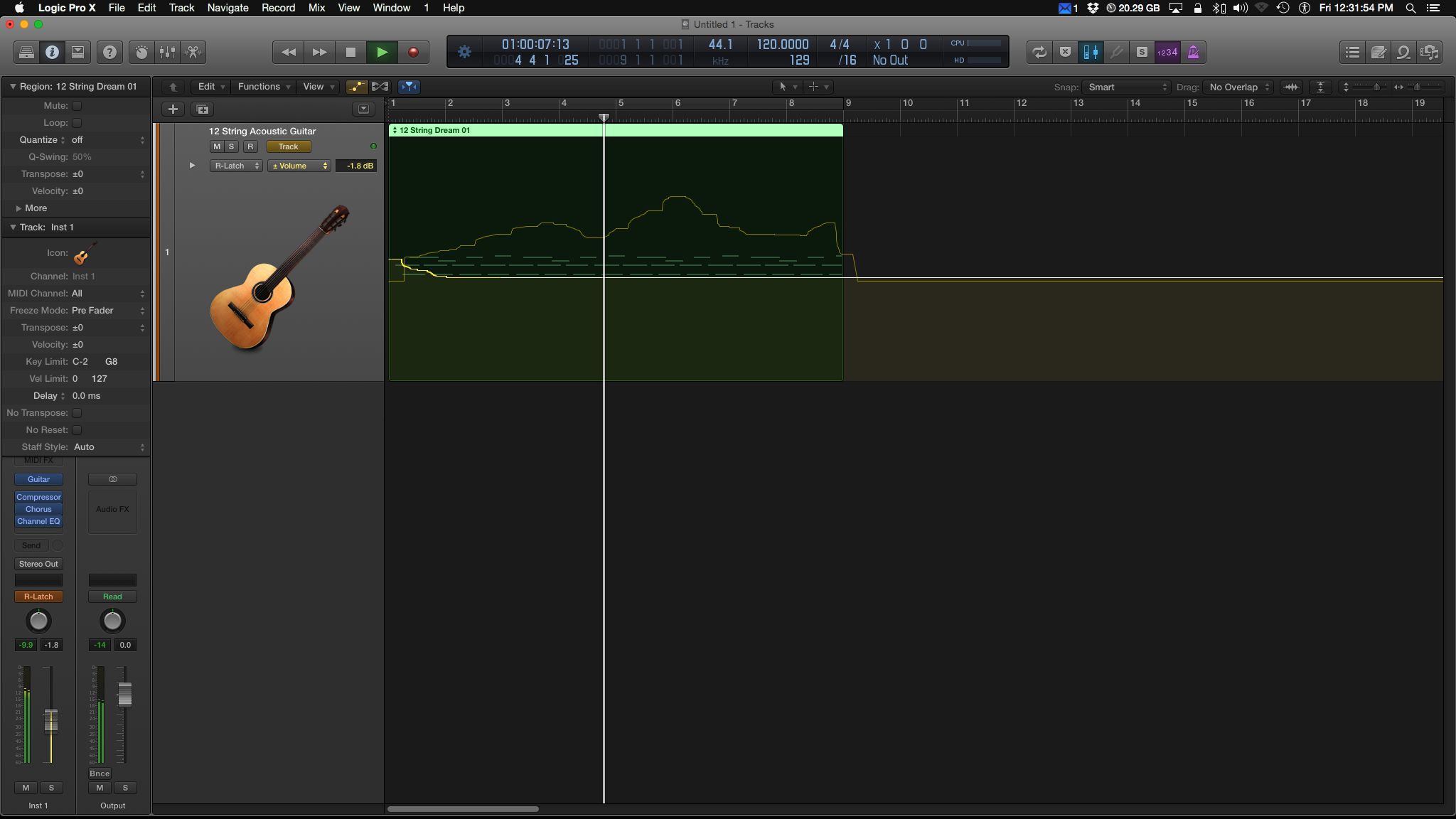 Pic 5

Pic 6
Listen to Audio Example 3 and you can hear that the newly added Relative automation is in fact trimming the original volume automation as it is now softer but has the same contours.
Now that is what I consider trimming.
In Pic 7, please notice that if I click the disclosure triangle to view a second lane, we can now see both passes discretely and available for editing. Brilliant!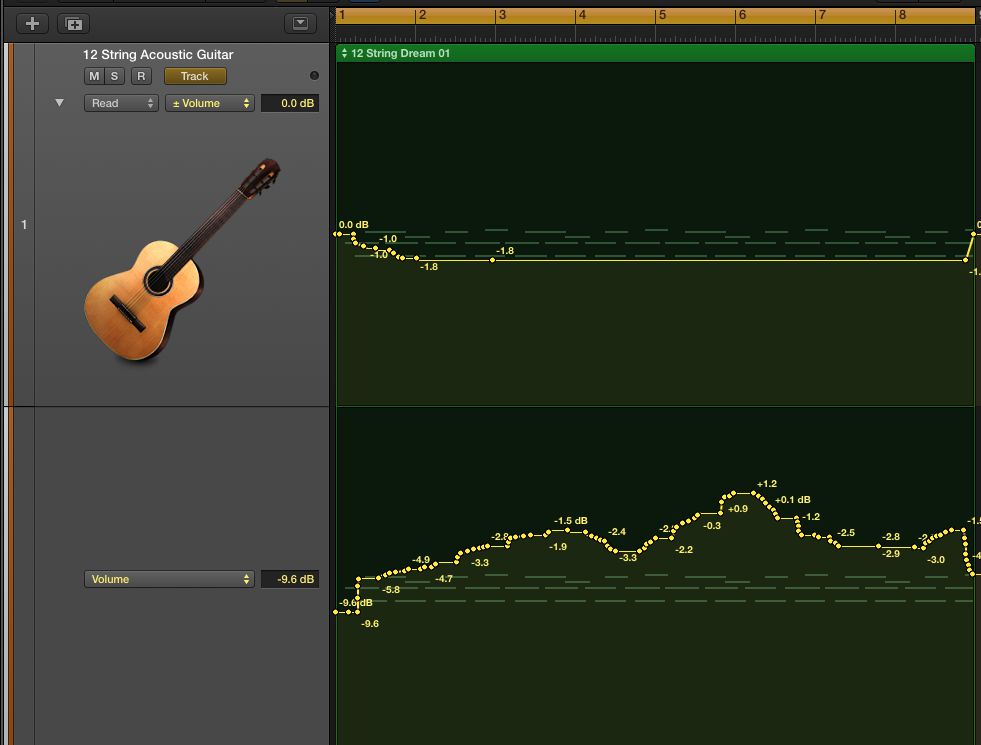 Pic 7
So a big salute from me to the Logic Pro developers for giving us this simple and elegant way to perform this frequently necessary task in Logic Pro X 10.1.1.