With System II which arrives in August 2019, Audiophile Circuits League presents a powerful modular synthesizer with two full-featured Oscillators and an extremely musical Lowpass filter. Based on the Multifunction Discrete VCO and the Variable Sync VCO, System II serves up an unbelievably vast sound spectrum, from thick basses to aggressive Leads.
The new VC Dual Amp provides a crystal clear sound, which can be perfectly
integrated in the studio thanks to the high quality audio Interface.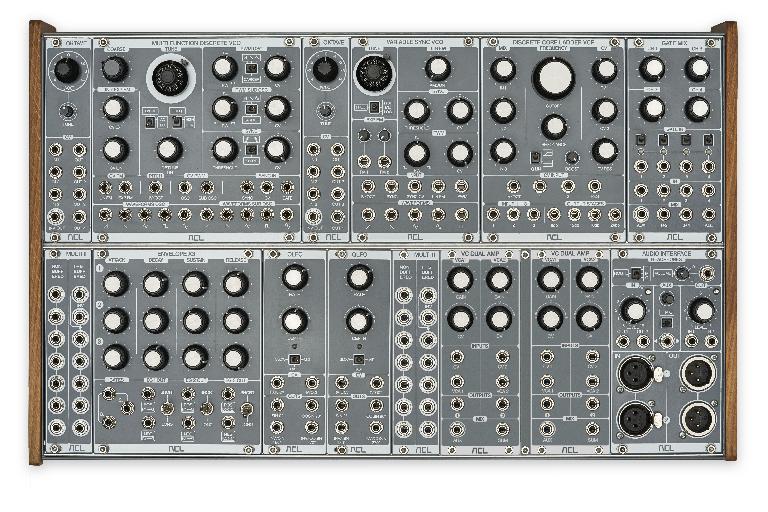 Included Modules
Multifunction Discrete VCO
2 x Oktave module
Variable Sync VCO
Discrete Core Ladder VCF
Gate Mix
2 x Multi II (buffered and Non buffered multiple)
Envelope X3
2 x QLFO Module
2 x VC Dual Amp.
Audio Interface
EVZ1-Case- 6U 84TE (Inkl. Kazu PSU, EVE1 Busboard, AC Adapter, 15V - 3.34 A & network cable oak side panels)