ENHANCIA very recently made its new MIDI ring "Neova" available for pre-sale on Kickstarter but it passed its target in only six hours! The campaign is still active on Kickstarter however and you can still pre-order some of the packages currently available.
Neova is a connected ring that identifies extremely natural hand gestures and faithfully interprets each subtlety into musical expression. This MIDI controller can be freely assigned to any effect from your DAW or hardware synthesizer.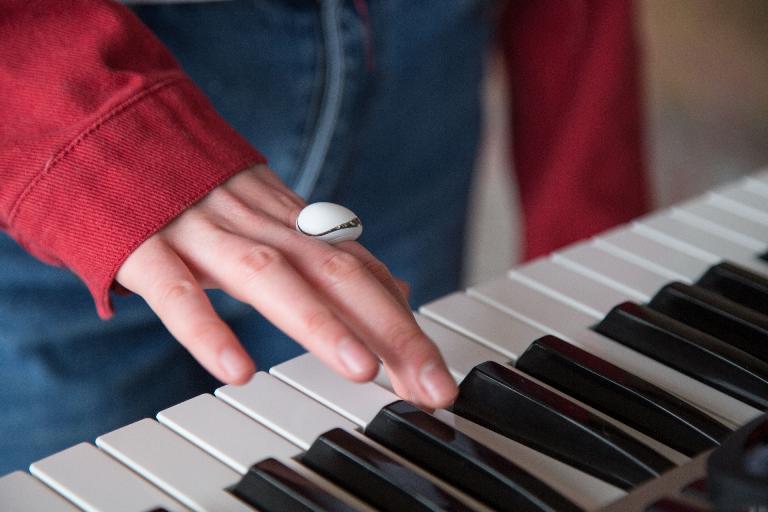 Neova is a MIDI ring controller that lets musicians control any musical effect with natural hand gestures. The ring comes with a hub that connects via USB to the computer or via MIDI with instruments that supports it. Neova synchronizes to any DAW and compatible with any software synthesizers and MIDI controllers.
The Details
Neova is composed of two elements:
A ring used to capture movements
A hub that connects to your computer via USB
"The whole is natively recognized as a MIDI controller by your computer and interfaces with every major DAW. Neova identifies specific gestures using 9 motion sensors embedded in the ring. Since it is a MIDI controller, every gesture can independently be assigned to any parameter of your DAW or your Plugins. The only limitation is your imagination.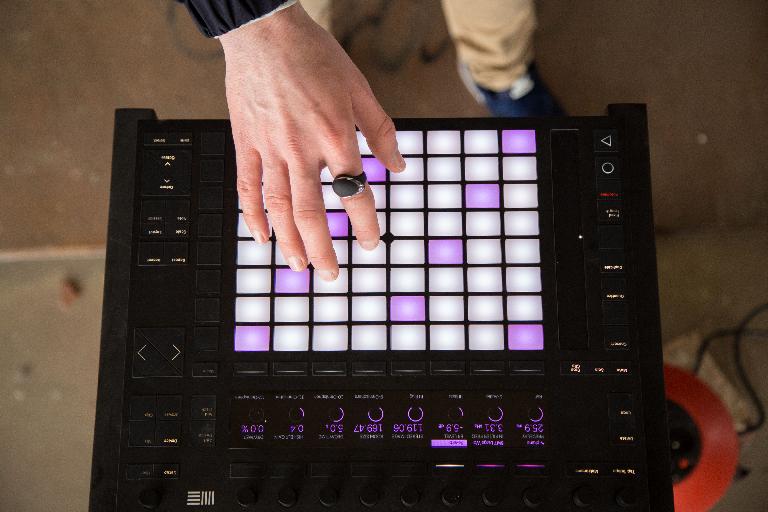 For a complete experience, we also developed Plume. This Plugin has been designed specifically for the ring and encases hundreds of sound presets natively mapped with the ring. It can also be used to encase others plugins and save a dedicated configuration."