Native Instruments To Release Maschine 2.7 Soon: Real-Time Time Stretching For Audio
In this interesting interview and video demo the Maschine software audio development team reveal how real-time time stretching for audio will work in Maschine 2.7.
It's been one of those feature requests that keeps coming up with Maschine users: real-time time streching for audio loops. Admittedly, recent software updates for Native Instruments' Machine haven't given those wanting to use audio samples and loops enough to shout about. NI need to step up their audio game, especially when compared to Akai's MPC system where audio is fully implemented (though we're not claiming it to be bug free).
The good news... in this interview with their colleagues on the NI Blog, Chad Carrier and Mario Altvater, from the Maschine software development team reveal that real-time time stretching for recorded audio and "a steady stream of updates" are coming soon. In fact, next month in December 2017.
Mario demonstrates some of the new features coming in MASCHINE 2.7:
So how will this major new feature work in Maschine? From the interview, Chad explains:
The addition of real-time time stretching, coming in MASCHINE 2.7, illustrates this aim perfectly. "There's nothing new our customers have to learn here," says Chad. "Pre-cut loops will simply play in time with the project, no matter their speed, and they'll adjust automatically to the project's tempo changes. The Audio plug-in does the hard work for you. After that, the Pattern behaves as it always has, whether it contains MIDI, audio loops, or a combination of both."
So what else is new?
Loop hot swapping feature: helps you find the right loop while working on your track
Gate Mode: to play loops or parts of loops melodically.
According to the developers a future update (not Maschine 2.7) will give us the ability to record and sample audio directly into Maschine. Excited much?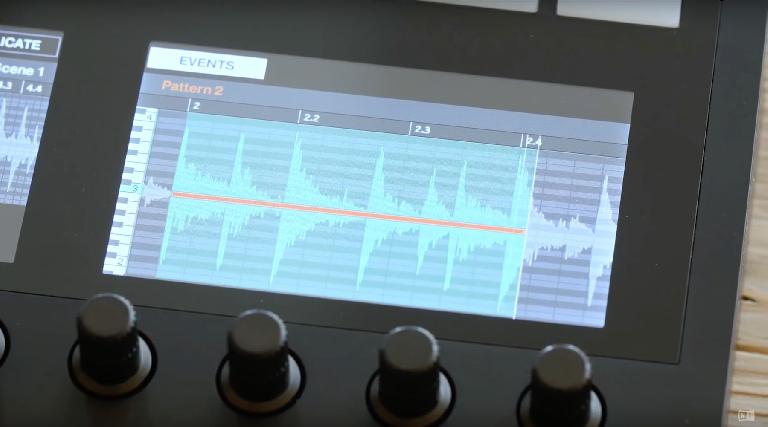 MASCHINE 2.7 is coming in December and will be available to all MASCHINE 2 software users as a free download in Native Access. If you'd like to get involved in shaping the future of MASCHINE, you can join the community of MASCHINE beta testers here.