Native Instruments has released another addition to its ever-growing family of expansion packs, and it's available for just $49. MIDNIGHT SUNSET is a new Expansion focusing on late-'70s and early-'80s funk, R&B, and boogie.

MIDNIGHT SUNSET turns back the clock to the close of the '70s and the dawn of '80s, when new drum machines and synthesizers began appearing in studios. Disco, R&B, and soul had ruled the dancefloors of the last decade. Now musicians were embracing new technology, mixing live instrumentation with drum machines and analog synths to create an irresistible blend of warm textures and cool rhythms. MIDNIGHT SUNSET melts down a sound made famous by SOLAR Records, (Dynasty, The Whispers) as well as artists like Prince and Rick James – a sound that influenced music well beyond the decade and later into '90s West Coast hip hop.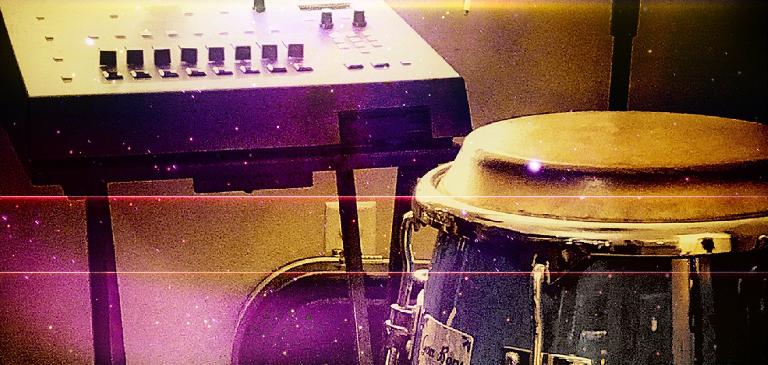 MIDNIGHT SUNSET contains original recordings of horns, guitars, bass, and more, coming as one shots and loops for any DAW, and Sample Instruments for MASCHINE. The sound of iconic drum machines from the period can be found in kits for BATTERY and MASCHINE – perfect for building slapping early-'80s rhythms. Analog-inspired synth presets for MASSIVE, MONARK, and REAKTOR PRISM let producers dial in distinctive, vintage tones suitable for any style of music.

MIDNIGHT SUNSET joins a range of over 50 Expansions. Based on the acclaimed MASCHINE Expansions series, these genre-focused sound packs contain everything a musician needs to create a full track in a specific style, and can be used in any DAW. For everything on Expansions, head to https://www.native-instruments.com/expansions.
Contents
SAMPLES AND LOOPS
Raw drum hits and one-shots come DAW-ready – plus tempo-based construction loops give you building blocks for inspiration.

326 Construction Loops
422 Drum Samples
353 One Shots
DRUM KITS
Kits come pre-assembled for MASCHINE and BATTERY, with color coding for BATTERY and FX-enhanced kits for MASCHINE.

59 BATTERY kits
50 MASCHINE kits
SYNTH PRESETS
Customizable presets for MASSIVE, MONARK, and REAKTOR PRISM by top sound designers, give you the perfect sounds for your genre.

58 MASSIVE presets
3 MONARK presets
1 REAKTOR PRISM preset
MASCHINE EXCLUSIVE
MASCHINE owners get editable patterns for building ideas fast. Plus, multi-effects macros that are custom-made for your sounds.

9 Projects
200+ Patterns
15 Sample Instruments
NI also releases MALLET FLUX, a new KONTAKT instrument that enables users to instantly produce intricate sequences based on tonal mallet percussion, including glockenspiel, celesta, xylophone, vibraphone, and marimba. MALLET FLUX features an innovative sequencer and playing engine that helps generate ideas fast, turning the simplest drafts into evocative arrangements for soundtracks, scores, and more.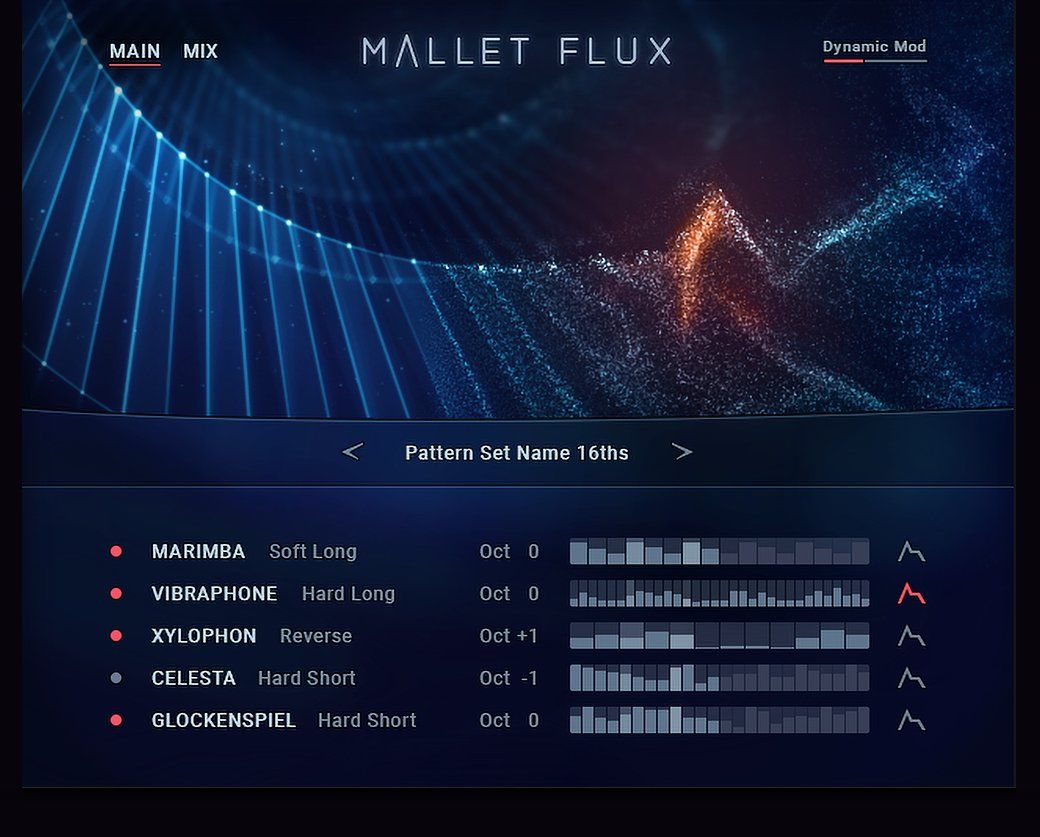 MALLET FLUX helps composers, producers, and other musicians start creating right away. Users can begin with 270 predesigned arpeggios, sequences, and single hits in multi-instrument arrangements. These presets can be fully modified to produce completely new patterns. Users can also take advantage of innovative Flux Engine pattern automation to create complex rhythmic phrases and arrangements by playing simple chords.
Win An A-Series Komplete Kontrol Keyboard
Last but certainly not least is the chance to win a new A-series Komplete Kontrol keyboard. Download hand-picked loops and samples from the LAZER DICE Expansion pack, add your creativity, and mix it all together for a chance to win a serious selection of NI prizes.
Whether you're a studio pro or bedroom producer, now's your time to shine. Join in our latest producer competition celebrating the release of the all-new KOMPLETE KONTROL A-Series keyboard for a chance to win one of three epic prize packs.

Your challenge: Create a hot track (longer than a minute) using at least five hand-picked samples from the LAZER DICE Expansion pack. Then upload your entry and share what sounds you used. Let your imagination run wild. All genres and styles are welcome — and you can add your own sounds as long as you own the copyright.
ENTER COMPETITION: https://metapop.com/pages/promos/ni-a-series

Grand prize includes KOMPLETE KONTROL A61, KOMPLETE 12 ULTIMATE, three Expansions of your choice, and more. Competition closes December 5, 2018.