Good news for fans of hip hop and R'n'B, Native Instruments has released INFAMOUS FLOW, a new Expansion created with Grammy Award winning producer Snipe Young.

INFAMOUS FLOW captures the sound of platinum-selling hip hop and R&B from one of pop music's golden ages. In the early 90s, hard-hitting, sample-based hip hop merged with the glossy, high-production values of R&B – giving birth to an infectious new sound that would go on to dominate charts globally. Labels like Bad Boy Records (Sean "Puff Daddy" Combs) and So So Def (Jermaine Dupri) led the way, drawing on fresh talent – including new female voices, emerging as powerhouses in the hip hop sphere.

INFAMOUS FLOW was created with Grammy Award winning producer and writer Snipe Young, whose collaborators include Nicki Minaj, The Game, Dr. Dre, Beyonce, and many more.

INFAMOUS FLOW comes packed with drum kits for BATTERY and MASCHINE, full of hard kicks, snappy snares, and crisp hi-hats, made for building head-nodding beats. Special melodic kits provide crate-digger-style slices of keys, strings, and basses made for crafting silky-smooth melodies. Classic Rhodes, Wurlitzers, and pianos were expertly sampled and come as studio-ready instruments, loops, and one-shots for use with any sampler or DAW.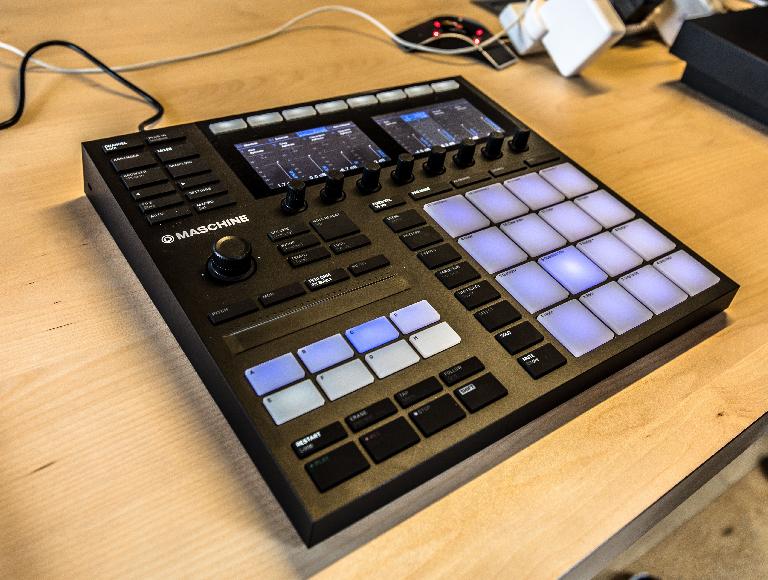 INFAMOUS FLOW joins a range of over 50 Expansions. Launched in February of this year, and based on the acclaimed MASCHINE Expansions series, these genre-focused sound packs contain everything a musician needs to create a full track in a specific style. For everything on Expansions, head to https://www.native-instruments.com/expansions.
Pricing And Availability
INFAMOUS FLOW is available now exclusively at the NI Online Shop for $49 / 49 € / £44 / ¥ 6,280 / AU$ 79.
A compact version of INFAMOUS FLOW is also available as an iMASCHINE 2 Expansion, for sketches on the go. The iMASCHINE 2 expansion is available at the iMASCHINE 2 in-app store for $0.99 / 0,99 € / £0.79 / ¥ 120 / AU$ 1.29
The samples, loops, and one-shots from INFAMOUS FLOW are also available on Sounds.com. Currently open to US customers while in beta, Sounds.com offers samples and loops from a range of Expansions, plus access to content from hundreds of other suppliers, for a monthly subscription.
Contents
SAMPLES AND LOOPS
Raw drum hits and one-shots come DAW-ready – plus tempo-based construction loops give you building blocks for inspiration. 276 Construction Loops
DRUM KITS
Kits come pre-assembled for MASCHINE and BATTERY, with color coding for BATTERY and FX-enhanced kits for MASCHINE. 60 BATTERY Kits. 50 MASCHINE Kits.
SYNTH PRESETS
Customizable presets for MONARK and REAKTOR PRISM, by top sound designers, give you the perfect sounds for your genre.10 MONARK Presets, 5 REAKTOR PRISM Presets.
MASCHINE EXCLUSIVE
MASCHINE owners get editable patterns for building ideas fast. Plus, multi-effects macros that are custom-made for your sounds. 9 Projects, 200+ Patterns, 4 Sample Instruments.
ADDITIONAL INFORMATION
Drum Samples: 113 Kicks, 93 Snares, 20 Claps, 44 Cymbals, 136 Hi-Hats, 16 Percussion, 42 Shakers, 14 Toms
Installer size: 2 GB

For more on INFAMOUS FLOW, including audio demos, go to:
https://www.native-instruments.com/infamousflow