Berlin, April 23rd, 2020 – Native Instruments today releases its first three MASSIVE X Expansions; RUSH, PULSE, and SCENE.
Each Expansion contains 150 presets for the synth tailored toward a certain sound, created by expert sound designers who were involved in the development of MASSIVE X and the creation of its factory library.
Made for producers, composers, and musicians, MASSIVE X Expansions provide fundamental, professional sound design for those who need a certain sound, and can be endlessly tweaked, patched, and rewired for those who want to take things further.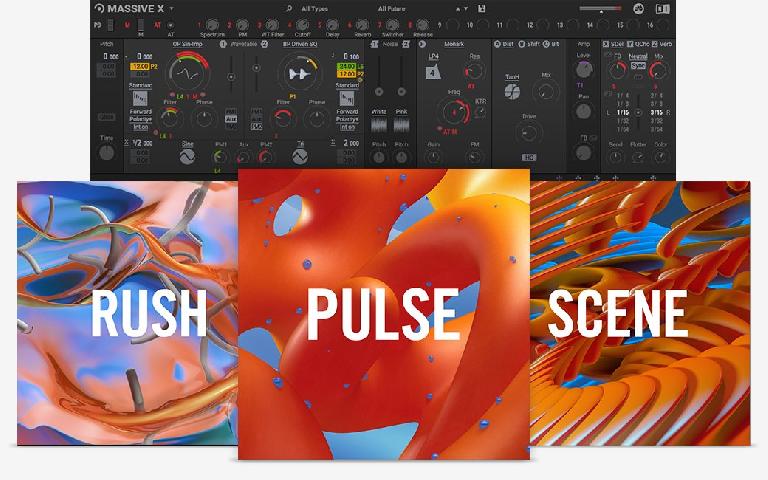 RUSH sees dancefloor-focused, melodic leads and pads come to the fore – ranging from complex and shifting patches to cutting, front-and-center sounds.
PULSE is oriented toward bass patches – from the contemporary, edgy sounds indigenous to its digital architecture, to forward-thinking takes on low-end classics.
SCENE is geared towards soundscapes, textures, and atmospheres, and exploits MASSIVE X's versatility.
Native is celebrating the launch by offering all three Expansions for the price of two. Anybody who has so far slept on MASSIVE X can upgrade or buy it with a $50 discount, and will additionally get RUSH, PULSE, and SCENE for free. The special offer is available until May 10th, 2020.