Los Angeles, November 12 2018 – Native Instruments today released two new Sounds Originals packs on Sounds.com: one from award-winning composer and producer Robot Koch, and another from producer and rapper Catnapp. Robot Koch's pack features sounds from his new album, Sphere, and highlights the artist's unique blend of organic and electronic textures. The pack from Catnapp includes sounds that span electronica, rap, breakbeat, pop, drum and bass, and R&B. Both packs are part of the Sounds Originals digital residency, which presents exclusive content from musical trailblazers across multiple genres.
Exploring sound and space with Robot Koch
Robot Koch's engaging sonic creations have made him an in-demand composer, performer, producer, and remix artist for nearly two decades. He has released several albums, toured extensively, produced and remixed numerous tracks, and contributed to multiple films and TV shows, including NBC's 'The Blacklist' and 'How to Get Away with Murder'. Recently he collaborated on an audiovisual project with filmmaker Mickael Le Goff for the Red Bull Music Academy. The project resulted in an immersive show that premiered at Berlin's planetarium.
To create his Sounds Originals pack, Koch drew from his new album, Sphere, which is also the soundtrack to his recent audiovisual project. To produce the album and pack, Koch used an eclectic array of synths, analog effects, orchestral recordings, and other studio tools. Koch also incorporated reverberant environments that reflect his ongoing exploration of sound and space.
Price: sounds.com subscriptons start at £8.99/month
Stepping out of the comfort zone with Catnapp

Catnapp has never limited herself to a single approach or sound. The Argentinian-born, Berlin-based producer, remix artist, singer, and rapper often combines beat-driven, bass-heavy tracks with distorted sounds and intense, rhythmic rapping. But she's also released atmospheric compositions with floating vocals over synth pads.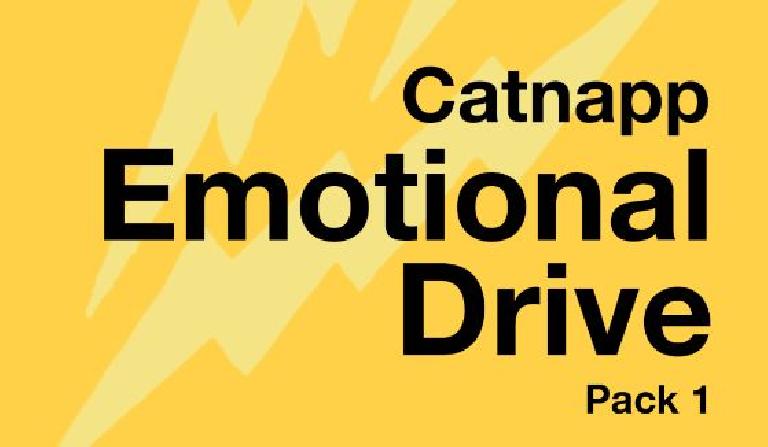 The Sounds Originals pack from Catnapp taps into all sides of the artist's musical personality. It includes 136 loops and samples that range from dirty, overdriven beats and pitch-bending tones to mellow synth pads and one-shot vocal phrases.

'I selected a bunch of sounds and then polished them and turned them into new loops, synths, and vocal ideas', says Catnapp. 'Somebody may finish the work that I couldn't.'