Berlin, September 19, 2019 – Native Instruments today introduced PICKED ACOUSTIC, a new addition to the company's popular SESSION GUITARIST series of instruments. PICKED ACOUSTIC offers 194 skillfully played picking patterns in a diverse array of styles. All patterns are recorded on a sought-after vintage acoustic by a session pro. A dedicated second instrument (melody.nki) enables the integration of melodic playing with the included patterns. To customize the sound, users can choose from three distinct mic setups, various playing articulations, extensive effects, and more.
194 Patterns, 37 Songs, And A Separate Melody Instrument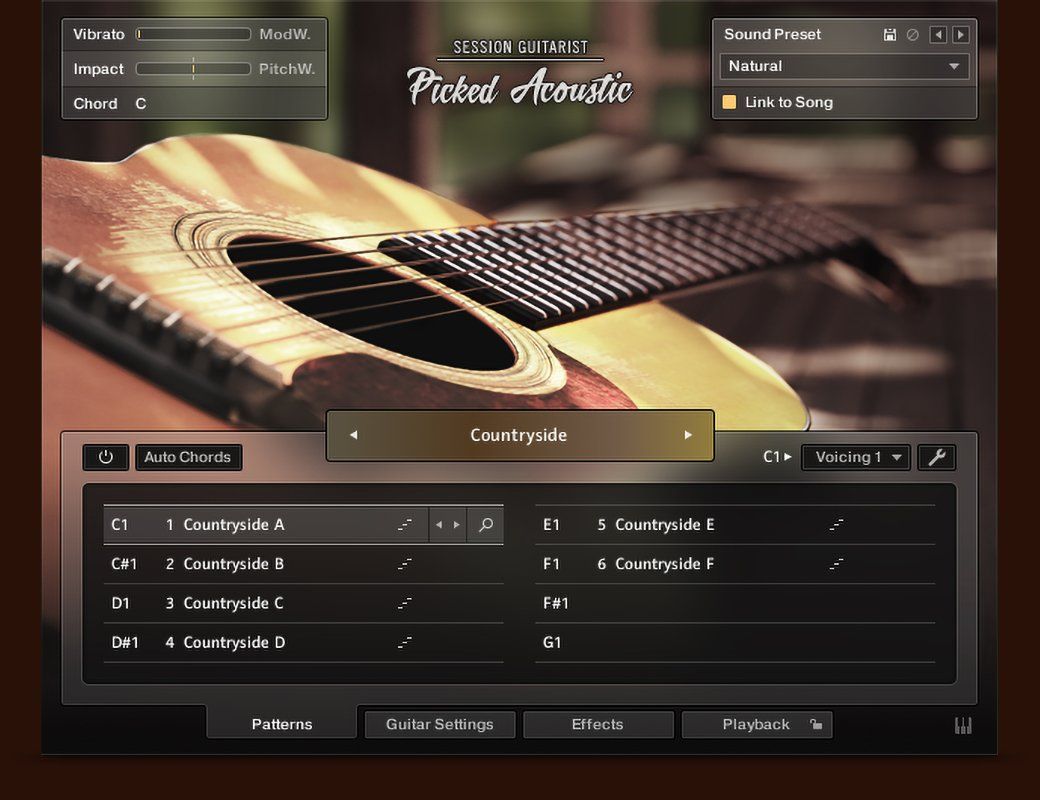 With PICKED ACOUSTIC, users can select from 194 picked rhythms, arpeggios, riffs, and strummed patterns in a range of styles and musical genres – from rock, pop, and reggae to country, folk, and Latin. All patterns can be performed in real time. Users can load the separate, included melody instrument to meld patterns and melodies into one cohesive performance. They can polish those performances by choosing between finger- and plectrum-based picking, adding slides and hammer-ons, and integrating advanced playing techniques, such as harmonics and tremolo.

PICKED ACOUSTIC captures the rich, clear tone of a vintage small-bodied acoustic guitar that is well suited to picked playing styles. The guitar was meticulously recorded with an in-demand session pro using three distinct mic setups, each featuring boutique gear. Users can shift among the mic setups to quickly adjust the sound for a particular project or mix.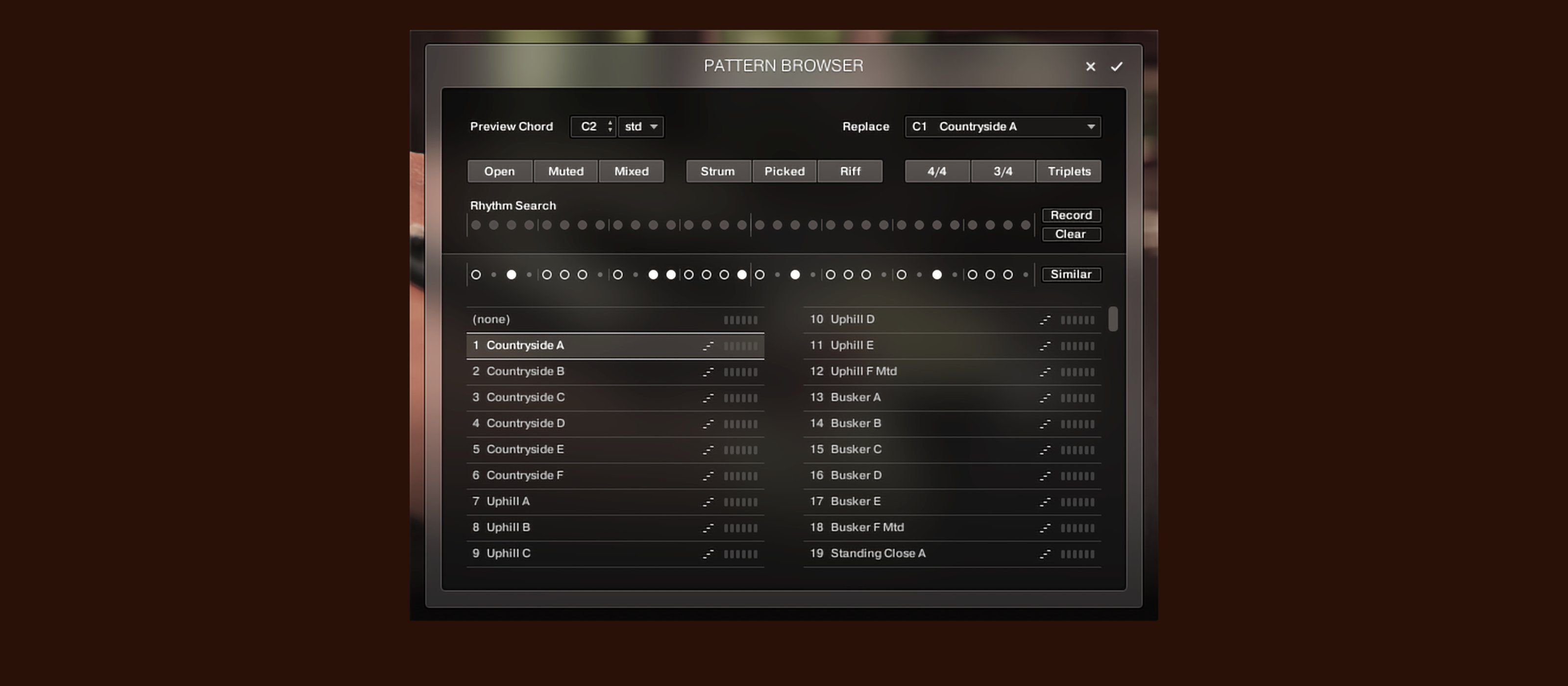 PICKED ACOUSTIC also features a range of additional customization options and effects. Users can adjust the stereo width, employ doubling, change neck positions, add fret noise, and tweak tuning. Effects include REPLIKA delay, a new plate reverb, chorus, compression, tape saturation, and more.

PICKED ACOUSTIC was created in collaboration with drumasonic – the same award-winning sample instrument team behind the other SESSION GUITARIST instruments STRUMMED ACOUSTIC, STRUMMED ACOUSTIC 2, and ELECTRIC SUNBURST.
Pricing And Availability
PICKED ACOUSTIC runs in KONTAKT 6.1 and the free KONTAKT 6.1 PLAYER and is available now at the NI Online Shop for $99/99€/ ¥12800 / £89 / AU$149/ CA$129/ RMB 799.