Our friends inside Native Instruments have just informed us that a free update for REAKTOR 6.1 is now available. What's new? In a nutshell, you get one-click, cable-free sync thanks to Ableton Link capability. They tell us that whether you're using Reaktor 6.1 "as an instrument or hardware control-device, the Link compatibility offers hassle-free timing sync with one or more devices and apps, including MASCHINE, TRAKTOR, iOS apps, and Ableton Live."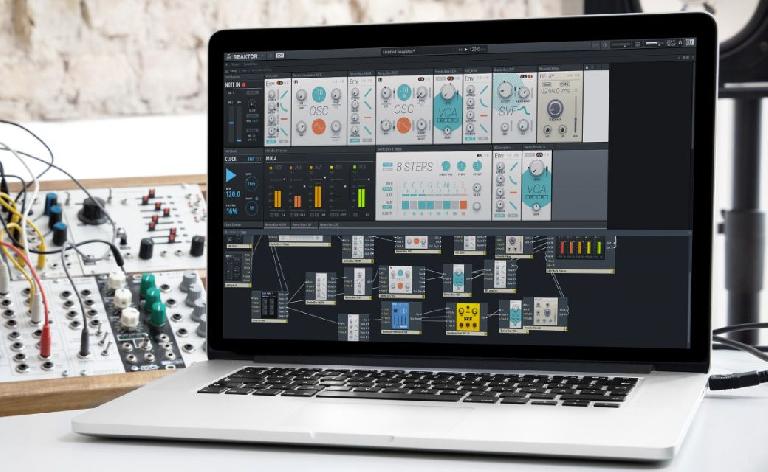 You can use Link to connect standalone REAKTOR instruments to the Link-ready MASCHINE and TRAKTOR, on one or more machines, for rock-solid live and studio collaboration.
Lock the timing of your Ableton Live projects and Link-enabled iOS apps to standalone REAKTOR instruments for tightly synced LFOs, sequences, clocks, and more.
Link is the perfect way to sync standalone REAKTOR Blocks projects controlling modular synths via CV / gate with your Ableton Live projects.
REAKTOR 6.1 is a free update for REAKTOR 6 and REAKTOR 6 PLAYER. Download now via Native Access.
Make your own synths, effects, Blocks and ensembles: Learn Reaktor in the AskAudio Academy.
Web: Native Instruments Reaktor website